How to Market Yourself During The Great Resignation
If you're on your way to joining this movement or just in the market for a new job, it's time to beef up your resume and your LinkedIn accounts. With the current state of the market, many are afraid of taking the leap - especially with big layoffs from large companies like Netflix and Carvana. These tips are here to help jobs land in your lap.

The Challenge

Revamp your LinkedIn profile just for fun. Even if you're not looking, try it out. Take a look at professionals in similar roles for ideas of what to put on your profile.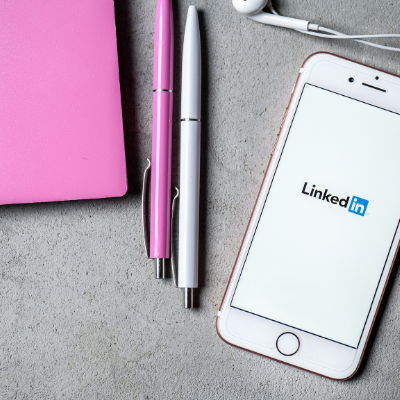 Over the past year, The Great Resignation has become a very familiar term for a lot of us. It highlights a time where people are telling employers to put their money where their mouths are. The pandemic shed a lot of light on what companies CAN do for their employees, and a lot of people realize that there doesn't have to be a global pandemic for those things to happen.
Here are a few things to consider as "The Great Resignation" rages on:
Remote working and flexibility: If we don't have to go into the office, great. There are many careers that still require in-person interaction, but for those that don't, what harm is there in giving your employees a couple of hours of their day back?


Pay that meets industry standards: Dear Corporate America, we're way over the 3-5% raises because we know our worth and can Google what others in our roles are making.


Benefits that actually support you: It's 2022 and simple things like maternity leave don't exist at companies. For some, healthcare is way too expensive, or the PTO/Sick policy is very strict. We are people, and life outside of work is important, too.


Inflation: There are a lot of companies that have been giving extra compensation to employees due to inflation. The cost of groceries, gas, and rent going up only adds more stress to an under-compensated employee. While there are a lot of companies who are on-board with extra compensation, others are clenching their pockets and saying, "sorry Charlie."
These tips are here to help jobs land in your lap.
Keywords
Similar to job search sites like indeed.com, LinkedIn is very Search Engine Optimization (SEO) friendly. Search for a couple of jobs that are ideal for your next role and take a few keywords from the job description. Relate the keywords with your current/past experiences on your LinkedIn profile. You can do this in your headline and description of job duties/volunteer roles.
Headlines
Your main profile heading should tell people what you do, and proudly. For example: "Empowering Women Consultants To Lead Corporate Clients". When people see your profile in the search tab, this will be the first thing they see. First impressions are everything!
Numbers, Numbers, Numbers
What impact did you make on your last organization? It's common for managers to want to see the impact you've made in your past roles because it demonstrates how you'll fit at the company. If you can, go back into your LinkedIn Job Details and add in these numbers. Measurable results can look like:
"Managed a team of ___ people"
"Increased attendance by ___%"
"Generated ____ in revenue in ___ months"
Recommendations
Skip the fear of reference checks, you have them right on your profile! LinkedIn gives you the option to ask former colleagues, bosses, or classmates for recommendations. The more the merrier! This will help you stand out and give hiring managers a good sense of who you are in different capacities.
Connections
LinkedIn connections are everything. Connect with like-minded individuals and engage with their posts - or send them a note to connect on a virtual Zoom chat. Pick their brain and see where it goes. It is recommended to connect with those who are in your industry - you'll have a lot of random followers, but it's okay to keep this network of yours exclusive.
Let's Get Together
Have a Sister take a look at your resume or LinkedIn profile when you're done revamping it.
Report Participation
Document your participation in A Clear Vision of Life: The Wellbeing Program and be entered to win a Challenge incentive! Simply fill out the form below to report your participation!