Know What You Want and How to Get It
New job? New car? New home? How do you make sure you're prepared to come to the negotiating table ready to get all.the.things. (or at least many of the things) you're hoping for.

The Challenge

Get prepared to tackle whatever negotiation is on the horizon.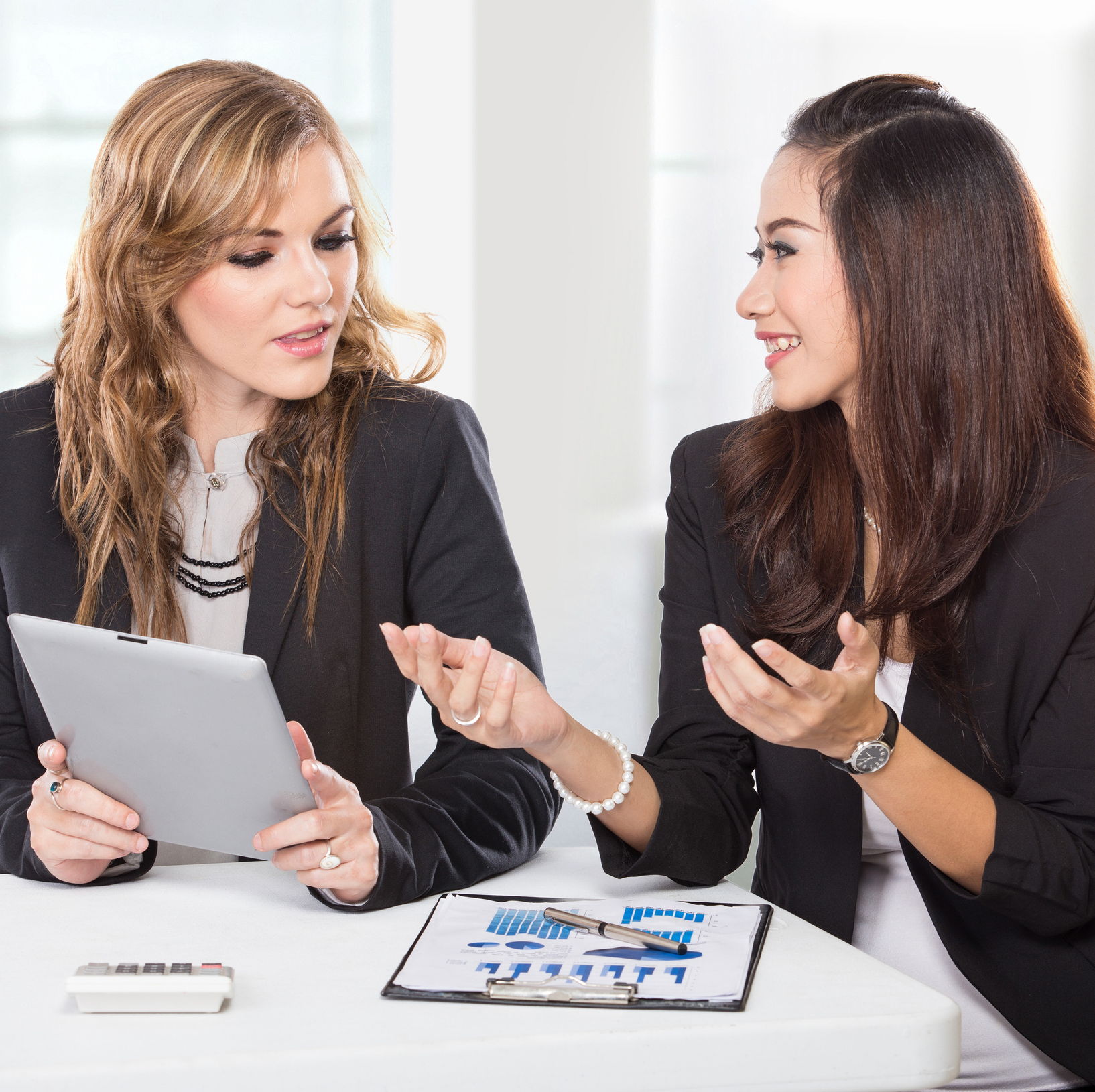 You're awesome. You deserve all the money. You deserve all the benefits. You deserve all the extras. We know this to be true—but how do you convey this to others at the bargaining table? Let's break it down into a few areas: Personal Presentation, Benefits Besides Salary, Non-Job Negotiations.
Personal Presentation:
This may not be what you think—it is much more than how you style yourself. Consider the importance of posture, the tone of your voice (we're lookin' at you up-speak!) and your eye-contact.
Benefits Besides Salary:
Money matters, but there's a lot of other things you can bring to the bargaining table if you consider things other than salary:
Flex time or flexible work schedule: Are you able to modify the hours you're expected to be in the office? Instead of a 9-5 can you do a 10-6 to help you miss rush hour? Can you work from home one day a week to help you get out the door to a yoga class you want to attend? Flexible schedules can help you make the best use of your time outside of the office.
More vacation: Can you accrue Paid Time Off (PTO) or vacation time at a higher rate than what you're being offered? Is the company able to tack on a few more days to what they initially offered?
Title: Titles matter when you're climbing the professional ladder. Part of your negotiation strategy can be asking for a change in title other than what was listed on the job posting. If your experience is more commensurate with another within the company, ask for it to be aligned.
Parking and Travel: Determine the monthly cost of your commute (including public transportation costs, parking, or other tolls and fees) and ask for a stipend to be built into your offer.
Wardrobe Allowance: Sound silly? It's not! Many companies have a clothing stipend built into their employee contracts. Why not your company too?
Cell Phone Stipend: Will you be using your personal cell phone regularly for work? If so, you might be able to negotiate a monthly cell phone allowance.

Professional Development Allowance: Sometimes employers can't offer more money towards a salary, but they can provide additional professional development funding that can be used towards professional association membership dues, conferences, online webinars, etc.

Moving Expenses: Accepting a new job that requires a move? Don't forget to ask your new employer if they can cover all or partial moving expenses.
Non-Job Negotiations:
Home purchasing. A relator is definitely the best person to provide insights and tips in this area, but you can start that conversation! Have you talked about negotiating when you close or possession dates? This plays into if you are a renter and have to finish out a lease. It's fairly typical to request the seller buy out the remainder of the lease to help things move more quickly (who knew!?). What about that couch that fits PERFECTLY into an oddly (but very cool) shaped room or that riding mower in the shed that would certainly help when there are two acres of land to mow? These requests can be an easy concession for a seller and are certainly worth the ask.
Buying or leasing a vehicle. As archaic as it may be, trying to do anything related to a vehicle as a woman can have a lot of barriers. However, knowing what you need to know before going to a dealership can help you feel prepared and be better poised for a fruitful negotiation. If you're looking to lease, you can still negotiate—price, miles and perks are all things to have in your back pocket. Can they give you free oil changes or car washes? Are you able to get 12,000 miles a year as opposed to 10,000 for the same price? If you're looking to buy, it is critical to do your research first . What are other dealerships willing to give you to purchase from them? Use it when you go to the next one and determine who is able to give you what you most desire at the best price. Also, don't buy a car from someone who is pushy, condescending, or rude. There are plenty of others who will treat you with respect.
No matter what you are negotiating, you have to be prepared with information and confident in what it is you're asking for. This short article on five negotiation tips is some great food for thought.
Let's Get Together
Hearing about other women's experiences can be a powerful tool. Talk to your friends, especially those who have had a lot of career movement (which makes it more likely they have had more opportunities to negotiate) about what they found to be successful. We have a lot to give and to learn from one another!
Report Participation
Document your participation in A Clear Vision of Life: The Wellbeing Program and be entered to win a Challenge incentive! Simply fill out the form below to report your participation!