Being Totally and Usefully You in Times of Crisis

Crises rarely bring out the best in anyone, but you can learn how to play to your strengths in any situation.
The Challenge

Think about your personal strengths and brainstorm ways you can help your community during a crisis.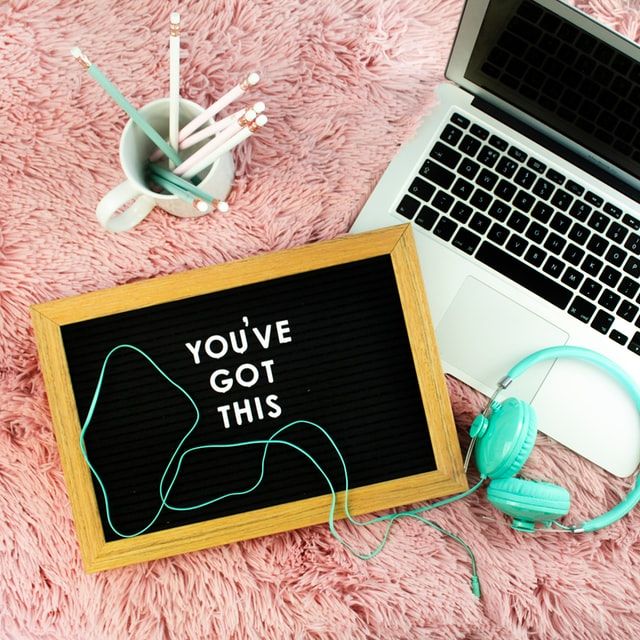 COVID-19 is unfolding on the global stage as a once-in-a-lifetime pandemic. Aside from the obvious toll on peoples' health, it's also rapidly changing the way we live individually and how we interact as a society. This volatile experience is new for all of us and it is understandably causing a great deal of uncertainty, anxiety, and fear.
In times of crisis, especially as we resort to categorizing skill sets, businesses, and people as "essential and non-essential", it's easy to feel intimidated about what we bring to the table. Most people are not at their best in emergency situations and trauma can reduce our ability to view things creatively. We may get stuck on wishing we had different strengths or skills, rather than honing in on how to best use our own. The truth is, all kinds of different people, with different strengths are needed to respond to crises and to help individuals, families, and communities move forward. And that includes you.
If you're ready to be totally and usefully you, consider these steps and suggestions for how to show up in a crisis.
1. It's important to check in with yourself first, before helping anyone else. Are you and your family safe? Do you have any immediate needs, such as medical or psychological help, shelter, or supplies?
If all of your urgent needs are met, take a moment to acknowledge your own thoughts and feelings about the situation. Remember that your feelings and concerns are valid, even if you know that others "have it worse". You may not be able to solve all of your anxieties or disappointments immediately, but it's healthy to acknowledge them or discuss them with a trusted partner or friend, if possible.
2. Do you have any knowledge-based skills that directly apply to the situation, or ones that could be re-applied to meet new needs? Knowledge-based skills are subject-specific skills needed to complete groups of tasks. They're usually acquired through education, training, and experience. Common examples of knowledge-based skills needed in crisis are those found in civil services (police, fire, social work, transit, etc.) and healthcare (medicine, nursing, pharmacy, etc.). However, many other skill sets are required to recover in emergencies and many more can be creatively re-applied to a problem. For example, engineers, contractors, and manufacturers are being called on to create necessary infrastructure and products. The skill sets of teachers, coaches, and artisans are being used in new ways. Even skills that you've acquired as a hobby, like cooking, sewing, or gardening can be used to help others in times of trouble.
3. What strengths do you possess that can apply to the needs around you? If you've taken a CliftonStrengths™ (formerly StrengthsQuest) Assessment with Alpha Xi Delta or elsewhere, or if you've explored aspects of your personality, you've probably identified the best ways that you communicate, serve, and lead others. Gallup identifies four "Domains of Leadership Strength" and all are required to make a functional and useful team. The same applies in times of crisis. Take a look at the domains below to get an idea of how your personal strengths may be best applied in times of emergency and recovery. If you haven't taken the assessment to uncover your strengths—now is a great time.
Domain: Executing
Strengths: Achiever, Arranger, Belief, Consistency, Deliberative, Discipline, Focus, Responsibility, and Restorative
People with Executing strengths are talented at turning ideas into reality with persistence and follow through. They're usually hard-working and are able to dedicate themselves to something for the long run. If your strengths lie in executing, consider committing to a mid to long-term restoration project in times of crisis. Your talent is needed in pursuing longer range goals, even when others' attentions have moved on. Inevitably, there will be a need for individuals who are committed to rebuilding projects and prevention initiatives after any crisis, and that could be you.
Domain: Influencing
Strengths: Activator, Command, Communication, Competition, Maximizer, Self-Assurance, Significance, and Woo
Those with Influencing strengths are great at speaking up and being heard. They're most likely to feel comfortable taking charge of a situation and may be more inclined to act immediately. If you're talented in influencing, you'll likely find opportunities to help right away, but you may have the added responsibility of leading communication with others. Because people are likely to listen to and trust you, it's important to be sure that the information you share with others is accurate and that the sources are reliable and unbiased.
Domain: Relationship Building
Strengths: Adaptability, Developer, Connectedness, Empathy, Harmony, Includer, Individualization, Positivity, and Relator
People with Relationship Building strengths excel at bringing people together. They may understand the needs of individuals and empathize in a way that others can't. They may prefer to communicate on a one-to-one basis that can be comforting and reassuring to others. If your strengths lie in relationship building, don't hesitate to use them in a crisis. You may be able to identify friends and neighbors who have special needs in an emergency. Bringing them supplies, food, or just listening to their feelings on a phone call can be immensely helpful. Keep lines of communication open so that people know they are cared about on an individual level and have someone they can turn to. Use your relationship superpowers to connect people who can help each other.
Domain: Strategic Thinking
Strengths: Analytical, Context, Futuristic, Ideation, Input, Intellection, Learner, and Strategic
Individuals with strength in Strategic Thinking are usually the ones turning existing information into new ideas. They're skilled at analyzing problems and creating plans. During a crisis, you may see a unique need and design a solution, fundraiser, or awareness campaign. Although at times you may need to distance yourself from the media for your mental health, don't shy away from absorbing information from multiple sources or reading a variety of opinions. Absorbing data is one way that strategic thinkers come up with new ideas. Make time to think about how you can use your existing resources and skills to make the biggest impact.
4. Lastly, don't underestimate the most straightforward solutions. Often, donating supplies, time, blood, or money to a cause is the most effective way to help in a crisis. Supporting neighbors and patronizing local businesses is also a great way to support your community after emergencies.
About the Author
Tobi Curtis is an alumna and founding member of the Iota Omicron Chapter at San Jose State University. She lives in the San Francisco Bay Area in California, which is currently under 'shelter in place' orders due to a rapid outbreak of the COVID-19 pandemic. She lives with her husband and two young children, who are working and schooling at home while she continues to work as a nurse at a community hospital.
Tools Needed

A moment to think and a notepad for ideas.
Let's Get Together
Discuss your plan with a Sister, or better yet, recruit her to help!

Resources
Report Participation
Document your participation in A Clear Vision of Life: The Wellbeing Program and be entered to win a Challenge incentive! Simply fill out the form below to report your participation!