How to survive when you're going through a period of change: Good or not-so-good!
In our lives we're all just trying to survive the current stage we're in or what is coming our way. However, when change occurs, it can throw us into a spiral that we're constantly trying to catch up to feel some sort of normalcy again. Some changes are unseen while others are predicted, but the desire for normalcy still is impactful even if the change is anticipated.
As a human, we are all creatures of habit, which naturally make change uncomfortable. Instead of fearing change or letting it get the best of us, here are four ways to survive when you're going through a period of change:
The Challenge

Reflect on the changes that have occurred in 2021. How did you navigate them? To go the extra mile, create a list of goals or a vision board for 2022.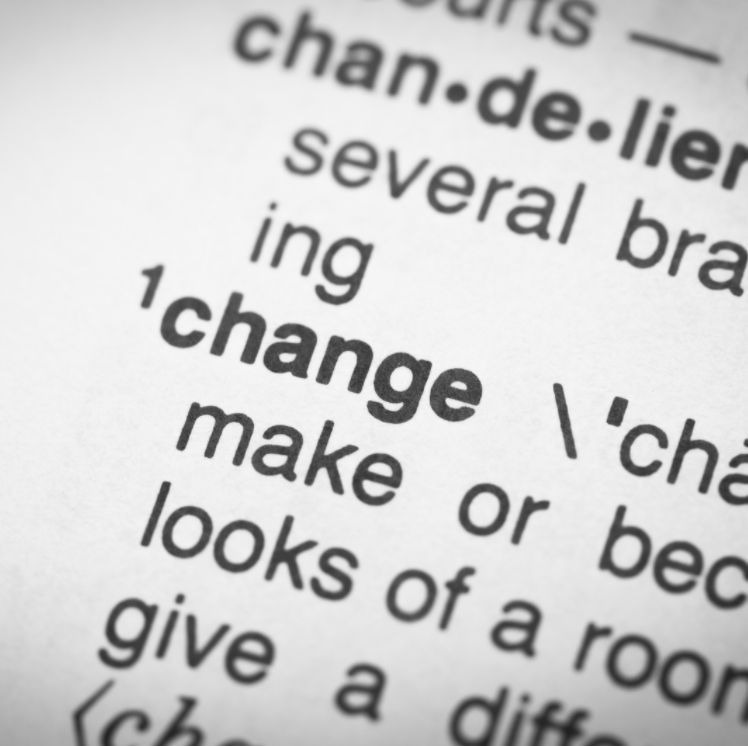 Find What Works for You
The thing about change is that you, too, have some control over it! The biggest way you can survive or cope with a change is to make it work for you. Now, you might be wondering how this is possible when changes are mostly unexpected. When the period of change occurs, assess the current situation you're in mentally and physically. Then evaluate if you need to make other adaptations to keep them a priority.
For example: You've been super busy with this big passion project you've decided to take on. You didn't realize it would take so much of your time, and now you're sacrificing quality time at home for this project. During this time, be intentional about carving out time to spend with your family. Maybe identify specific meals you'll have together, or a weekend afternoon where you plan something—even if that's just an afternoon movie together.
Acceptance
Resisting changes, big or small, makes it more difficult for yourself in the long run. Again, humans are creatures of habit, and letting go of those habits can be hard. However, hanging on will just make the period of change longer, and more difficult. Accepting your new reality is the first step in surviving this period of change.
A great way to accept change is to look at it as an opportunity. When you are in a place of uncertainty, this is often the time when you will have the biggest growth in different. Where is this change taking you? How can you take advantage of it? Use this time to consider how to improve your life and build new habits.
While transitions can absolutely be great opportunities for growth and opportunity, it's also important to give yourself reasonable expectations. Growth and acceptance won't happen overnight!
Example: You moved to a new town, and finally accepted that you don't have the social life you're used to. BUT, you're going to use this opportunity to make more positive friends. Don't expect that you're going to have a new group of best friends in a week. Be patient - take it day by day.
Reflect
When going through periods of change, reflection is so important. Take a look at your life and assess how you're feeling about it. Self-reflection can help you identify the source of any hurdles you're encountering and look at it from a different angle. During this time it's important to plan out your next actions mindfully and intentionally. Even outside of your reflection, check-in and see how far you've come - it's okay to keep evolving, reflecting, and trying again until you're where you want to be in life.
You might consider:
No matter the strategy, just be sure to give yourself some time and space for reflection.
Find Support
We're not meant to go through things alone. If your life changes are overwhelming or you need guidance with how to navigate it, that's okay! Change often causes anxiety, depression, or fears/phobias from life changes: moving, job loss, childbirth/pregnancy, loss of a family member or friend etc. So, contact a qualified counselor. It is easier than you may think to get help from these and other common adjustment symptoms.
Sources: Find a qualified psychologist: American Psychological Association
Tools Needed
Journal, time for reflection and an open mind.

Let's Get Together
Find a Sister who is encountering a change, and exchange methods of surviving (or thriving!) through it.
Report Participation
Document your participation in A Clear Vision of Life: The Wellbeing Program and be entered to win a Challenge incentive! Simply fill out the form below to report your participation!