Four Support Systems for Becoming Your Authentic Self
Have you ever taken a look at history and how people have evolved? There are so many different cultures, customs, food, and even biological features that are linked to certain subsets of people. Our lineage has made us who we are today and while we have not lived through the centuries to know every detail, the ones we have keep our family lines alive.
One thing that many of us struggle with, especially in adolescence, is accepting ourselves. On one hand, there is no "How-To Guide" and on the other hand, there haven't always been spaces for all cultures and beliefs to connect. Understanding your history can help build your personal growth and wellbeing and helps to connect us with each other.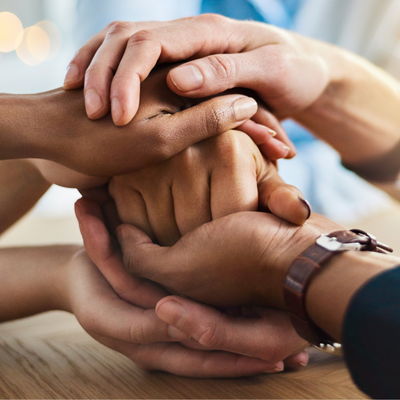 In order to know who you are and accept yourself in every segment of your life, you need support systems. Here are a few types of support systems and how they can support you:
Friends/ Sisters / Your family
There are all kinds of relationships you can have with these individuals. You can have the person who will listen, the person who will show up for you, the person who is there for just comedic relief. These relationships are here to ground you through your growth.
Therapist
Your therapist is an unbiased source who can help you through life changes, emotional challenges, relationship building…just about anything. It can take a bit to find a great therapist but once you find one, they will be an instrument of support when you are growing into your best self.
Coaches
There are all kinds of coaches around - career, life, fitness, spiritual…etc. Many stray away from the costs associated with coaching and the fear of unknown results. However, you can find coaches by building relationships and networking. Asking a mutual connection to consult on a certain area in which you are hoping to grow can have a dramatic impact if you aren't at a place where you are able to financially invest in a person with the title of "coach"
Coaching helps us build in areas that we haven't before and reach the goals that we set.
Religious groups
A large part of many cultures are religious practices. Find people at local churches, or associations who you can connect with. There are typically individual groups who cater to a person's interest such as women's group, young adult or marriage groups.
Wherever you are headed in life, make sure to lean on one of the support systems above. Everything you do in life is based on how you grew up, cultural/spiritual beliefs, or your history. As you grow, these things will stick with you - so learn to embrace them and be your best self!
Let's Get Together
A big part of learning who you are is to share the knowledge - get to know a Sister who shares similar beliefs and values.
Report Participation
Document your participation in A Clear Vision of Life: The Wellbeing Program and be entered to win a Challenge incentive! Simply fill out the form below to report your participation!