6 Things to Do While You're Between Employment
While you're in between jobs, tackle these challenges and position yourself for a competitive edge in your next role.

The Challenge
Finding yourself in between roles - for whatever reason - can be a confusing time. Combat frustration with action, and complete these challenges to stay engaged during your transition. Who knows... you may come out with a new purpose or position!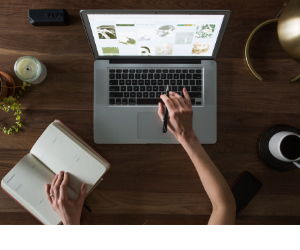 1. Visit Career Services.
Most career service offices offer free services for alumni of the institution. If the service is available, schedule a consultation with a career specialist. Bring a copy of your most up-to-date resume, and solicit professional feedback on content, formatting and layout. Don't forget to ask about relevant internship and position openings in your field.
2. Connect with Your Alma Mater.
Many institutions have network programming for alumni. Get in touch with your alma mater's alumni relations office to find out what events are coming up in the near future. Or, offer to assist in coordinating an event locally. This could be a great way to reconnect with staff and meet alumni in your area, growing your network and skills while in between roles.
3. Connect with Alpha Xi Delta.
Join an Alpha Xi Delta alumnae group in your area, and connect with local Sisters. Not sure where to start? -
Locate alumnae associations
, or volunteer your time and talents by serving in one of many areas by filling out an
Alpha Xi Delta Volunteer Interest Form
.
Don't forget about TEN (The Empowerment Network) which is a mentorship platform just for Sisters.
4. Join Relevant Social Networks.
Facebook, Linked In, Instagram - there are so many to choose from! Join alumni groups and connect with others in your targeted industry, field and companies. If you're not connected on social media with your chapter Sisters, use this time to locate long lost friends!
5. Learn a New Skill.
If you've been interested in learning a new skill, now may be the time to explore that a bit more. Learn to code, brush up on graphic design skills, or submit articles for publication. Take a class for creative outlet (think: calligraphy, sculpture, painting, pottery), learn how to cook a new recipe, and how to type more words per minute on a keyboard.
Want to learn something new but not sure where to start? Dive in here:
LinkedIn Learning Courses are great for practical skills and leadership development. You can do a one-month free trial and see if it's right for you!
BluePrint (formerly Craftsy.com) would be perfect to take on that challenge you've always wanted to tackle! Think cake decorating, quilting, gardening and more!
6. Get it done.
Complete home projects and read books that have been on your list for awhile. If you are tackling a large project, enlist help from neighbors, friends and family. Do the work now to set yourself up for a less chaotic time when you are finding your footing in a new role.
Tools Needed
None!
Get Together
1. Solicit suggestions from Sisters about the different ways you can get involved with your alma mater and alumnae organization.
2. Team up to learn a new skill together. Challenge each other to realize your potential and become your best selves.
3. Connect with a Sister from in your alumnae chapter whom you have not yet met; ideally, this would be someone in your same or intended career field. Offer to meet for lunch and conduct an informal interview, focusing on feedback and suggestions on your job search process.
Report Participation
Document your participation in A Clear Vision of Life: The Wellbeing Program and be entered to win a Challenge incentive! Simply fill out the form below to report your participation!