Defining a New Season in Life
Retirement is a subject we hear about our whole lives. Our grandparents or someone else are usually the first ones we know to retire. Growing up, it just seems like that thing you do - until you enter the workforce. The word 401k, ROTH, and insurance hit your desk during benefits enrollment and suddenly you're thinking about planning for the future way ahead of when you expect to.
One thing that your benefits package doesn't prepare you for is the grief of retirement. You build a career, professional relationships, and a routine over 20+ years and nobody really talks about what happens on the day you say goodbye.
However, we're not here to grieve about it. You (we) all have some life changes to navigate. Wether retirement is relevant to your life at this time or you're going through pre-graduation blues during your last semester of college, we're sharing some tips on how to navigate before, during, and after a new stage in life.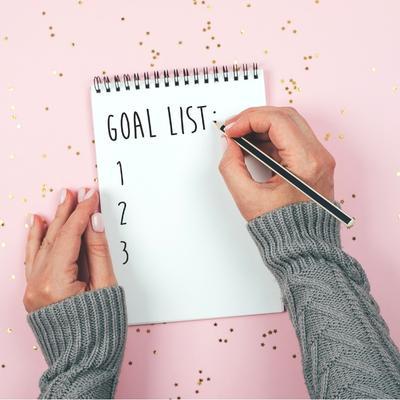 Find a mentor/peer
Sometimes our friends and family don't always resonate with how life changes are affecting us. During big life changes it's okay to find a mentor who has been navigating or has navigated through the same life experience. It's nice to be vulnerable with someone who can say "It's okay. I understand."
Luckily, as an Alpha Xi Delta you have Sisters who would be happy to support you through this journey. I personally am always delighted when a Sister from another chapter contacts me for career advice. Finding people through a local alumnae chapter, on Facebook groups, or through the National Fraternity are great first steps to take.
Join a social group
Of course you're in a sorority, but there may be other social groups to join that are more geared toward your hobbies. Have you always wanted to try sculpting or join a book club? There are websites like Meetup.com where you can find groups of people who are meeting up for hobbies. Still passionate about your career? Volunteer with a professional association. Joining a new community or volunteering is the perfect way to keep your social connection going.
Become a mentor/peer
If you're missing that career/college life without wanting to get a part-time job, mentoring is a great avenue. Live vicariously through your mentees experiences and at the same time, give them the tips and tricks you wish you had when you encountered hurdles
Get into a new routine
Imagine what your new routine will be in this new phase in life. Do you still wake up to have a cup of coffee and read? Is there something you want to do weekly or daily? Morning walks, exercise, reading a book, or calling one family/friend are a few things you can work into your daily routine. It's important to give your day purpose because for so long, work/school was your purpose.
Let's Get Together
Find a Sister who is currently undergoing the same or similar life transition as you and set aside some time to chat about it.
Report Participation
Document your participation in A Clear Vision of Life: The Wellbeing Program and be entered to win a Challenge incentive! Simply fill out the form below to report your participation!