The Spark of Financial Independence: Strategies for Women of All Ages
We know the idea of managing your finances can seem daunting and overwhelming, but trust us - it's not as scary as it seems. In fact, with a little bit of knowledge and a whole lot of motivation, you can start working towards your financial goals and living your best life. So sit back, grab your favorite latte, and get ready to learn some tips and tricks for achieving the ultimate goal: financial independence.
The Challenge
Let's ignite a spark towards achieving financial independence. Commit to taking action towards your financial goals every day for the next 30 days and see how much progress you can make! Every small step counts. Are you up for the challenge? Let's do this!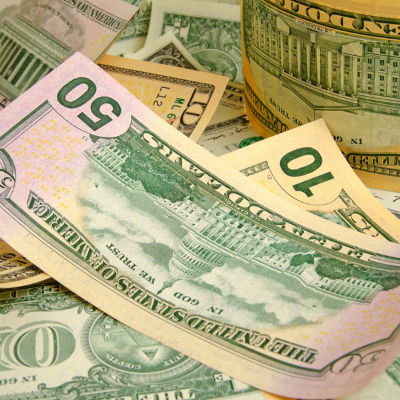 Hey there, fellow finance-savvy Sisters! Are you ready to take control of your financial future and achieve the coveted status of financial independence?
What is Financial Independence?
First things first, let's talk about what exactly financial independence means. Simply put, it's the ability to support your lifestyle without relying on a paycheck. It's having the freedom to make choices about your career, your time, and your money, without worrying about how you'll make ends meet. For some, financial independence means being able to retire early and travel the world. For others, it means pursuing a passion project without worrying about the financial implications. Whatever your definition may be, the road to financial independence requires discipline, hard work, and dedication.
Set Your Financial Goal
One of the most important steps towards achieving financial independence is setting financial goals. Without goals, it's easy to get lost in the day-to-day expenses and lose sight of the bigger picture. Start by asking yourself what you want to achieve financially in the short-term and long-term. Do you want to pay off your student loans? Save for a down payment on a house? Invest in your retirement? Write down your goals and be specific about the amount of money you need to achieve them. Having a clear plan will help you stay focused and motivated.
Example: here's a SMART goal for paying off debt:
"I will pay off $10,000 in student loans within the next 12 months by making a minimum payment of $500 every month and allocating any extra funds towards paying down the principal. I will track my progress monthly and adjust my budget as needed to ensure that I stay on track to meet my goal."
Create A Budget
Once you have your goals in mind, the next step is creating a budget. Yes, we know - budgeting can seem like a drag. But trust us, it's one of the most important steps towards achieving financial independence. A budget allows you to track your expenses and make sure you're living within your means. Start by listing all of your monthly expenses, including rent, utilities, groceries, and any other bills. Then, subtract your expenses from your income to see how much money you have left over. From there, you can allocate your funds towards your financial goals and prioritize your spending accordingly.
Resource: Check out Mint, YNAB, Goodbudget.
Save and Invest Wisely
Saving regularly and investing wisely are also crucial steps towards achieving financial independence. Start by setting up an emergency fund to cover unexpected expenses. Experts recommend saving at least three to six months' worth of living expenses in case of a job loss or other emergency. Once you have your emergency fund set up, you can start investing in your future. Consider opening a 401(k) or IRA account and contributing regularly. If you're unsure about investing, seek out professional advice to help you make informed decisions.
Tip: Set up monthly automatic transfers with your bank to move a specific amount from your checking account to your savings account. Out of sight, out of mind!
Call in the Professionals
Seeking out professional financial advice is a smart strategy for anyone looking to achieve financial independence. A financial planner can help you create a personalized financial plan that takes into account your specific goals, income, and expenses. When choosing a financial planner, it's important to ask the right questions to make sure they're the right fit for you. Some questions you might consider asking include: What is your experience working with clients in a similar financial situation to mine? How do you charge for your services? What kind of investment approach do you recommend? What is your philosophy when it comes to risk management? By asking these questions, you can make an informed decision about which financial planner is the best fit for you and your financial goals. Remember, a financial planner is there to guide you and help you make informed decisions about your money, so don't be afraid to ask questions and seek out professional advice when needed.
Resource: Search for a Certified Financial Planner®
Create Your Financial Support Team
We get it – it's not always easy to stay motivated. That's why it's important to seek out support and solidarity from friends and family members who understand your financial journey. Consider talking about your financial goals with your gal pals and exchanging tips and tricks. You might be surprised at how much you can learn from each other and how much more motivated you'll feel with a support system behind you. Remember, achieving financial independence is possible with the right mindset and support system.
In conclusion, achieving financial independence is an achievable goal with the right mindset, tools, and resources. Remember that it's a journey, and there may be setbacks and challenges along the way. But with discipline, hard work, and dedication, you can take control of your financial future and live the life you've always dreamed of. Cheers to financial independence, Sisters!
Let's Get Together!
Create a financial support team with your Sisters! Meet once a month to hold each other accountable, but make it fun. Plan a potluck dinner or meet for happy hour.