Employer Benefits "101"
Are you about to graduate and wondering what kinds benefits may come with your future full-time job? Have you always counted on someone else to help you manage your benefits decisions? Have you been out of the traditional job market for a while? This challenge is for you!

The Challenge
This challenge is meant to provide a brief overview of employer-provided benefits for new college graduates or anyone new to navigating the benefits scene.
Read through the challenge below so you will better understand what benefits packages your future employer may offer! Please note that the information contained in this challenge is meant to provide a general overview; if you have specific questions, you may want to seek the advice of a professional.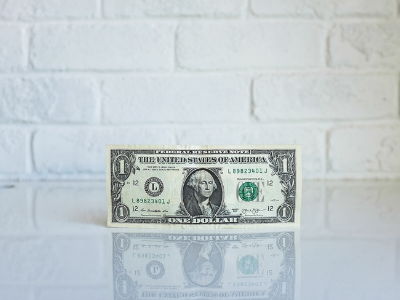 Health Insurance
When starting a new job, your employer may offer you different health insurance plans to choose from. While there are several types of health insurance, the two main types of health insurance you are likely to be offered are Health Maintenance Organizations ("HMO") and Preferred Provider Organizations ("PPO").
HMO plan

These plans cover services provided by specific doctors included in the insurance company's network. Generally, HMOs require you to receive care from an in-network provider and visit your selected Primary Care Provider ("PCP") before you can visit a specialist, or you risk not having that care covered through your insurance. These plans tend to have lower monthly premiums, and may include no or low co-pays for most preventive treatment.



PPO plan

These plans also have a network of specific doctors, but they are more flexible than an HMO as you can see any doctor you choose without first having to be referred by a PCP. PPOs may also feature no or low co-pays at the time of treatment, but these plans tend to have a higher monthly premium due to this increased flexibility. PPOs also likely come with an annual deductible (an amount that must be paid before the insurance will start covering the costs, usually around $1,000 or so).
Additionally, if your plan is designated as a "high-deductible health plan," you will likely be required to open a Health Savings Account ("HSA"), an account that can be used to pay for qualifying health care expenses. If you select a plan that requires an HSA, find out if your employer will make contributions to the HSA, or if you are solely responsible for funding this account and may need to add HSA contributions to your budget.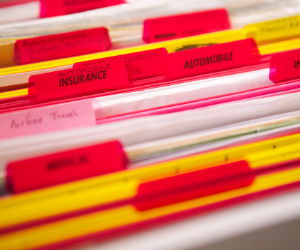 Dental and Vision Insurance
Do you wear glasses or contact lenses? Need to see a dentist more frequently than just for regular cleanings? Consider whether you will need a dental or vision plan. These insurances are not typically included in your regular health insurance coverage, and may be add-on features or altogether separate plans provided by your employer. If they are not included in the health insurance plan you selected, dental and/or vision insurance will be an extra deduction from each paycheck.
It's important you take the time and research which health insurance plan you think will be the best fit, because once you opt-in, you have to stick with that plan until the next open enrollment period, usually for an entire year. Something else to keep in mind is whether you even need coverage through your employer. Check with your parents first – many individuals are covered under their parents' plan until they turn 26.
Sources: https://www.ehealthinsurance.com/resources/individual-and-family/hmo-vs-ppo-individual-health-insurance

https://www.healthcare.gov/glossary/health-savings-account-HSA/
Other types of insurance
There are other types of insurance that your employer may offer:
Short-and long-term disability

These types of insurance coverage will pay part of your salary should you become sick or injured to the point where you are unable to work for a period of time. Check with your employer to see if they automatically enroll you in disability insurance, or if these are additional plans you would need to enroll in – and possibly pay for – separately.



Life insurance

Your employer may offer basic life insurance at low or even no cost, and is usually the equivalent of your annual salary. Or, they may offer basic life insurance at a minimal cost.



Cancer insurance

If you have a family history of cancer, or have a higher cancer risk, you may want to consider selecting cancer insurance if offered by your employer. Like regular health insurance, cancer insurance has a monthly premium deducted from your paycheck, and covers cancer-related expenses your health insurance plan does not. Cancer insurance may also cover non-medical expenses, such as childcare and travel.
Sources:
https://thecollegeinvestor.com/485/the-graduates-guide-to-open-enrollment/
https://www.thebalance.com/best-cancer-insurance-4169725
Retirement accounts
Your benefits package may include retirement plans. Like with insurance, there are different types your employer may offer.
Pension

This is the traditional retirement plan. A fixed amount, usually a percentage, will come out of your paycheck before taxes. These plans typically require you to work a certain number of years for the employer before it "vests" (meaning, you fully own the funds in the account). Pension plans are becoming less common, but some government agencies still offer them.



401(k)

This has become the most common type of retirement plan. Pre-tax dollars are taken out of your paycheck and placed into an investment account. Depending on how your employer has this setup, you may only have a few investment options, or you may have free reign on how your retirement savings are invested.
Regardless of what type of retirement plan your employer offers, you should ask whether the employer matches your monthly contribution. If they do, try to maximize your contribution so you get the most benefit from your employer match.
Individual Retirement Account ("IRA")

If your employer does not offer a retirement plan, consider opening an IRA. These accounts are funded with your after-tax dollars, but you will likely be able to deduct your IRA contributions on your annual tax return.
Source: https://www.thebalance.com/types-of-retirement-plans-2894324
Tools Needed
None!

Get Together
Consider holding alumnae association meeting for collegiate Sisters who are about to graduate, and ask a human resources professional to speak (bonus points if she's an Alpha Xi!).

Report Participation
We have made it easier for you to document your participation in A Clear Vision of Life: The Wellbeing Program and be entered to win a Challenge incentive! Just fill out the form below!