Keeping an Eye on your Financial and Personal Information
Keeping an eye on your bank account goes beyond confirming your paycheck was deposited. You want to consider the security of your personal information, review for fraudulent charges, and complete regular credit score checks. These efforts will help protect you from being the target of an unwanted scheme.

The Challenge
Learn more about the importance of securing your personal information, reviewing for fraudulent charges, and completing regular checks. Take a lesson learned, or a friendly reminder, from this Challenge to keep your financial and personal information under lock and key.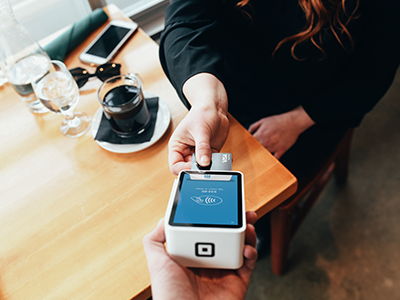 In the age of technology, ads popping up on social media after mentioning a product, and regular news stories about data breaches - consumers must prioritize the safety of their personal and financial information. The Federal Trade Commission (FTC) aims to protect consumers from fraudulent acts or businesses by preventing unfair practices. The FTC is committed to the education and prevention of deceptive schemes so consumers, like you, are minimally impacted.
In 2019, imposter scams were the number one fraud reported based on 3.2 million consumer reports to the FTC. (Vaca, 2020). For some, it may seem like common sense not to share your social security number, but there may be times that scammers rely on stories of family members in need or pretending to be a well-known company. In order to navigate the fraudulent schemes, the FTC provides 10 recommendations reduce your risk such as doing a quick online search of unique requests to see if it's legitimate and being skeptical of free trial offers. You can learn more here.
Furthermore, no one wants to see their hard-earned money gone to waste or even stolen. Financial information may be at risk through credit card fraud, tax scams, or in some cases through your loved ones.
Being mindful of financial scams requires thinking one step ahead. Think carefully before sharing private information because more often than not, there's no need to share information like an address or social security number. You are encouraged to think before you download unknown attachments and consider the listservs/store emails you sign up for.


Protect your child or elderly loved ones from identity theft. That's right, with a social security number fraudulent accounts, loans, or even renting a new apartment. You can check their credit report as well or consider placing a credit freeze to reduce the risk. The FTC states, "It's a good idea to check whether your child has a credit report close to the child's 16th birthday. If there is one — and it has errors due to fraud or misuse — you will have time to correct it before the child applies for a job, a loan for tuition or a car, or needs to rent an apartment." Although it may not be the first thing you think about, if a loved one passes away, it is also important to notify the credit bureaus in order for a death notice to be placed on the reports.
There are many resources available to learn more about protecting your financial and personal information. From credit scores, to scams, or identity theft - be sure to prioritize protecting yourself and loved ones.
Tools Needed
Utilize a calendar or planner to make a note of when it's time to pull a credit report.

Let's Get Together
Concerns about financial scams or your personal information? Consider discussing with your Sisters to verify unknown or odd requests. If you hear of scams, share with others to be aware of their own accounts.

Resources
Report Participation
We have made it easier for you to document your participation in A Clear Vision of Life: The Wellbeing Program and be entered to win a Challenge incentive! Just fill out the form below!