Understanding Your Investing Personality
Whether you are an avid watcher of the stock market or catch a headline discussing the bear market, knowing your investment personality and ensuring that it matches your financial portfolio can give you peace-of-mind that you are reaching your financial goals.
The Challenge

Spend time investigating your investment personality and then see how your investments match it.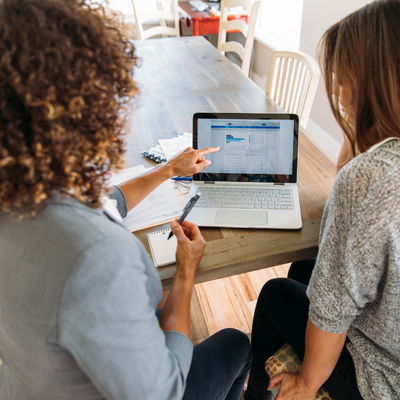 There's power in knowing who you are and how you think, what motivates you and why you make the decisions that you do. When managing your long-term finances, there's also power in knowing your comfort level with your money and how it's invested. If you are fretting a little too much over the rise and fall of the stock market, then your investments might not be matching your comfort level.
Learn more. Financial investment websites touting information are plentiful, so it's best to carefully vet where you are receiving information. The U.S. Securities and Exchange Commission enforces the laws on how investments are offered and sold to you. Check out their website, investor.gov, for a quick tutorial on stocks, bonds and other securities that fluctuate with the market conditions. This website offers a plethora of information on investing, retirement plans, and how to protect yourself from investment fraud.
Take a test. Most investment personality tests that you'll find online will have a soft sell for a service or product. Your best bet is to consult your financial advisor to take a test on your investment comfort level; this should be part of your annual review with your financial advisor. If you are risk-averse, your investments will likely be more conservative and aim for smaller, gradual growth. If you are ok taking risks, then your portfolio should have stocks that could give you those higher highs (but also the lower lows). If you want an example of what one of these tests feels like, check out this assessment from Merrill Lynch that gauges your mindset, approach, and purpose.
How old are you anyway? Your investment portfolio should change over time, and hopefully an advisor is walking you through those changes. If you are younger, you have time on your side and the riskier your investment portfolio tends to be. If you are older, you might not be as able to cushion the crests and valleys of the market. This article based on research from the University of Texas explains how age, personality and background can influence your investment decisions.
Finally, Don't Panic. One of the most consistent pieces of advice that financial gurus share when the market turns volatile is not to panic. This isn't the time to make knee-jerk decisions, but rather to consult with your financial advisor and make sure your financial portfolio is on pace to help you reach your financial goals. If you don't have a financial advisor….it might be the perfect time to get one.
*Challenges are not designed to give financial advice. Please consult with a trusted advisor before making any decisions regarding finances.
Tools Needed
Time and the internet.
Let's Get Together!
Get together with your girlfriends to swap advice and stories about your investments, your comfort levels, and financial experiences. You don't need to share numbers or talk about money in ways that make you uncomfortable, but discussing financial advice and priorities helps you become more aware and supported in reaching your goals.