Is the Cost Worth the Convenience: Is a Meal Kit Delivery Service Right for You? (And if so, which one?)
Meal kit delivery services like Hello Fresh or Blue Apron can give you the confidence of preparing a meal and the convenience of having all the ingredients and instructions on hand to do so. While these meal kits can be handy, does the cost justify the convenience for you?
The Challenge

Can't find time to go grocery shopping? Get overwhelmed when it's time to cook? Eat out or order delivery too much? Or are you just in a cooking rut? Any of these reasons could be motivation for trying out a meal kit delivery service. Before you do, sit down to research what is important to you. Those factors will lead you to the best meal kit delivery service to try.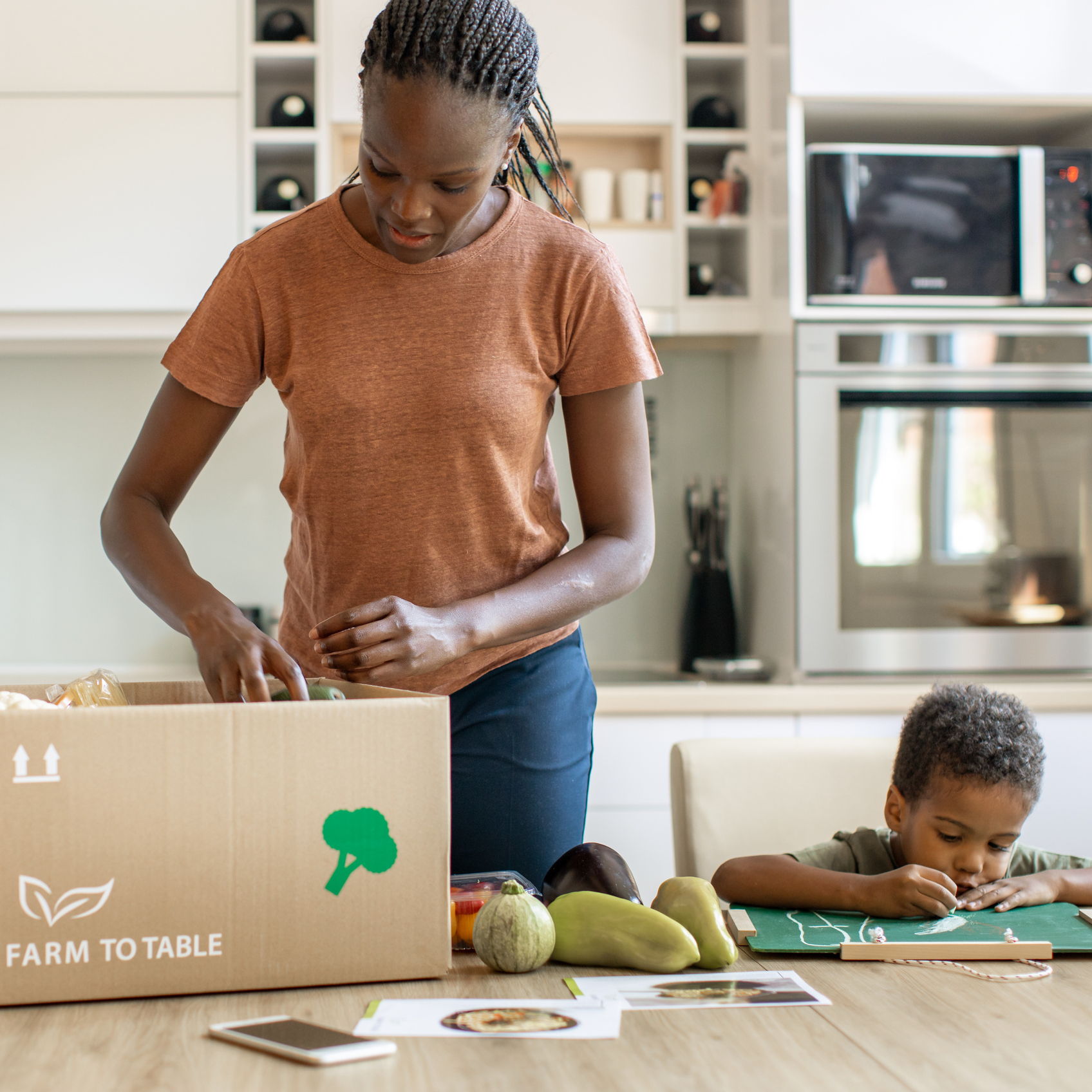 In the last two decades, meal kit delivery services like HelloFresh or Blue Apron have changed the way people approach mealtime. They offer convenience and renewed confidence for both experienced home chefs and kitchen newbies to prepare meals from home using ingredients and instructions that are delivered right to your doorstep. The pandemic caused these services to explode in popularity. There are more than 20 major meal kit delivery services on the market and several others are offered locally through high-end grocery stores, entrepreneurs, and even restaurants.
With this industry having the most popularity among millennials and baby boomers, meal kit delivery services are on the market to stay. Kits are as varied as the population consuming them. Consider these factors when making a choice on which meal kit to try.
Eating Style.
How you eat can help guide your decision in which meal kit service is right for you. There are a variety of kits on the market that cater to every eating style or dietary needs, whether you are vegan, nut-free or Keto. You can pick a meal kit based on a desire to lose weight or train for a Triathlon. You can be adventurous to go on culinary adventures and impress your friends or you can have a meal kit curated by a big-time chef. Have kids or just want easy? There's a meal kit for that too. This Forbes article breaks down some of the best meal kits for 2021 and foodies will appreciate this Epicurious article that digs into ingredients and variety.
Preparation Time.
Some people want to spend quality time in the kitchen preparing their meals; others might not have the time or want to spend their time that way. Some meal kits are more closely related to a heat-and-eat meal. Check out this article from Moneyunder30 analyzes meal kits for time and money.
Cost.
This one is self-explanatory, but one word of caution when researching the cost of a meal service and how it fits into your budget. Most will try to lure you in with a certain number of meals free or a certain amount off. Disregard that. Instead, research to see how much each meal is after the promotional period is over. This comprehensive article from the NY Post breaks down meal kit delivery services with attention to cost and time.
How easy is it to navigate, pause or stop the service? Expect to learn how to navigate your meal kit delivery online or through a smartphone app. You may be able to choose meals, or you may be able to change your delivery dates. Some platforms are easier to navigate than others. Since you are charged weekly or monthly for your meals, you should plan to be proactive, pausing meals while you are on vacation or pausing during busy periods when you might not be able to cook what's delivered. This article from CNET suggests trying a few meal kits simultaneously before landing on one you like.
Tools Needed
Time and the Internet. Go to a search engine to research different meal plan kits but beware of what your searches turn up. Meal kit services are highly marketed and different brands are optimized to come up at the top of your search, so go into your research process with a very critical eye.
Let's Get Together
Get together with a few of your best friends to swap ideas and tips when it comes to meal kits. If someone has a meal kit service, they are happy with, chances are they can refer the service to you to try. The share will result in some free meals for you and for them.
Report Participation
We have made it easier for you to document your participation in A Clear Vision of Life: The Wellbeing Program and be entered to win a Challenge incentive! Just fill out the form below!