No Matter Your Age, Financially Plan for Retirement
Whether retirement is something that's so far away it's hard to fathom or it's staring you in the face, take a few moments to consider if you are on the right track to save what you need to have the retirement you want.
The Challenge

Whether you are dreaming of traveling the world, buying a lake home, or just being a hands-on grandparent in the home where you currently live, your retirement will no doubt be as unique as you are.
It's never too early (or too late) to take a closer look at how you are progressing toward the goals you want. Life will no doubt throw you curveballs as you age, like a volatile market, a bad investment or even a change of heart. But take a moment to gauge where you are and see if you can recalibrate to get where you want to go.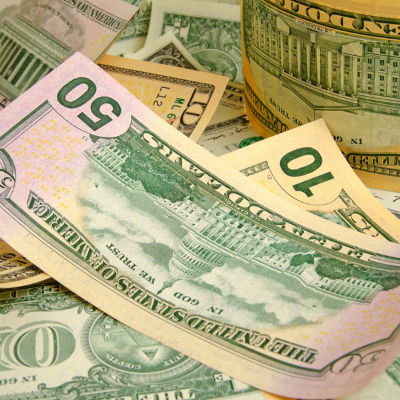 When it comes to saving for retirement, age matters. There's a wealth of articles out there about retirement. We've outlined some jumping-off places to get you started but remember to vet your articles and advice before taking action.
In Your 20s:
Just get started. As you are starting your professional work life, start taking money out of your paycheck and investing. Look into your company's retirement options to see if money can be deducted from your check and invested before you even know it's gone. If there's an employer match involved, take full advantage—that money will go with you even when you decide it's time to leave the job. This article from U.S. News and World Report outlines ideas and methods for saving in your 20s.
In Your 30s:
As you coast through your 30s, you may have children, a mortgage, loans and other "adult expenses." You might also need to consider other expenses like disability insurance, saving for your children's education through a 529, or flex spending plans. These tools can give you money for large expenses, like a disability, college tuition or daycare down the road. It also gives you even more assurance that you don't have to dive into your retirement savings if these expenses come up. Despite more financial obligations, keep saving and ramping up your investments. This Bankrate article helps outline a few of the other ways you can keep your retirement goals on task when you are in your 30s.
In Your 40s:
In this stage, you likely will start thinking more seriously about retirement, especially if you halfway through your career. This Wells Fargo checklist offers a few things to consider, which include making sure you have a financial advisor in place to help you get serious about your financial goals, making sure you are paying down (or staying out of debt), and getting a will created.
In Your 50s:
During this decade, you should meet with your financial advisor to set a retirement date and take a serious look at what you need to do before you get there. This AARP article features 7 moves to make in your 50s that include aggressively paying down debt, setting up a social security account, and thinking seriously about how much you will financially provide for your parents or your children in the coming years.
In Your 60s (and beyond):
There aren't a slew of articles about saving for your retirement in your 60s, likely because most of us probably hope we are there. This CNBC article outlines some retirement mistakes that you should avoid in your 60s, which comes back to not monitoring your spending, not planning for long term care, and making sure you are keeping tabs on your investments. One tip that keeps coming up throughout the decades when it comes to saving for retirement rings true in your 60s, consider a side hustle if you are able.
Let's Get Together!
Consider meeting up with girlfriends at a coffee shop or local library to talk money together — women don't talk about money often enough together.