Prioritizing your Financial Wellbeing
Across the country many states are outlining their phased approaches to reopening. The past couple of months have likely impacted your finances in a variety of ways, both good and bad. Perhaps saving money on a commute, canceling nail appointments, or a loss of income. So, if everything reopened tomorrow, are you prepared to prioritize your purchases?
The Challenge
Consider the provided recommendations as you prioritize your purchases (or savings). What are your financial priorities?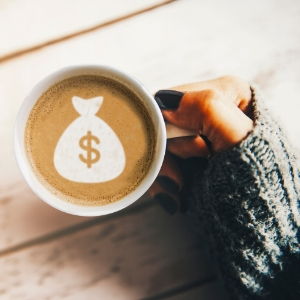 For many people, the COVID-19 pandemic has provided an opportunity for self-reflection, personal development, and reconsidering priorities. Have you considered your financial priorities? If everything reopened tomorrow, how would you budget your post-pandemic purchases? Here are a few things to consider:
1. Is it really essential?
You've likely saved a few dollars (or many) by not having your daily Starbucks pit-stop or going out to lunch with co-workers. Are these items really essential? If you've been making your own coffee or meal-prepping while at home, can it continue? This is a great opportunity to save those extra dollars moving forward or at least reduce the amount of treats you indulge in.
2. Beauty Checklist
Some top priorities as you return to normalcy may be getting your hair or nails done. There is nothing wrong with glamming it up, even if you're staying socially distant, but that can be a bit tough on the bank to do it all at once. Outline what comes first - hair? nails? spray tan? Consider your upcoming calendar of events (or lack thereof), when can you get an appointment, or what can you do yourself? As you answer those questions, you may be able to better prioritize those purchases.
3. Prioritize Small Businesses
COVID-19 has had a tremendous impact on small businesses, but not necessarily positive ones. A Main Street America's Small Business Survey found, "of the nation's approximately 30 million small businesses, nearly 7.5 million small businesses may be at risk of closing permanently over the coming five months…" As you consider your post-pandemic purchases, is there an opportunity to visit the local farmer's market, pick-up dinner from a family-owned diner, or buy a greeting card from your hometown gift shop? This may also give you a chance to shine a light on what makes your community so important to you. Check-out the Community Wellbeing Challenge for other ways to embrace your community.
4. The Long Haul
Finally, as you prioritize your purchases it's important to think about the long-term impact of the purchasing decisions you are making now. For example, you may be seeing some great sales, bargain prices, or free shipping, but would you have bought the item otherwise? It is easy to get caught up in the sales pouring into our email inbox. However, be mindful of your financial wellbeing in the long run and if a purchase that may bring you joy now is still going to bring you joy three months from now.
It is exciting to consider returning to normal. It's also a little nerve wracking. Be mindful to prioritize your purchases as you maintain your financial wellbeing.
Let's Get Together
Take time to ask your Sisters about their purchasing priorities. Have they thought of some great saving tips that you didn't consider?
Report Participation
We have made it easier for you to document your participation in A Clear Vision of Life: The Wellbeing Program and be entered to win a Challenge incentive! Just fill out the form below!