Plan Ahead for Purchases Great and Not-So-Small
Most likely you have days when you go grocery shopping on a whim, and when it comes to major purchases, like a car, overseas vacation or a home, you probably hit the brakes and do your share of research. But what about the items that fall in-between, like a refrigerator, mattress, or new laptop?
Did you know that retailers plan their calendar year just like you do? They account for new inventory, traditional sales, and a series of sales to clear out the old stock. To be a smart consumer, plan your purchases to fall in sync with their sales, so you can snag the best purchase at the best price. This Challenge will cause you to think critically about what you will need in the year ahead and prompt you to research what time of year might be best to purchase it.
The Challenge
Spend some time thinking about what you buy and what you might need. What do you need to add to your wardrobe? What will you need to replace at your house? Or, have you been eyeing a gadget like an Apple Watch or an Instant Pot?
For this challenge, come up with a list of purchases that you know you will make or consider in the year ahead. Then, research the best time of the year to purchase that product.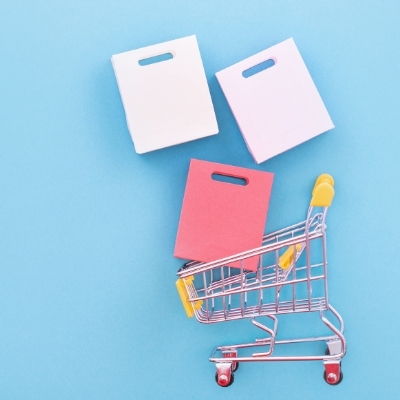 Realizing that there are key times of the year to get the best price points on different products is eye opening. The best sales are generally predictable from year to year, so this knowledge can help you for years to come. Some sales, like January's "white sales" where linen and bedding will hit rock bottom prices, are traditional. Other sales are tied to when new models come on the market, so the old inventory needs to be cleared out.
Consumer Reports has a very comprehensive guide of Best Time to Buy Things that has a wealth of information available with each click. You can view the calendar and see which products ranging from air conditioners and air fryers to wireless routers and wood stain are at their best price point and then click on a buying guide for that product. The tool is accessible once you sign up for a free membership.
If you'd rather not drill down into the nitty gritty, spend some time surfing the web to broaden your knowledge base. There are several simple lists out there that allow you to dip your toes into this type of thinking. Nerd Wallet lists what to buy each month, including dispelling myths like why June is a better month for buying a gym membership than January. Money under 30 encourages you to plug their list into your smart phone, so you remember that March is a great time to buy a vacuum. An article from U.S. News explains why some months can lead to lower prices than others, including why August is the time when you'll get the best deal on an engagement ring.
Then, there are curveballs. Clothes, for example, hit their lowest prices points at the end of the season. However, there are sales you can count on each year when you can set aside time and money to purchase what you need. Toys might be at their lowest price-point in mid-December, but there's no guarantee the popular toys will still be on the shelf as they aren't restocked like other items. There are still tips on when to buy those too. No matter what you need to purchase, there are likely some tips on when to buy that will help guide your decision.
Tools Needed
Time. Set aside time to think about what you need to purchase and do some research on what you need to do.
Let's Get Together
Share this information with your Sisters and encourage them to play their year ahead as well. Sometimes you may even come across a buy-one-get-one deal that you can partner on with a Sister.
Report Participation
We have made it easier for you to document your participation in A Clear Vision of Life: The Wellbeing Program and be entered to win a Challenge incentive! Just fill out the form below!