Sharing Your Voice by Supporting a Cause
As we celebrate the 100-year anniversary of the 19th Amendment, and as we approach the November election, it is important to make your voice heard. In addition to doing so by voting (learn more in the other Challenges!) you may consider the causes you can support.
Your philanthropic contributions may range from work interests, personal interests, family medical history, or even your college involvement. This Challenge will provide you resources to evaluate selecting the right cause (both personally and for legitimacy) as well as considerations for making sustainable long-term contributions.

The Challenge
What does it mean to make your voice heard? Have you considered contributing financially to a cause as a way to show your support for programs or initiatives? Participate in this Challenge and evaluate the right cause for you!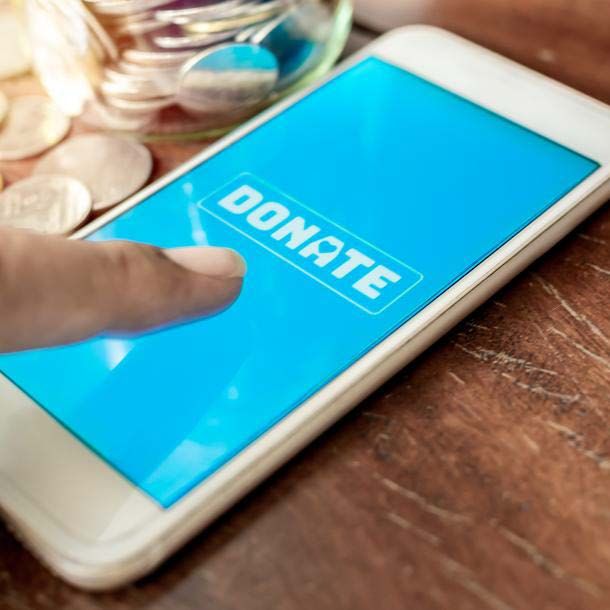 There may be many reasons you consider supporting a cause financially. While determining if a financial contribution is the way you want to share your perspective and showcase what is important to you, be sure to evaluate if it is the right cause and how to make a long-lasting impact.
Time Magazine featured expert advice for reflecting on the right cause to support. They asked you to consider what the highs and lows were for you in the past year, which may steer you towards supporting a cause that reminds you of those positive moments and prevents the lows for others. Experts reminded people not to make rash decisions about financial contributions and take time to do the research. This also includes considering where you want the contributions to make an impact: locally, nationally, globally? Determining your interests there may also be alternatives to financial commitments for a cause.
In addition to solidifying your personal commitment to a cause, make sure to verify that the organization is also committed to the cause. Check for legitimacy. Charity Navigator outlines how to avoid scams and what questions to ask when evaluating your options, specifically: (1.) are they a registered, public (501(c)3 organization? (2.) What is the organization's mission, vision, and values? (3.) What did you find when you "googled" it?
Finally, what does it mean to make a long-term, sustainable contribution? You can make charitable giving part of your long-term financial plan by allocating small amounts every month or every paycheck. In the long-term it adds up fast and can greatly impact your selected cause. Additionally, when selecting your cause and reviewing the goals of the organization - also look to see if they have a plan in place for how they will reach those goals. It can be comforting to know that your financial contributions are supporting the longevity of the organization's mission.
Tools Needed
Pen, Paper, time to reflect, and ways to do your research!
Let's Get Together
Contributing to a cause can become part of who you are, your identity, a chapter in your autobiography. Once you select your cause - share it with your Sisters and encourage them to do the same.

Resources:
Report Participation
We have made it easier for you to document your participation in A Clear Vision of Life: The Wellbeing Program and be entered to win a Challenge incentive! Just fill out the form below!