Financially Friendly Foods
It is the season for many that includes family, fellowship, and social gatherings. It also likely means navigating financial commitments as you plan your dish for the upcoming potluck or head out to celebratory dinners.

The Challenge
Review the recommendations to make financially friendly food decisions this season and give a couple of approaches a try.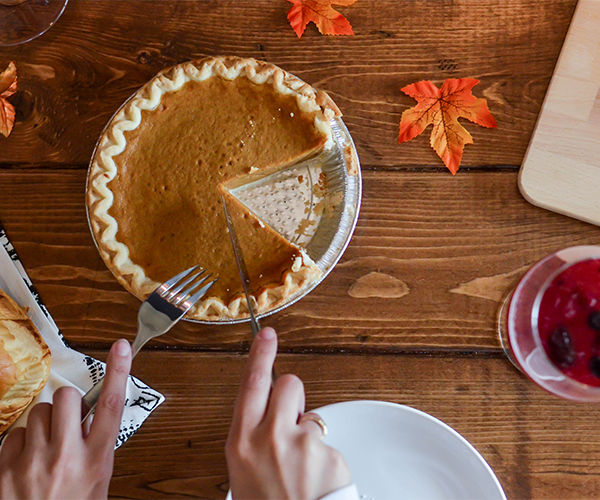 Social outings and finding time for meaningful fellowship is one of the best ways to close out the year and ring in the new year. Gatherings often revolve around food, which can quickly impact the piggy bank. Consider a few approaches to making financially friendly food decisions and make it work for you!
Potlucks:
More likely than not, you have a potluck on the calendar. Hopefully, you also have some time to plan ahead.
Make a list: Sounds simple, but more often than not customers are swayed by the fun holiday advertisements and over-buy when at the store. Be mindful to make a list ahead of time and stick to it! You may not need to buy as many day-to-day food items if you have a handful of social meals on the calendar.
Buy in bulk: When possible, keep an eye out for the grocery store sales fliers. Consider items you can buy in bulk and use later (butter, water, soda, sugar, salt, etc.). Is there an opportunity to save up on the BOGO options? This also may include food items you could buy now and freeze later if you have some time between the store sale and the potluck event.
Consider generic brands: Some items like paper plates, napkins, tooth picks, etc. are comparable to their name-brand counterparts. One easy way to stay within your budget is to buy those generic options.
Social gatherings:
Perhaps you have plans for social gatherings that may include food, drinks, and probably more food.
A different type of meal prep: Eating and drinking out can add up quickly, so be mindful of what you eat ahead of time. That's right - are you able to eat a small meal ahead of time? Then when you head out to the social gathering, perhaps you can share appetizers or better yet, desserts! This will quickly save you a few dollars.
Know your financial limit: It may also help to establish your limit ahead of time. Commit to only spending $10-$15 on drinks and bring it in cash - that way, there's no question when you hit your budgetary limit.
Holiday envelopes: Along those same lines, set-up an envelope system for your social gatherings. By looking ahead and setting aside limits for your various events you are more likely to stay on track. Pulling out cash and setting it aside in envelopes for each event will also limit haphazardly swiping your credit card. Prefer plastic over cash? Utilize the generic gift cards that work just like a debit card for managing your own holiday spending.
Cash is king: Using cash can also help if you want to split something with a friend; instead of feeling obligated to cover the full cost because you only have a card or feeling guilty to ask the waiter to split the bill, you can easily pass along cash.
Report Participation
We have made it easier for you to document your participation in A Clear Vision of Life: The Wellbeing Program and be entered to win a Challenge incentive! Just fill out the form below!