Is an Investment Club Right for You?
Investment clubs can allow you to tackle the intimidation of the stock market with a team approach. Consider joining a group or forming your own club, but not without careful research of the club and your own finances.

The Challenge

An investment club is a group of people who pool their money to make investments. Club members pool their money, do research collectively and make decisions by majority vote. These clubs vary in nature, but they could be a good fit for someone to dip their toes into the waters of investing. Research and learn more about investment clubs, and use the questions below as a guide to determine if it's the right fit for you.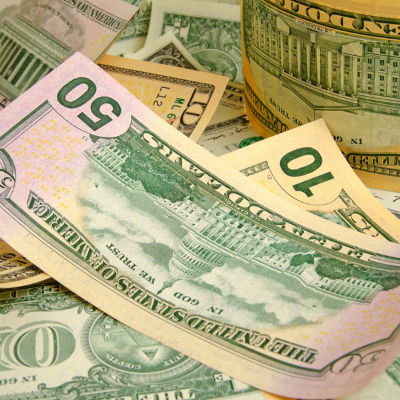 Are you a team player?
Do you like to approach life surrounded by people who can discuss and thoughtfully move forward on an issue? If so, you might be a good candidate to join an investment club. These clubs enable members to pool their money to buy stocks, bonds, securities, even real estate in hopes they will gain value over time.
Are these things serious?
For the most part, yes. It's much more than a book club, mainly because it involves money. While social gatherings and a happy hour might be included, monthly gatherings are common and there are some serious decisions made there. Some clubs have an organized structure with officers, bylaws, and strict decision-making protocols. Some even employ their own advisor. Most clubs operate as legal entities, or limited liability corporations (LLCs). And there will likely be tax implications, too. Simply put, while clubs may vary in size or scope, it's something you should be educated about going in. The SEC does not regulate investment clubs, but you can see their guidelines for clubs here.
How much money are we talking about anyway? While some clubs have buy-in outlined, others require monthly dues that are used for fees and investments. Experian offers a list of questions to consult on whether an investment club is right for you. These range from the health of your retirement, your comfort levels with losing an investment, and your willingness to go along with group decisions.
How can I find one of these investment clubs?
The nonprofit BetterInvesting offers great educational tools for learning more about investment clubs. You can participate in the Visit-A-Club option to attend an actual meeting and see if its right for you, or you can search their database to find an investment club near you. You can use their handout 'What Makes a Good Investment Club?' to help you make a good decision about a club. There are also resources for starting your own investment club and investment club accounting to get you started.
*This challenge is not providing financial advice. Any changes to your finances and financial entities should be done so with a trusted advisor.
Tools Needed
Time, the internet, and a computer.
Report Participation
We have made it easier for you to document your participation in A Clear Vision of Life: The Wellbeing Program and be entered to win a Challenge incentive! Just fill out the form below!