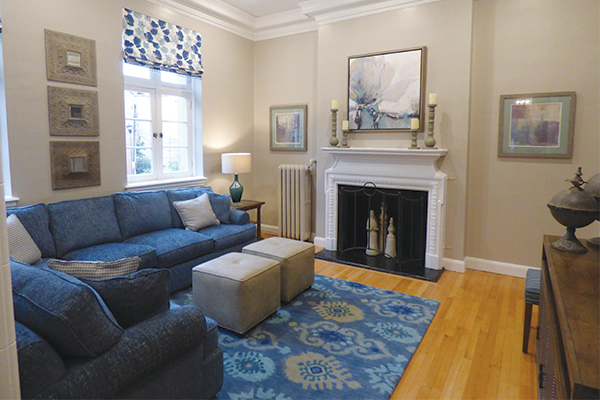 Chapter housing provides an environment that promotes Sisterhood, learning and growth.
Alpha Xi Delta's National Housing Corporation (NHC) sets a high standard for chapter housing by ensuring it protects the Alpha Xi Delta brand, is secure and safe and enhances the living and learning environment of the chapter.
Our NHC has a vast amount of knowledge in dealing with chapter housing options ranging from new to old, and from traditional chapter houses to chapter suites and lodges.
To learn more about Alpha Xi Delta housing, contact Fraternity Headquarters at 317.872.3500, or email Jennifer Foster, Director of Housing.
The mission of the Alpha Xi Delta National Housing Corporation is to strive for competitive, safe, properly maintained and financially secure chapter housing. Alpha Xi Delta's NHC:
Supports the Fraternity, the local corporation boards and the collegiate chapters.
Collaborates with the Fraternity, the local corporation boards, the collegiate chapters, the National Panhellenic Conference and universities on housing issues.
Counsels the Fraternity on Fraternity-owned properties and administration of the National Housing Fund.