Building Your Community in a New City
This challenge will suggest ways you can connect with your new community.

The Challenge
Have you moved to a new city recently and find you're having a hard time feeling connected? This challenge is meant to help you develop the sense of engagement you have with the area where you live after you've relocated. Read through the challenge below and try one (or more!) of the recommendations.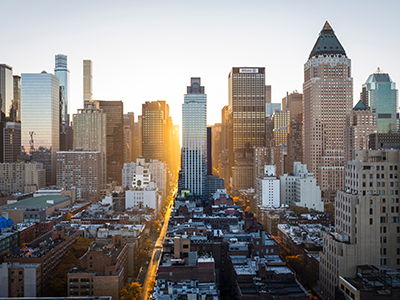 Keep up with your fitness routine
Before you moved, did you attend regular classes at a local fitness studio? Were you a member of a running group? Maintaining these activities in your new hometown is a great way to meet like-minded people. Try connecting with a new group on a site such as Meetup, and look on Groupon for deals on classes at local fitness studios.
Always say yes!
If a new coworker or neighbor invites you to something, even if it isn't something you would normally be interested in, say yes! It will strengthen the relationship with your new connection, and can help you expand your social circle in your new city.
Look for a local alumni/alumnae association
Click here to see if there's a local alumnae association you can join. Also, look to see if your university has an alumni chapter nearby. Another way to make connections in your new hometown is by asking your friends on Facebook to connect you with anyone they may know in the area.
Be a bookworm
Check your local public library for events that may interest you (bonus: they're usually free!). Libraries also frequently feature bulletin boards with information on a variety of local events. Try attending an event and challenge yourself to meet new people.
Volunteer
Volunteering with a local organization can serve two purposes: you will be giving back to your local community and also have the opportunity to make new friends! Your local Autism Speaks Walk is also a good way to volunteer while connecting with your new community.
Tools Needed
None!

Let's Get Together
Step out of your comfort zone and ask a new neighbor to go for coffee and share ways they are connected with the community.
Report Participation
Document your participation for this challenge by filling out the form below. You will be entered to win a Challenge incentive!