The Big Impact of Small Deeds

The season of giving is upon us, as is the turn of another calendar year. With so much hustle and bustle, the thought of adding one more thing "to-do" can feel daunting. Insert the concept of small deeds: little things to make someone's day brighter. You're not changing a life; you're not moving mountains; you're just taking the time to do thoughtful gestures.

The Challenge
One small deed a week…for one week, or for forever.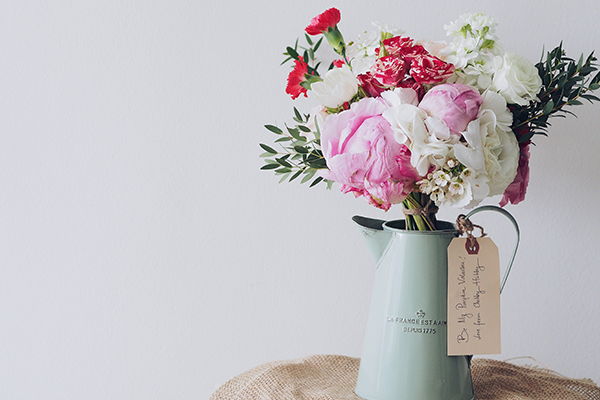 The idea is to not overthink this. Instead, it's about being thoughtful in your acts and how you impact those around you—your family, co-workers, friends and perhaps those you don't know but you share a space. We've put together a list of ideas for you to consider. Use these, create your own, but don't let the opportunity to brighten someone's day be forgotten!
Handwritten Card: We all love a good holiday card that has the family looking stylish in a wooded backdrop (keep sending them!), but there's something special about a hand-written note. As simple as "Here's to a fantastic 2019! Let's do lunch once things settle. I appreciate you so much for your support and friendship." Ta-da! Make sure to check out the Social Wellbeing Challenge for this round.
Get on your Feet: …and teach your children to do the same. When someone new enters the room, stand up to welcome them to your space.
Return the Shopping Cart: Not much explanation is needed, because we ALL know how annoying it is to see them littered about. But, we've all been there—in a rush to get to the next place, or its raining or snowing or a child is screaming. Whatever the circumstances, don't let a momentary inconvenience trump your responsibility to put away what you got out.
Institute the Welcome Wagon: Someone new in the neighborhood? Swing by with some goodies—who doesn't love some cookies while trying to determine which cupboard their dishes should live? If baking isn't your thing, some good granola bars and candy is just as fueling. Take out menus from the best places around town are also a fantastic addition! Don't forget to write a card (including your name and where you live in proximity to them, "the blue house with the red shutters") to help them remember your name.
Wipe up the Water: How many times have you left a public restroom with a wet purse bottom or a drenched sleeve after washing your hands? Help the next person by using your paper towel to wipe the water splashes on the counter.
Coffee Hero: The much-loved purchaser of the order of the car behind you at the drive through. If you've got a few extra dollars, this is a sure way to make someone's day!
Plastic Bags: Put your plastic to good use. Stash a few in your pockets as you head out for a walk and grab some of the trash that's littering your neighborhood. Many of us don't have latex gloves laying around; use one bag as protection for your hand and another as a receptacle.
Tools Needed
None!
Let's Get Together
Share this challenge with others. Be it at a staff meeting, a ladies' night or on your social media—give permission to others to make small deeds a part of their everyday life!
Report Participation
Document your participation for this challenge by filling out the form below. You will be entered to win a Challenge incentive!