The Kindness Challenge

Have you ever had a stranger do something kind for you, such as pay for your coffee or give you an unexpected compliment? That small act of kindness may have been enough to turn your day around, or even inspired you to "pay it forward." Read through this challenge for suggestions on ways to participate in Random Acts of Kindness Day.

The Challenge

February 17th is Random Acts of Kindness Day, a day for spreading kindness throughout our communities. Read through the suggestions below, and pick one act of kindness to perform on Random Acts of Kindness Day. Or, use this list as inspiration to come up with your own random act of kindness! Tell us what random act you performed when you report your participation.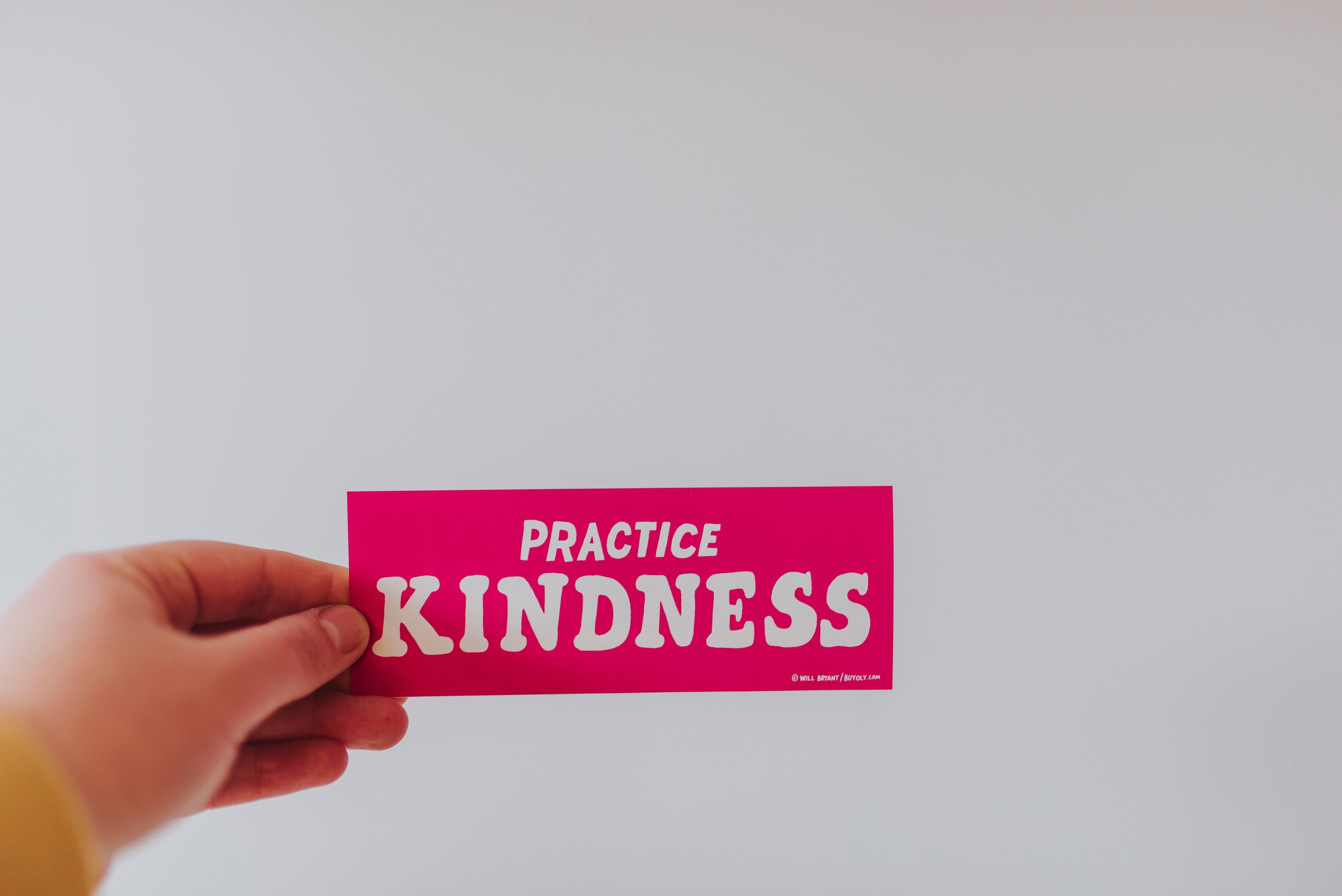 Suggested Random Acts of Kindness:
Pay for the coffee for the person in line behind you.
Bring treats to the office for your coworkers to share.
Give a stranger a compliment.
Leave inspirational notes for all your coworkers.
Pick up trash around your neighborhood.
Clean a shared area in the office, such as the break room or conference room.
Leave flowers for your postal worker.
Email or write to a former teacher or mentor who inspired you.
Leave your favorite book in a public place for someone else to find. Include a note explaining why it's your favorite book.
Volunteer at a soup kitchen or animal shelter.
Take in your neighbor's garbage cans from the curb.
Place inspirational bookmarks in random books at the library.
Tip your server really well on your next meal, regardless of the level of service. Bonus: leave a nice note with the check.
Buy school supplies and donate them to a local school for children who may need them.
Call your mother and thank her for all her support and encouragement over the years.
You don't have to limit yourself to February 17th to enact random acts of kindness! Figure out what works for you and use these recommendations as a place to start.
Report Participation
Document your participation for this challenge by filling out the form below. You will be entered to win a Challenge incentive!