Community and Culture: A Perfect Match!

Have you invested in learning more about your heritage? What about the plethora of other backgrounds that are out there but you yourself don't claim? There's so much to learn and discover and events in and around your community can be the perfect place to start!
The Challenge:
See what's out there for you to participate in! Bulletin boards in small businesses (coffee shops are great for this!) are often littered with community happenings. Facebook events are another great way to search your town and neighboring towns for events.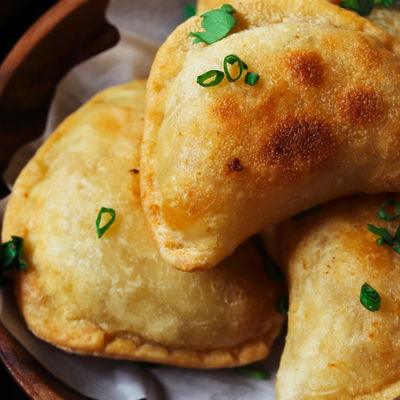 There is so much to learn from one another and communities within our larger communities are a great way to dive into a specific culture. The best part? Most of the time that means FOOD! So much of how we express our backgrounds or our heritage are from recipes or a special something that holds meaning and dates back to when so-and-so's grandparents immigrated to America (in my neck of the woods, in Western Pennsylvania, there isn't a festival to be found without a haluski stand or a church fundraiser without homemade perogies!) In my hometown, which is in Eastern PA, I had never heard of haluski and the only Pierogis I was familiar with were Mrs. T's from the freezer section at the grocery store. What I did look forward to was an Amish-made whoopie pie (think two cake-like cookies with a cream in between) and shoefly pie (not my personal favorite, but a constant option I came to count on.) I also would never turn down some homemade sauerkraut. The German influence is prominent where I grew up, and my heritage aligns with that.
Now, living on the other side of the same state, my exposure to those who identify as eastern-European is much higher! Most of our day-to-day is similar, BUT when it comes to food that is "everywhere" that's where things look (and taste!) very different. My guess is that if you've moved any distance from where you grew up, you might have also had this (delicious) experience as well.
Branching out, and even seeking out, the festivals and cultural celebrations near you might be your ticket to understanding the location where you now reside and the other people that call it home. As I'm in a university town, there are also a number of opportunities to celebrate cultures from around the world thanks to the draw of the college and the student and academic population. They almost always involve food! There is no greater way to seek to understand than to ask a person about the food they've prepared. Often made with an abundance of love and pride, specialty dishes can offer a lot by the way of creating community and bridging gaps. Entering these spaces with an open mind and heart, we often leave with a full belly and a deeper appreciation for something we previously didn't know much about.

Let's Get Together
It can be intimidating to enter a program or celebration that's open to the community as a solo person. Grab a friend and make an event out of it!
Report Participation
Document your participation for this challenge by filling out the form below. You will be entered to win a Challenge incentive!