How to Serve Your Community during COVID-19

Experts predict the COVID-19 pandemic will get worse before it gets better. The holiday seasons are approaching and there are still people in need of resources to survive or stay afloat. Serving your community can have an impact on people when times don't seem so promising.

The Challenge

Choose two ways you would like to serve your community during COVID-19 and execute your plan before January.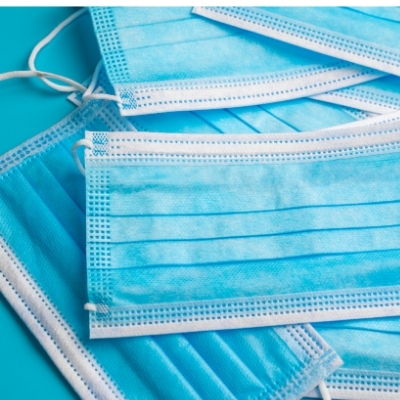 Donate Blankets and Masks
Donating blankets and masks is a very simple but effective way to help your community. Get a mix of your favorite patterns at a craft store and make a few tie blankets to donate to the local shelters or hospitals. If you have the gift of sewing or stitching, consider making a washable mask and including a N95 filter. If sewing isn't your thing, consider buying a bulk pack of masks to donate. Craft stores like Joann Fabrics have many options for $1-2 each. Consider calling your local public school to see if they are in need to masks for children.
Write Cards to First Responders
First responders (military, medical staff, firefighters and police) serve their communities day-in and day-out. More often than not, their service goes unnoticed. Writing cards to first responders is a great way to give thanks and put a smile on their faces. Write 10 cards or 1 per station and hand deliver it. Another option is to send a handful of cards to Operation Gratitude - their #VirtualVolunteerism campaign will allow every American the opportunity to support deployed troops, national guardsmen, first responders, and emergency medical personnel on the frontlines of the COVID-19 pandemic.
Grocery Shop or Run Errands for Elderly Neighbors
Our elderly neighbors are at high-risk and panic shopping has made it difficult for elderly to get their supplies. When you have time, coordinate a day where you can help an elderly neighbor with grocery shopping or errands - even if it's something around the house.
Support Local Restaurants
The restaurant industry has been hit hard, specifically local restaurants. If you consider having a meal out, take a look at your local eateries before fast food chains. During the holidays, a lot of local restaurants are offering holiday meal boxes to-go. See what ways you'd like to contribute and make the best decision for you.
Volunteer
Local food drives/pantries and other services offered to communities are swamped. Volunteer to help the staff during the busiest time of year. Many local entities have developed safe practices for you to volunteer during the pandemic.
Tools Needed
Pen, paper, sewing tools, fabric, time and willingness!
Report Participation
Document your participation for this challenge by filling out the form below. You will be entered to win a Challenge incentive!