Things to Consider When Planning to Relocate (or Stay Where You Are) in Retirement

Written by Marcia Foshee-Duffy, Alpha Deuteron 2017
My husband, Bob, and I were in our 50s when we began seriously discussing retirement. We agreed we would move from Atlanta, which was becoming too congested. We began taking short trips to look at various locations that appealed to one or the other of us, or in some instances, both of us. We created a list of important issues to consider.
The Challenge:
Think about and make a list of considerations of what is important to you in a retirement location.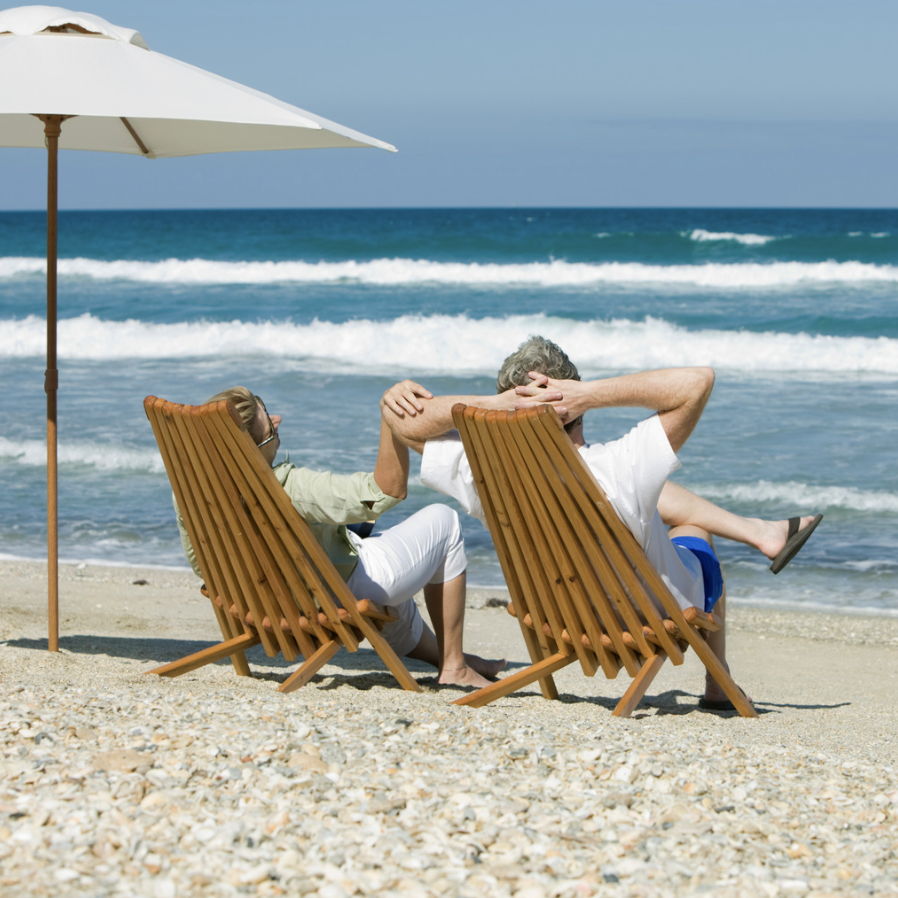 Our considerations, in no particular order:
1. Medical care
We wanted good medical care. We have a local primary care physician, a good local hospital, and a dentist. We live less than an hour from a nationally ranked top clinic and hospital.

Important Note: This clinic/hospital does not accept Medical Advantage plans. Also, keep in mind that many smaller hospitals are not equipped for surgeries, and some are even closing.
2. Travel
We wanted to be close to an international airport. We now have one that is 45 minutes from our home. This makes it easy for friends and family to visit us and for us to travel domestically and overseas with a convenient connecting flight.

Important Note: Many smaller airports are no longer operational. Flying into a large airport may require renting a car or arranging for additional transportation to reach a destination.
3. Weather
We wanted four seasons and no snow. We do have freezing temperatures on ten or fewer days each year, so we pull out gloves, coats, and scarves. We also have occasional evacuations due to hurricanes, but we have never had a direct hit.

Important Note: Keep climate change in mind. Droughts, fires, tornado alleys, hurricanes and snowstorms are becoming more regular occurrences.
4. Intellectual Pursuits
We are interested in history, literature, art, and music. We also enjoy taking classes at local colleges, attending lectures on art and history, and discussing literature. We are in a community that encourages these pursuits for everyone, young and old. We have a history museum, community theaters, three colleges less than an hour away, a community library, wildlife and riverkeeper organizations.
5. Exercise
We chose a community that has clay tennis courts so my husband, who has had both knees replaced, can continue to play tennis. Our community is very walkable, with sidewalks, nature walking trails, beaches, swimming, bike trails, yoga, a YMCA, pickleball, a runners' club, and a senior center with exercise opportunities also. Sailing and fishing are also available.
6. Housing
We planned for ten to fifteen years out when selecting housing. We have a two-story house but can easily live on just the first floor if necessary. We are also fortunate in that our second floor could be occupied by a caregiver if necessary.
7. Spiritual
Our initial visit to our chosen house of worship sealed our choice. We were warmly greeted and recognized as visitors. We were invited to join two other couples for breakfast in the parish hall. And we were immediately invited to join in activities - book clubs, prayer groups, breakfast teams, and supper clubs. In a very short period, we expanded our new community.
8. Volunteering
Volunteering is a wonderful way to give back to your community and to also meet new people. Opportunities abound here: at the hospital as greeters and to walk you to your appointments; at the library reading to youngsters, sorting and shelving books, or teaching computer skills; at the local senior center teaching knitting, line dancing, exercise classes, bridge, chess, and a multitude of other classes; feeding the homeless; working at the local second-hand shops that support The Humane Society and the homeless shelter and food bank.
9. Hobbies
Do you have hobbies, or would you like to start new ones, or pick up long neglected ones? Subscribe to the local newspaper to see what is happening in the community. If you cannot find what you want, start a local group of your own. Before you know it, you will have several new friends. When I first moved here, I was told that the two local knitting groups were not accepting new members. I went to the YMCA to ask if they had a knitting group. They said not currently, but that I would be the instructor for one they were starting! Six years later I have forty new friends who are all knitters, some beginners, some extremely proficient, and many in-between. Bridge clubs, mahjong, canasta, poker, board games - the list is endless.
10. Continued Involvement with Alpha Xi Delta
As an alumna initiate of Alpha Xi Delta, I knew I wanted to give back to the Fraternity. Think about how you want to stay involved and what that could look like. Is there a local Alpha Xi Delta alumnae association or NPC Alumnae Panhellenic you could join? If not, find other ways to stay involved and volunteer, whether that be financially, supporting the closest undergraduate chapter, volunteering to review annual scholarship submissions, or applying for a remote volunteer position.
Final Thoughts

If and when you decide to relocate, remember, it takes time to find your niche in a community. If one thing does not work out for you, try something else. And above all else, ENJOY!
Let's Get Together
Consider meeting up with friends to discuss what is important to you in retirement. They might be considering something you haven't thought of!
Report Participation
Document your participation for this challenge by filling out the form below. You will be entered to win a Challenge incentive!