Pros and Cons of Social Media "communities"

Social media has many advantages such as keeping friends and families connected, providing us with top-notch memes and video content, and news. One thing that people don't talk about as much are social media "communities".
There are thousands of groups on social networks that bring people of common interest together, but does this replace the face-to-face interaction of groups and communities? Here are the pros and cons of social media communities.
The Challenge

Take stock in where you're putting your time and energy. Social media communities can offer a wealth of knowledge and camaraderie. If that's what you're getting—joy, knowledge and friendship, then stick with it! But, what if you're not? What if you find yourself being stressed out by keyboard warriors…or maybe have even become one yourself? Do a gut check of which of your communities adds positives to your lives and which done. Then challenge yourself to pull the plug and get out of those that don't serve you in a positive way.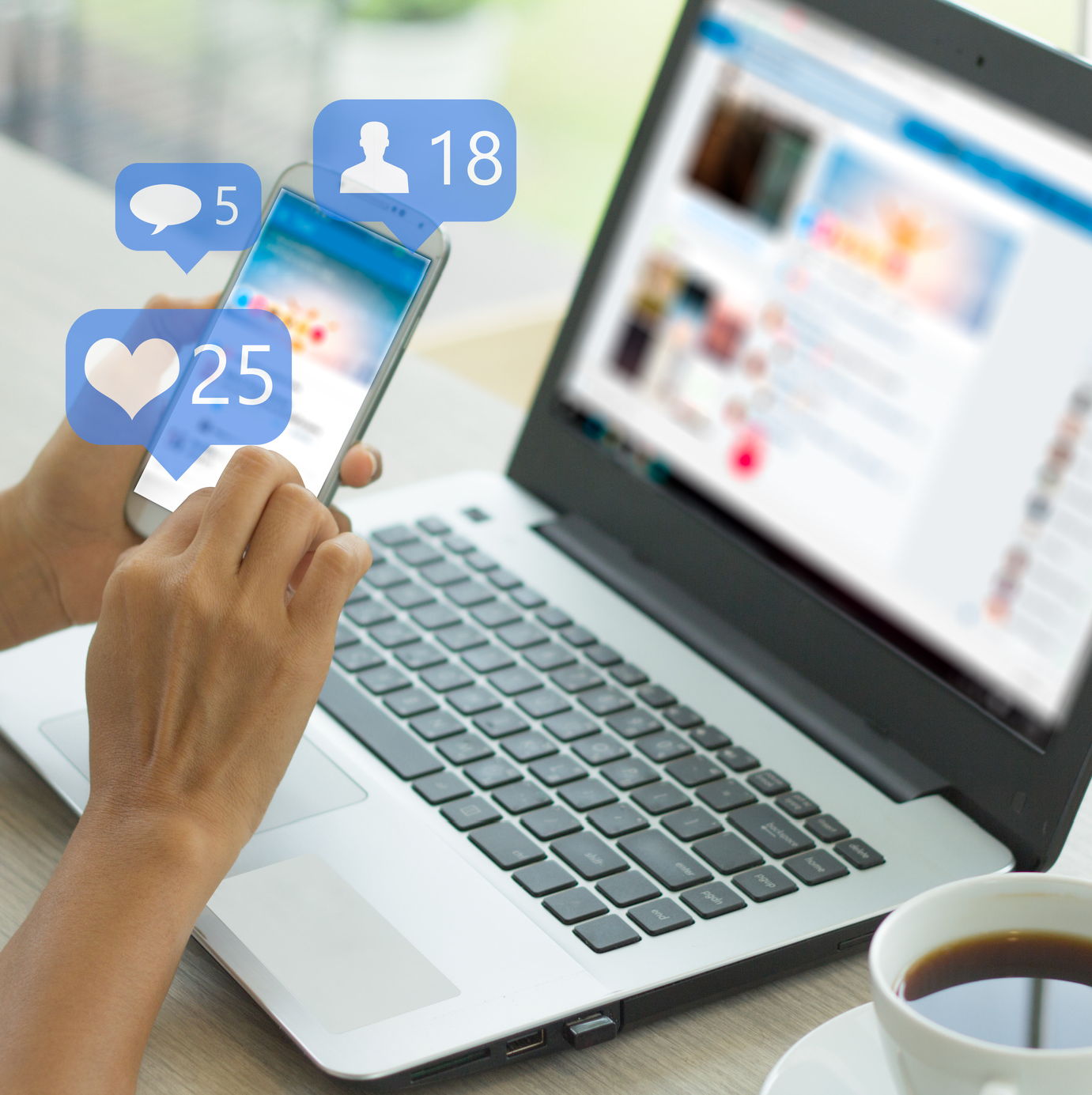 Pros:
Easy Access and Communication with Large Groups of People

The days of inviting people to a meeting or event and them not showing up are long gone. People can join any community that interests them (paid or unpaid) and have access to any content (ebooks, videos, live chats) or other people in the group. Groups allow for information to be spread quickly, to all users. One post in a group on social media and your followers are notified and receive your message.



Anything for Everyone

Online communities have replaced mommy meet-ups, garage sales, group therapy fitness classes and more. Find any kind of group that works for you, and connect with people all over the world with the same interest, or that is going through the same shopping experience or program as you (copywriting course, 6-week fitness/nutrition plan or workout, or makeup/lash application crash course)



Efficient Way of Disseminating Information/ Reviews

For marketing professionals, influencers, or leaders, communities are a great way of getting information to a lot of people, all at once. The best part is, people have the ability to have honest discussions in the community, allowing for outsiders to decide if they will find this beneficial.
Cons:
Not Personalized

Most things that you will experience in social media audiences are tailored towards the entire group and not specific members of the group, therefore certain content may not resonate with people.



Possible Disinformation

How do you know things that are shared in your social media communities or influencers are factual? There are many beauty or fitness gurus who are making communities for women who need things such as: makeup classes or a fitness program. There is no actual guarantee that the person is a certified professional, and that your money is not being wasted (if you're paying for community).



Technical Difficulties

Not everyone is tech savvy and knows how to access these communities. Many online communities host live video parties or require access to a social media account. However, in this day and age, people are still not caught up with technology and probably not aware that these exist. This limits the inclusivity of online communities, who is in them and the information that is available online.
Report Participation
Document your participation for this challenge by filling out the form below. You will be entered to win a Challenge incentive!