Re-engage with Your Community

Shelter in place orders are started to lift, but communities have taken a hit. Read through this challenge for ideas to help you build your sense of community and potentially boost your local economy in the process.

The Challenge

As states and local communities start to reopen, you may be eager to support your local community now more than ever. Read through this challenge for inspiration on ways you can help your community. Then, let us know how you participated in this challenge by filling out the form below.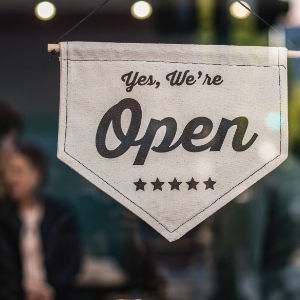 Shop and eat local.
As we start to venture out more, try to support the local "mom and pop" shops and restaurants instead of chain businesses. Is there a locally-owned bakery where you can snag "welcome back" pastries for your coworkers? Some local boutiques may be offering cute handmade face masks? And, as restaurants and shops start to re-open, spread the word so your neighbors and friends can support them too. Many restaurants may have modified menus; share them on your social media with a comment about what you'll be ordering!
Play tourist.
Is there a tourist hot spot in your hometown, or somewhere nearby? Tourism-based businesses have been particularly affected by the pandemic. Consider rounding up some Sisters and taking a day trip to visit a local tourist attraction. You'll have a day of fun and Sisterhood while helping them keep their business open.
Create a plant starter kit.
Do you love to garden? If you're not ready to venture out you can still engage with your community by creating a plant "starter kit" for your neighbors. Place a cutting, seed, or bulb in a terra cotta holder. Leave them at the end of your driveway for your neighbors to pick up, or place them by your neighbors' doors with a note. Include brief care instructions with your gifted plant. If you have kids, have them paint and decorate the pots for some extra flair!
Take a hike.
Hiking can be a great way to explore your local community while still practicing social distancing, if needed. Many communities have state, county, or city parks that offer nature or hiking trails. Check your local library or community center's website to see if there's a hiking group you could join.
*Be aware of what restrictions have been lifted and what are still in place for where you live and plan accordingly.
Report Participation
Document your participation for this challenge by filling out the form below. You will be entered to win a Challenge incentive!