Every year, thousands of women join Alpha Xi Delta to create their home away from home.
Realize Your Potential. Alpha Xi Delta members across the country are called to action by our vision, and you can be too. Your Alpha Xi Delta Sisters will welcome you, support you and encourage you to be your best in every way.
During college, Alpha Xi Delta will be your home away from home and provide you with the inspiration you need to excel. Our Sisterhood will help you explore your strengths and expand your horizons while enabling you to serve your community, learn life lessons not taught in the classroom, enjoy social events and build genuine, life-long friendships.
After graduation, you can rely on your Alpha Xi Delta affiliation with bold and talented women to help you transition into the "real world" – start your career, start your family, start another chapter in your life!
When you join Alpha Xi Delta, you join a network of Sisters who serve as sources of inspiration, push you to become leaders and achieve your goals and become life-long friends. Regardless of which chapter you join, you will find a supportive family of Alpha Xi Delta Sisters who are excited to welcome you home as you begin the next chapter in your life.
We invite you to learn more about our organization, benefits of membership and the recruitment process.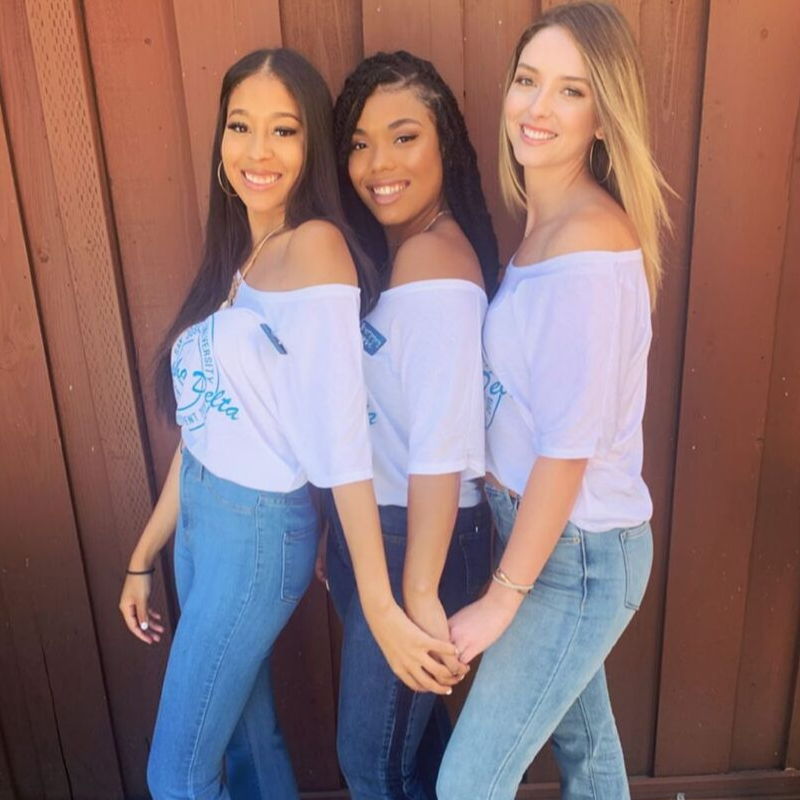 There is an Alpha Xi Delta chapter on my campus. How do I join?
You will need to participate in recruitment on your college campus. As a member of the National Panhellenic Conference (NPC), Alpha Xi Delta follows the agreed-upon rules that make recruitment fair and consistent for everyone.
To learn more about recruitment on your campus, the best contact should be the Panhellenic or Sorority/Fraternity Life office. Go to the website of the university you are attending and find the link to the Sorority/Fraternity Life office. Oftentimes, information about recruitment will be listed on the website. If you cannot find it, there should be a phone number or email address provided for the office.
There is not an Alpha Xi Delta chapter on my campus. How do I start one?
Alpha Xi Delta chapters are founded through a process called extension, and we abide by the extension guidelines set forth by the National Panhellenic Conference (NPC). Extension is the addition of a National Panhellenic Conference chapter to the Panhellenic community on a college or university campus, or the establishment of a fraternity/sorority community on a campus where previously none had existed.
To learn more about NPC's extension process, contact NPC at npccentral@npcwomen.org or 317.872.3185.
If you have any questions about the extension process or how to bring Alpha Xi Delta to your institution, please contact Tracy Osborne at tosborne@alphaxidelta.org or 317.872.3500 ext. 152.