Educational Leadership Consultants & Leadership Coaches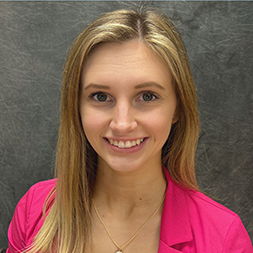 Emily Brown
Σ, University of Iowa
Leadership Coach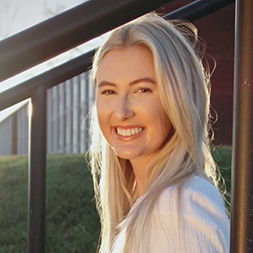 Sydney Burkle
ΕΘ, West Liberty University
Leadership Coach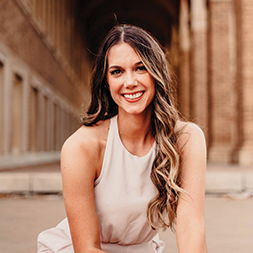 Madalyn Raymond
ΚΒ, Texas Tech University
Educational Leadership Consultant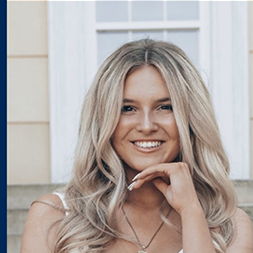 Olivia Riddle
ΚΓ, University of South Carolina
Educational Leadership Consultant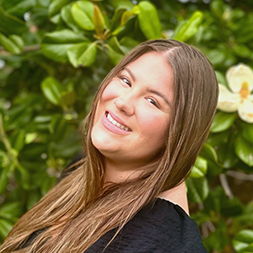 London Van Pelt
ΕΟ, Oklahoma State University
Educational Leadership Consultant
What is an Educational Leadership Consultant (ELC)?
An ELC is a recent college graduate who is able to continue her Alpha Xi Delta experience by visiting Alpha Xi Delta chapters throughout the United States. The term of employment is generally June through April.
Assignments can vary depending upon the current needs of the Fraternity. An ELC may assist with chapter development, officer transition or recruitment planning. ELCs assist with extension presentations, establishments and installations of new chapters.
What is a Leadership Coach (LC)?
A Leadership Coach fosters member development through facilitating programs including CliftonStrengths™ (formerly called StrengthsQuest), Inspire programs, and programming created specifically to help address a chapter's needs! They host one-on-one meetings to help Sisters better understand their personal leadership style and set plans to achieve their goals.

ELC and LC Application Process
How do I apply to be an ELC and/or LC?
Applications can be completed by filling out this form. Any interested chapter member is encouraged to apply during her senior year. Alpha Xi Delta looks for well-rounded individuals with leadership experience, campus and community involvement, and strong leadership and communication skills. A position is not the only way to have leadership experience, and holding a position in the chapter is not a requirement to be an ELC or an LC. If you feel you have something to offer to our Sisterhood then you are encouraged to submit an application and to share more about what makes your experiences valuable to these roles. A group of applicants will be chosen for personal interviews during spring semester. Final hiring decisions are made shortly thereafter. The number of ELCs and LCs hired each year depends on the needs of the Fraternity.
How will being an ELC and/or LC benefit my career and my future?
Former ELCs and LCs have noted that their time traveling for Alpha Xi Delta was the best learning experience of their lives. The situations that arise during your visits allow you to develop invaluable life skills, such as: flexibility, self-confidence, conflict management, project management, the ability to inspire motivation in others and teamwork management. Former ELCs and LCs have gone on to choose careers as lawyers, executive directors, higher education professionals, doctors, teachers, etc. The ELC and LC positions help to develop endless possibilities for your future and inspire you to realize your potential.
What type of employment benefits are provided with the position?
All expenses are taken care of by Alpha Xi Delta and/or the chapters with the exception of personal expenses.
For more information about an ELC position, please contact Courtney Gable, Director of Member Services.
For more information about an LC position, please contact Kristen Wagner, Director of Education and Leadership.

Travel Team Recommendations
If you know an outstanding woman who would be a great candidate for Alpha Xi Delta's Traveling Team, please fill out a travel team recommendation form.