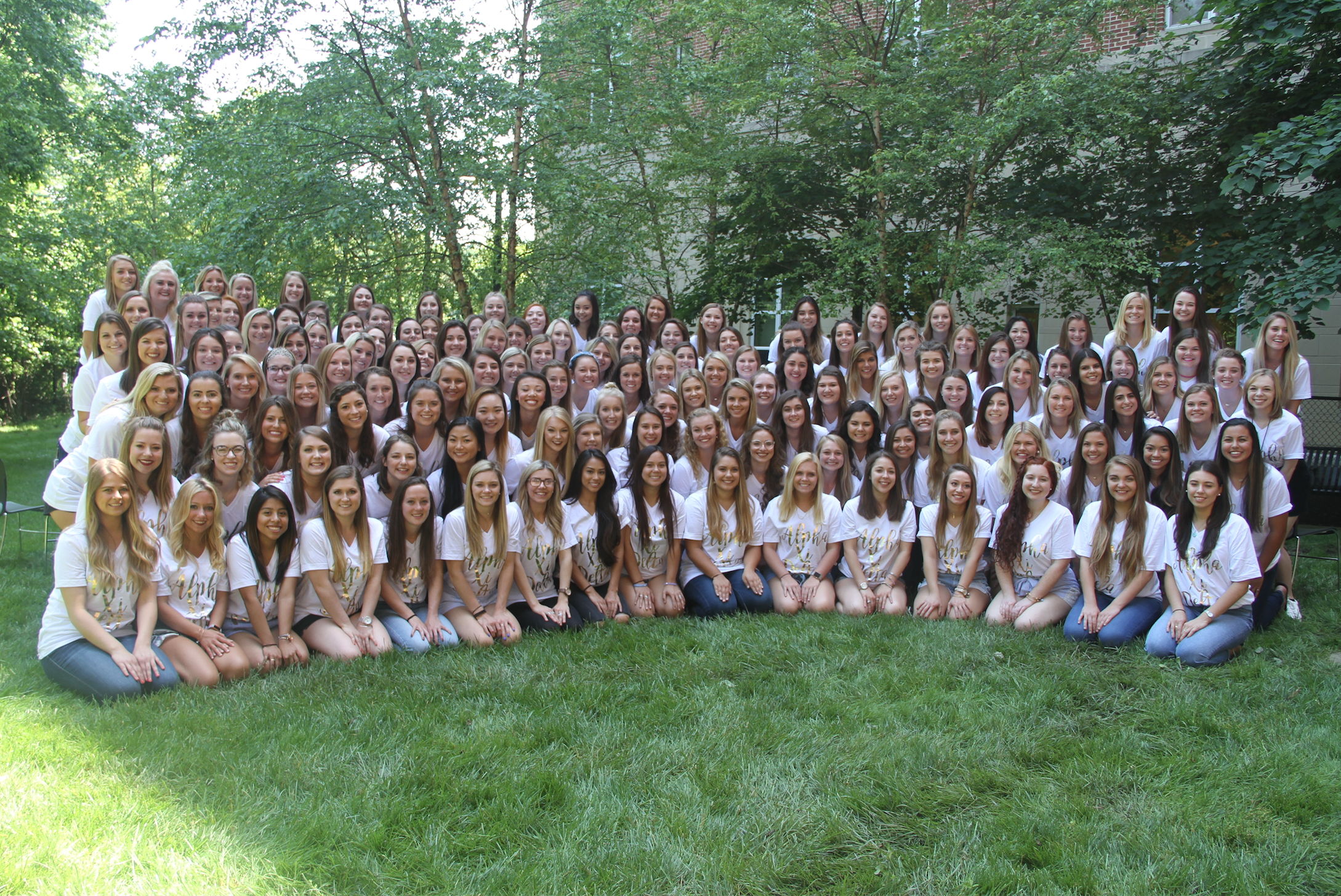 Sisters, get ready to tone your recruitment muscles! The Workout, Alpha Xi Delta's comprehensive recruitment training program, is offering one session this summer.
The Workout will help get your chapter in top condition before you start the recruitment marathon. Together, we will cover activities and exercises that will apply to your recruitment plan, review conversation tactics and give you tools to instill Alpha Xi Delta pride.
The Workout 2018: May 31 - June 3, 2018
Where: The University of Maryland in College Park, MD
Who should attend? All Membership Vice Presidents are required to attend The Workout. A second representative (Recruitment Data Director, Recruitment Events Director, Recruitment 365 Director or COB Director) is highly encouraged to attend. If the MVP is not available to attend, approval is needed to send another representative in her place. Please contact Heather Chibuk, Associate Director of Membership Growth & Marketing, for approval before the registration deadline.
How to register: Registration for The Workout closed on March 31. Please contact Heather Chibuk if you have any questions.
Once you're registered, please complete the summer travel form by May 1.
FREQUENTLY ASKED QUESTIONS
What does the registration fee include and how much does it cost?
Registration is $375 per person to attend The Workout. Your registration fee will include your lodging and meals, beginning with dinner on Thursday evening and ending with brunch on Sunday. Participants will also receive a workbook and some awesome Alpha Xi Delta swag.
Travel arrangements are not included in the cost of registration. Please work with your Finance & Operations Vice President and/or Chapter Advisor to determine if chapter funds can cover your registration and travel expenses to The Workout.

Where am I staying? How do I pick my roommate?

Participants will be staying on campus in a semi-suite style residence hall. You will be assigned suite mates and will meet them upon arrival. Being with new Sisters will help you share ideas and make new connections outside of your own chapter.

What should I wear?
Registrants will receive further information including travel logistics, attire, and other specifics after registration closes for The Workout in your confirmation.
When do I need to arrive to The Workout and when can I depart?
All participants need provide their own transportation* to and from The Workout.
If you are flying, your flight will need to land at Ronald Reagan Washington National Airport (DCA), Washington Dulles International Airport (IAD) or Baltimore Washington International Airport (BWI) by 12:00 p.m. EST on Thursday, May 31, and your flight can depart after 3:00 p.m. EST on Sunday, June 3.
If you are driving, registration for The Workout will open at 12:00 p.m. EST on Thursday, May 31. You should plan to arrive at the University of Maryland no later than 2:00 p.m. EST on Thursday, May 31 and will depart after 12:00 p.m. EST on Sunday, June 3.

*You will also be responsible for ground transportation to and from the airport to campus and specific options will be provided for you in your confirmation information packet.