Find a Licensed Vendor
To find a licensed vendor, just look for the Greek Licensed Product logo in stores, visit shopalphaxidelta.com or download the FindGreek app to see a list of Alpha Xi Delta's licensed vendors.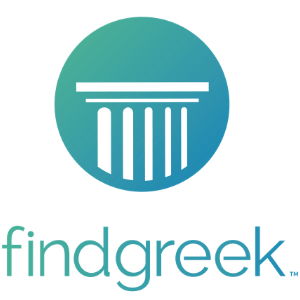 In an effort to promote the Fraternity in a positive light at all times, Alpha Xi Deltas must purchase Greek merchandise only from the approved list of licensed vendors. These vendors pay royalties to Alpha Xi Delta for the opportunity to manufacture products bearing our Trademarks, and this revenue benefits Alpha Xi Delta each year.
Alpha Xi Delta's registered trademarks:

The name "Alpha Xi Delta®"

The Greek letters ΑΞΔ®

The Crest

The Quill badge

BetXi Bear

The phrase "Inspiring Women to Realize Their Potential"

The phrase "Realize Your Potential"

The event title "AmaXIng Challenge"

Alpha Xi Delta and Autism Speaks co-branded logos

AmaXIng Challenge logo

Do I need to be licensed?
A company and/or person manufacturing merchandise bearing Alpha Xi Delta insignia and selling this merchandise for profit does need to become licensed. If you are painting a banner or crafting something for a Sister and do not intend to sell the item, you do not have to be a licensed vendor.
Become a Licensed Vendor
If you are interested in becoming a licensed vendor, contact Affinity Marketing Consultants, Inc. (AMC) at 760.734.6764, or visit the AMC website.
Become an Affinity Partner
Alpha Xi Delta partners with certain companies to provide our members with discounts for various products and services. When members take advantage of these partnerships, Alpha Xi Delta receives a percentage of the sale, and the money goes to fund training and leadership programming for our members.
If you would like to become an Affinity partner, please contact Affinity Consultants.
Advertising Opportunities
Vendors are welcome to advertise in The Quill, our membership magazine. It is published three times per year and has a circulation of more than 85,000 members.
For advertising rates, please email quilleditor@alphaxidelta.org, or click here. The following dates are the deadlines to book advertisements:
Spring issue: Book by January 23
Summer/fall issue: Book by June 1
Winter issue: Book by September 6