Voting is Good for Your Health
Right up there with regular physical activity and eating your veggies, voting and civic engagement can positively impact your health.
The Challenge
Consider the ways you can actively participate in civic engagement activities, such as voting.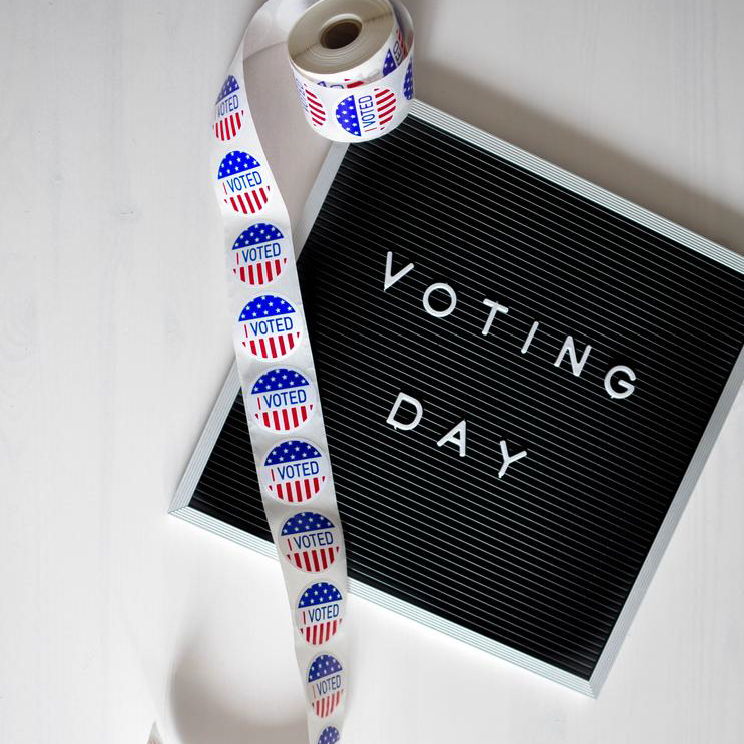 Research supports the relationship between civic engagement and health. Volunteering, activism, group activities and voting are all ways that we can become more connected to our communities while also boosting our own health and wellbeing. Voting can help to strengthen our social ties, is linked with greater overall health and wellbeing, lower stress, and increase life satisfaction. Voting makes us feel connected to our community, and involved in things "bigger" than ourselves. Who could say no to that?
We, Sisters of Alpha Xi Delta, aim to realize our potential through Sisterhood, leadership, knowledge and service to our communities. Volunteering, activism and voting were important during our time as collegial members of Alpha Xi Delta, and can still be part of our lives as alumnae. Consider what civic participation and involvement looks like to you, and how you can further challenge yourself to grow in this area.
Take a look at what is being offered from the Fraternity to encourage voter registration and participation. Consider utilizing the Fraternity's partnership with TurboVote to help you stay on top of all of your non-partisan election needs!
Let's Get Together
Motivate those around you to take an active role through civic engagement, such as voting and volunteering. Write a note to a younger Sister, encouraging her to share her voice through her vote. Check in with a Sister you haven't connected with in a while, and agree to hold each other accountable to voting in the upcoming election.

Resources:

Report Participation
Sisters, we have made it easier for you to document your participation in A Clear Vision of Life: The Wellbeing Program and be entered to win a Challenge incentive. Just fill out the form below!