Staying Mentally and Physically Active After Your "Retirement"
We all go through many life events where you may have to "retire" from something: a daily activity, sport, hobby or even work. And you need to make sure that no matter what it is, you are taking care of your mental and physical health.

The Challenge
Find a new way to stay mentally and/or physically active in retirement.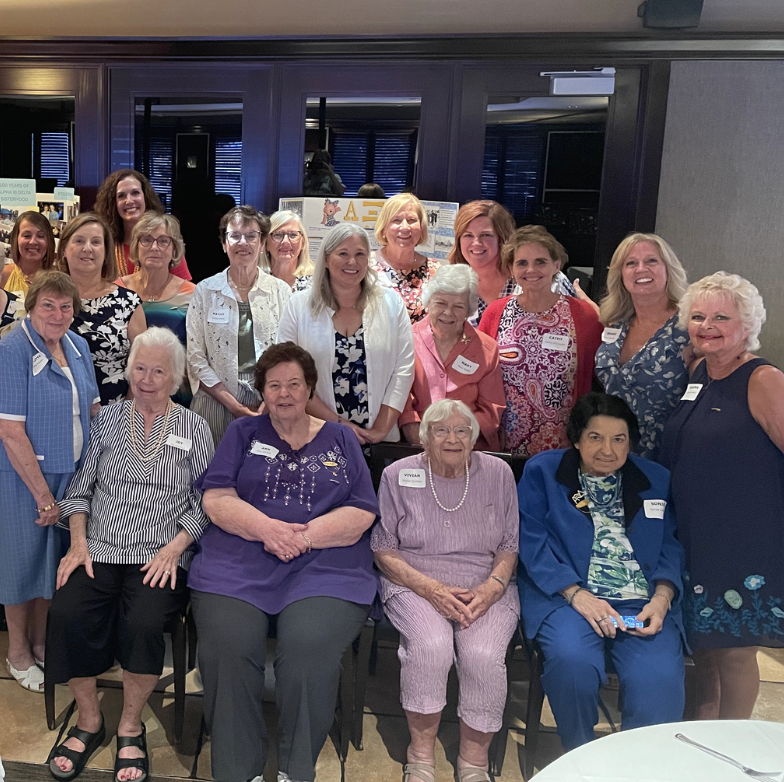 Remember the importance of your mental and physical health at any retirement age or during big life changes. Retirement is not necessarily only for women who are in their golden years. Women of all ages are "Retiring" to try new adventures, to travel, to become parents, or have just decided that they are at a point in their life where they no longer want or need to work. No matter the reason, here are some tips to stay mentally and physically active after you retire.
1. Mental Health Wellness
This is a big change not only for daily activity but could impact you mentally. Humans are naturally social creatures and if you are used to seeing and interacting with people daily, you may start to feel a little down because you aren't having those interactions. This became very prominent during the COVID-19 Pandemic. Remote workers who normally went into offices, or places of work, started to have mild depression due to the lack of human interaction. Once we all learned how to use virtual tools for meetings, depression started to decrease, but many people still wanted real in-person interactions. What do you do to get more in-person interactions when you have decided to move on into retirement and no longer work or maybe even move to a new city? Think about trying to get involved in your community. Or try a new sport, hobby or club. Maybe set a standing lunch date with your Alpha Xi Sisters. You can also become more active with your local alumnae association. Look into volunteering at a local charity, senior citizen home, or food bank.
2. Staying active and physically fit
If you are an athlete that is retiring or maybe have an injury that is forcing you into retirement, what are some options for you? Look into other ways to be physical that are maybe not at the same level before. If you were a professional or semi-professional athlete, have you thought about coaching for your sport instead? Even if it is coaching little league teams for fun, it is keeping you connected to your sport. Becoming an extracurricular coach may even help with some of the physical interaction that we need, in addition to helping you stay active. There are also many club sports for adults that you can get involved with to just have fun! If you have an injury, talk with your doctor or physical therapist, and see what low impact physical activities you can participate in without re-injuring yourself.
3. Personal development.
Take some time to travel if you have the ability. Are there cities, monuments or museums you haven't been able to visit? Check out doing an east coast to west coast road trip. Visit all the National Parks in one year, or all the Major League Baseball Stadiums. Grab your Alpha Xi Delta Sisters and get a plan on the calendar. See who wants to participate with you, then set a date. It doesn't have to be a long trip, but you could do a short weekend at the beach or visit a new city. While you're traveling, what can you do to stay active? Maybe take a walking tour or scope out a hiking trail. Or maybe it's even a walk on the treadmill at the hotel.
No matter what you decide to do after your "retirement", just make sure you remember to take care of yourself. Take pictures, grab dinner or drinks with friends, get involved in your community and continue to stay physical, but most of all, don't forget to enjoy this amazing life that you have been given.
Let's Get Together

Grab a group of Sisters to get lunch or try a new hobby together!
Report Participation
Sisters, we have made it easier for you to document your participation in A Clear Vision of Life: The Wellbeing Program and be entered to win a Challenge incentive. Just fill out the form below!