Get Out There and Try Something New! Or Old, but Again!
In January 2021, I happened to have a lazy Saturday and was just mindlessly scrolling through the TV channels when I saw that the US Figure Skating Championships were on. I ended up watching them the rest of the weekend and it inspired me since I used to figure skate when I was much younger. I decided to see what ice rinks were nearby and if they offered adult skating classes. I truly lucked out as the local rink had adult classes starting the following week. I am the type of person that once I set my mind to something, I need to jump on it as soon as possible or I will end up getting distracted by life, so I emailed their skating director and got on the list to participate.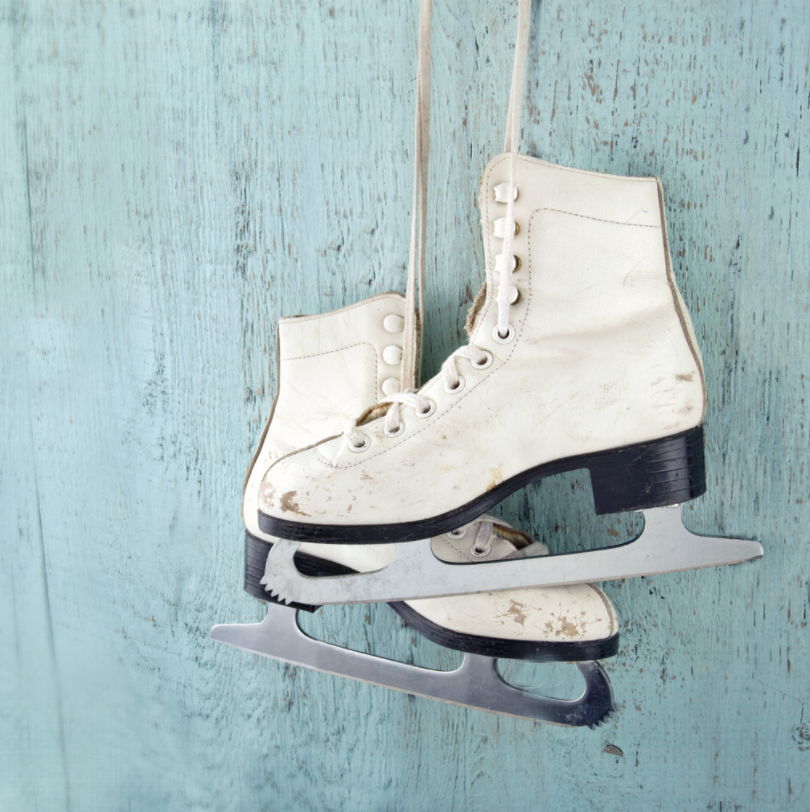 This was entirely outside of my comfort zone. Have I taken classes before? Yes. Do I have my own skates? Yes, but would I be the oldest person? Had I forgotten how to skate entirely? I didn't know anyone at the rink, I had never been there before, and I was doing this on my own without any friends. I had also just moved to a new house in the middle of a pandemic and didn't really know anyone locally. I decided that I would go though and if I was horrible or hated the experience, then it was only one class. It had been over a decade since I last was on the ice and I wasn't sure how much muscle memory I would have left. At the very least I would prove to myself that I did something on my own for me and no one else.
---
The Challenge:
Is there something that you have been wanting to try or get back to? Do it! Maybe join a community soccer league. Or take an art class. Learn how to cook or bake. Take a wine tasting class. Try scuba diving. There are so many different activities out there for you to try or start again. Even though 2022 is just a few weeks away you don't have to wait for the new year to start; jump in now and see where this new adventure will take you!
Guess what. My muscle memory returned for the most part. I couldn't find my old skates, which probably needed sharpening anyway, so I was stuck with the rental skates. It took a few minutes to get used to them, but then I was getting back into a groove. I got my balance back, too! I wasn't the oldest in the class, but it didn't matter because everyone was very friendly and at different stages of their skating journey.
In early November I competed in my first figure skating competition in about 16 years. I had three different programs and placed first in each for the adult age group. I was thrilled! My goal for the competition was to just not fall, and I ended up winning first place!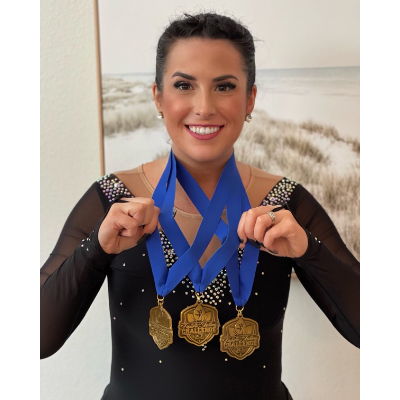 I am not going to lie, there were days it was very hard, and I was exhausted and I didn't want to get up to go to practice. And days that I fell every practice or couldn't get my spin just right. But I pushed on and I am so glad that I did. My body is not what it was many years ago (I learned that pretty quickly). I had some bumps and bruises that took longer to heal than before. I know I am healthier mentally because I have an outlet to express my emotions and physically because of the work I put into my lessons. One of the best aspects about this journey has been the encouragement from all the women around me. Everyone on the ice has shared how they are so inspired that I decided to get back to skating, all of my Zeta Xi Chapter Sisters (Auburn University) cheered me on throughout the process, along with my friends and family. A couple of them have even taken their own leaps of faith to either try something new or get back into a sport they used to play.
Report Participation
Sisters, we have made it easier for you to document your participation in A Clear Vision of Life: The Wellbeing Program and be entered to win a Challenge incentive. Just fill out the form below!