Hygiene Hacks for Better Self-Care
This challenge is all about how to use hygiene hacks for better self-care and stay fresh from morning to night. Learn a few quick ways to stay fresh and feel your best for the whole day.

The Challenge
Commit to taking better care of yourself through physical self-care. If you take some of these hygiene hacks and apply them to your daily and weekly routine, you will see a difference in your mood, productivity, and self-confidence!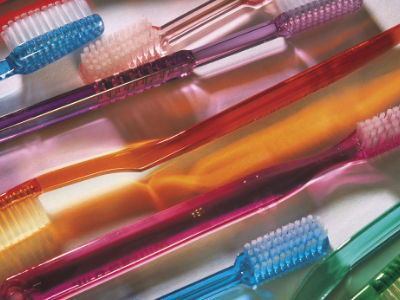 Begin with realizing that this is not a list of do's and don'ts. Learning ways to better care for yourself is always a plus and to keep fresh all day is a huge benefit! These simple hygiene hacks will assist you in starting your day off right and keep you feeling your best the whole day through!
1. Start your day off with a glass of lukewarm water and lemon first thing to instantly hydrate and help detoxify your body. This helps to get your day started off in a great way.
2. When showering, do not forget to wash behind your ears. This helps to remove dirt and sweat deposits from the glands that secrete oil behind your ears. The oil and sebum secretions can cause odor, so take that washcloth with a little soap and scrub, scrub, scrub!
3. Brushing your teeth is next! You need to invest in a good tongue scraper to eliminate bad odors caused by bacteria, debris, and dead cells left behind by a toothbrush. Use a tongue scraper daily after brushing your teeth to remove the white stuff that you see, keep your breath smelling fresh, improve your taste in food as well as boost your immunity.
4. Speaking of oral health, it is a great idea to carry floss in your purse or have at work for that quick fix when you have food stuck in your teeth after your mid-morning snack or lunch. This will ensure that you have fresh breath throughout the day.
5. Do you need an afternoon refresher when your deodorant is giving out? Keep hand sanitizer on hand to freshen up. The alcohol will kill the odor causing bacteria and dry your armpits fast leaving no stains on clothing.
6. After a long day at work, you need some time to relax and have some "me time". Soak your feet in warm black tea or a baking soda and lemon mixture to kill bacteria and remove any odors. This is helpful to do right before you sleep to ensure your feet do not stink at night while you sleep.
7. For your weekly care, do not use fabric softener on your pillowcases and change them every 2-3 days. Did you know using fabric softener on your pillowcases can leave behind residue? It could clog your face pores, worsen your acne and increase breakouts. Pillowcases collect oil, dirt, and sweat, so changing them every 2-3 days will help keep your skin from unnecessarily breaking out.
Report Participation
Sisters, we have made it easier for you to document your participation in A Clear Vision of Life: The Wellbeing Program and be entered to win a Challenge incentive. Just fill out the form below!