Body Language Awareness During Difficult Conversations
Body language can express subtle feelings that even words cannot articulate - what are you saying with your body language during times of difficult conversation or disagreement?
The Challenge
Review the content, and resolve to practice better awareness and control of your body language during times of difficult conversation and disagreement.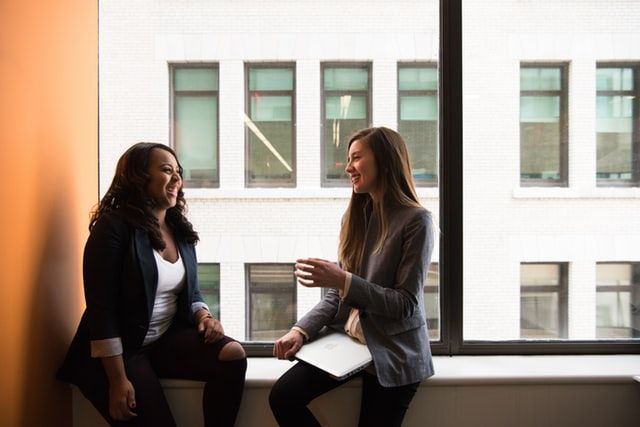 We've all been there: part of a conversation that makes us uncomfortable or upset because of differing viewpoints and ideas expressed. When conversation shifts and thoughts and beliefs shared are far from our own, it can be difficult to separate your emotions from the discussion. With the introduction of personal emotion comes the expression of body language, and we cannot always allow our body language to dominate or take away from the conversation.
Radio host John Moe once issued a challenge to his listeners, "You can learn a lot more from listening than you can from talking. Find someone with whom you don't agree in the slightest and ask them to explain themselves at length. Then take a seat, shut your mouth, and don't argue back. It's physically impossible to listen with your mouth open."
Imagine being able to discuss politics, and then leaving the conversation with a better understanding of the other person's viewpoints - it's a beautiful thing! With this being an election year for our country, this challenge is timely and necessary. We want our Alpha Xi alumnae to be able to have meaningful conversations with others, even if their beliefs and viewpoints are different than our own.
For this challenge, consider your body language when taking part in a tough conversation - what are you saying? Are your arms crossed and eyes rolling? What are you saying through your facial expressions? Do you have furrowed brows, a scrunched face and slumped posture? Are you biting your lip, clenching your jaw, or tapping your fingers? Is your face buried in your phone, or are you looking off into the distance?
Lastly, please note: It is impossible to effectively hear the other viewpoint(s) when you are not actively engaged. Thinking about your own response and/or projecting negative body language does not help with actually listening to the other person. Instead, practice active listening: bring yourself to the present, look at the speaker, and focus on what they are saying. Then, take stock of your facial expressions and posture. Maintain an awareness of your own emotions, and recognize the nonverbal communication of others. And walk out of these conversations confident that you have grown in courage, graciousness and peace.
Your wellbeing should be put at the forefront of any relationship you're a part of. If a person you're speaking to wants to negate your rights or makes you feel unsafe, then you can, and should, remove yourself from the situation.
Report Participation
Sisters, we have made it easier for you to document your participation in A Clear Vision of Life: The Wellbeing Program and be entered to win a Challenge incentive. Just fill out the form below!