Spark Happiness into your Life
Do you want to spark a little more happiness into your life? Here's a quick way to do so in just one week!
The Challenge
Complete the 7-Days of Happiness Challenge. Keep track of and notice how it affects your physical and mental wellbeing. We bet it will create a positive impact for you!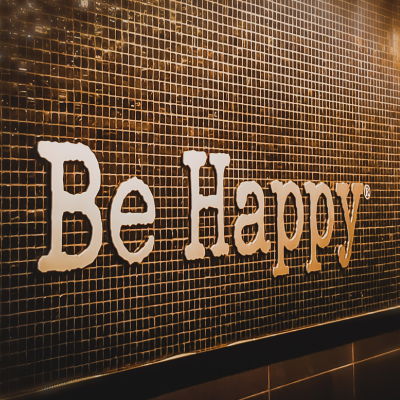 Maybe it is just me, but this time of year, right before summer starts, I notice that I am in a bit of a slump. The weather alternates between rainy, colder days to semi-warm to hot days which I think causes some confusion in our bodies – is it finally going to be sunny summer? Nope, cold front tomorrow! I personally am ready for summer to get here and stay!
One way we can start to get our minds summer ready and get us out of a slump is to try The New York Times "7-Days of Happiness Challenge." Here's a quick summary of the article and ways you can spark happiness into your life!
Day 1: Take Stock of Your Relationships
Relationships are about quality and not quantity. It is never too late to try and strengthen or repair any relationships you have. Even if you are introverted, there are different ways you connect that don't require you to leave your comfort zone.
Day 2: The Secret Power of an 8-Minute Phone Call
Is there a Sister who you would like to connect with again or maybe you just haven't had time to connect recently? Contact them and ask to set up an 8-minute phone call. You will be surprised at how rejuvenated you will feel afterwards! P.S. This may even help make your relationship stronger like in Day 1's Challenge.
Day 3: Small Talk Has Big Benefits
Is there a neighbor or co-worker who you see everyday but haven't connected with before? Or maybe you ride the train with the same people every day. Take a leap of faith and give them a quick "Hi, how are you doing?" or maybe compliment their outfit, or ask a question about the book you see them reading. You never know how these little moments just might improve your day.
Day 4: Why You Should Write a 'Living Eulogy' Essentially, tell someone how much they mean to you. How have they impacted your life in a positive way? Maybe it is an Alpha Xi Sister who has always been there for you. Or a co-worker who is now a friend who you would never have met if you did not work together. Take the time to write it down and send it to them. Not only will you brighten their day, but it will also make you feel good, too.
Day 5: The Importance of Work Friends
This challenge is my favorite. I LOVE my work friends and would not be able to make it through the work week without them. In fact, I already have the 8-Minute Phone Call Challenge from Day 2 with one of them on a weekly basis. But think about who else you can connect with at work? It is similar to the Day 3 challenge, except you can take it to another level to get to know someone better. Invite them out for drinks, or if a group is going to lunch together, see if they want to go too. Think about a couple ways you can help build your work friendships.
Day 6: Don't Cancel Those Plans
I know this can be a tough one, but it has merit. Every now and then we get into these slumps where we just want to sit on the couch and do nothing. I get it, I do. However, humans are naturally social creatures, and we need those interactions with people. Instead of canceling plans because it's easier to sit home, keep the plans and go out with your friends or Sisters. You will feel better afterwards, even if you stay for just a short period of time. And you may even surprise yourself by staying longer than you anticipated!
Day 7: Keep Happiness Challenge Going All Year!
Set some happiness goals for the year. Maybe you have a reoccurring 8-Minute phone call with your chapter Sister once a month. Or you set a standing lunch for your work friends every Wednesday. How can you keep the challenge going to help you stay happy throughout the year?
Let's Get Together

Do the challenge with an Alpha Xi Sister or a group!
Tools Needed
A phone, calendar, address book, and the 7-Day Challenge article

Resource:

Report Participation
Sisters, we have made it easier for you to document your participation in A Clear Vision of Life: The Wellbeing Program and be entered to win a Challenge incentive. Just fill out the form below!