4 Things You Didn't Know About Gut Health
The health of your gut determines the health of you. Learn more about gut health, and some practical steps you can take to improve your gut health today.
The Challenge
Gut health is something we are hearing about more and more, but what is it exactly? Your "gut" refers to your gastrointestinal tract, more commonly referred to as your digestive tract. According to Johns Hopkins gastroenterologist Gerard Mullin, M.D., "when gut health is good, you're less likely to experience damaging inflammation and lapses in immunity" ("Your Digestive System," n.d.).
For this physical wellbeing challenge, we want to encourage our Sisters to take gut health into their own hands! Learn more about why gut health is so important, and the practical changes you can make now to improve your overall health for years to come.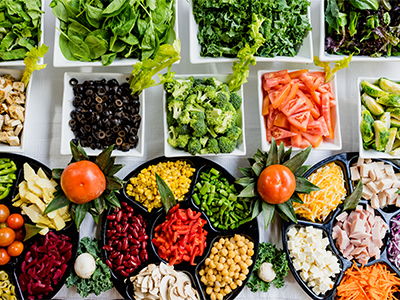 We reached out to Alpha Xi Delta alumna Dani Williamson, Western Kentucky University '86, nurse practitioner and owner of Integrative Family Medicine (Franklin, TN), to share her experience and expertise on gut health and wellness. Here are four things we learned about gut health:
1. Dani shared that up to 80% of our immune system is in our gut. Common symptoms - including heartburn, headaches, gas, bloating, diarrhea, joint pain, nausea, constipation - could be pointing toward a gut issue. If you are experiencing these issues and have not yet considered that it could be related to your gut health, maybe now is a good time to bring this up to your healthcare provider.
2. Your diet is integral to your health; garbage in equals garbage out. When Dani is meeting with her patients, she shares her personal experience dealing with IBS, and how she was able to heal her body and shake the disorder through the power of her diet and the use of integrative medicine. Dani believes that an intentional diet is key, and that what we put on our plates (and in our bodies) can be a powerful tool toward healing.
3. Low grade inflammation is at the root of chronic disease, and this inflammation often starts in the gut. Dani shared that gluten, dairy, soy, corn, sugar, eggs and peanuts are the top seven inflammatory foods we are eating as Americans. (Who knew?!) These foods create low grade systemic inflammation that leads to a lifetime of health issues for many people.
4. According to Dani, up to 90% of all serotonin in the body is in the gut. When the gut is inflamed, so are symptoms of anxiety, depression, bipolar disorder, ADD, ADHD, OCD, etc. When you heal the gut, you can also begin to heal another organ: the brain.
Practical ways to begin improving your gut health:
Ensure you're getting enough sleep.
Discuss the option of taking a probiotic with your healthcare provider,
Avoid taking antibiotics unnecessarily.
If you are experiencing common symptoms of a gut issue, talk with your healthcare provider about your current diet and lifestyle to evaluate whether a gut issue is at the root of your problem.
Meet with a dietician to discuss some easy and affordable ways to introduce more fresh foods into your diet. Tip: check your health insurance plan to see if diet and lifestyle phone consultations are included - it likely is!
Dani believes that the body is designed to heal itself, but we have to first give it what it needs.
To learn more about Dani's passion for health and wellness, join her Facebook group at Inside Out~Healing From Within at https://www.facebook.com/groups/insideouthealing/. Join her email list for her weekly newsletter and be the first to know when her new book comes out in summer 2020!
You should consult a healthcare provider before making any changes regarding your physical or mental health. The ideas expressed in this challenge are to get you thinking, and are not medical advice.
Tools Needed
None!
Get Together
1. Connect with a Sister and share one thing you will commit to doing to improve your gut health today. Is it more sleep? Is it incorporating a more balanced diet rich in fruits and vegetables? Is it cutting out those top seven inflammatory foods?
2. Join Dani's Facebook Group at Inside Out~Healing From Within, and let her know that you're an Alpha Xi Sister stopping to learn more on gut health!
Resources
About the author
A graduate of Vanderbilt University School of Nursing Nurse Midwifery and Family Nurse Practitioner program. Dani incorporates the art of medicine by balancing traditional and integrative therapies. Dani encourages her patients to step out of the realm of "normal" and reach "optimal" health.
Dani was diagnosed with Irritable Bowel Syndrome in 1985. She struggled with chronic itch of her arms and legs for several years, diagnosed with lupus in her early 30's and then not surprisingly prescribed psych medications to manage her emotions. Not once, was she ever told "your diet controls your pain" or asked, "what are your eating" by the 10 specialists she saw over 24 years. She continued eating a Standard American Diet as her symptoms progressed, and prescriptions to treat the symptoms of her conditions did as well. It wasn't until she began practicing Integrative Medicine in her first job after graduating nurse practitioner school that she was educated on the importance of healing the gut. Her story of healing is an inspiration and source of hope to her patients.
Click here to learn more about Dani.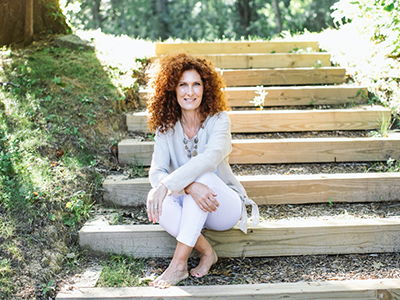 Find her on social media at:

Report Participation
Sisters, we have made it easier for you to document your participation in A Clear Vision of Life: The Wellbeing Program and be entered to win a Challenge incentive. Just fill out the form below!