Planning to Leave the Workplace: How Will You Maintain Your Social Connections?
The Challenge:
Choosing to retire, or to leave the workplace to be a stay-at-home parent or for some other reason, is an important and personal decision that requires some planning. One thing to consider beyond whether you're financially ready is how you'll maintain the social relationships that come with the workplace. Who will you surround yourself with? What will those relationships look like? Read through this challenge for tips on how you can avoid feeling lonely or isolated during retirement.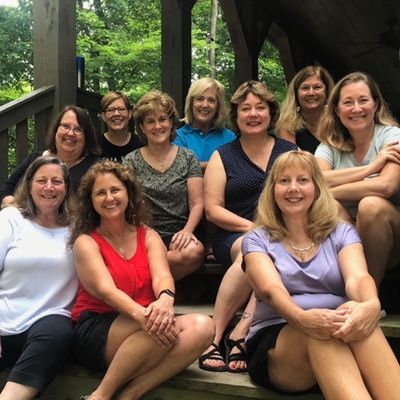 When you leave the workforce, you'll have extra time on your hands. You will also lose the opportunity to socialize while on the job. Here are some tips to help you plan for a healthy social life after you leave the workplace:
Expand Your Social Network before Retirement.
Having a social network in place before retirement makes it easier to socialize after you lose your daily work connections. Take stock of the relationships currently in your life: if you find most of the people you socialize with are colleagues or clients, start expanding your social circle now. Consider developing a friendship with your neighbors or strengthening your relationship with your spouse, children (or grandchildren), and other family members.
Volunteer.
Volunteering can help you make new social connections while filling your time and fulfilling your sense of purpose. Try working at a local soup kitchen one day a week, or volunteering to tutor children after school. Your church may also offer volunteer opportunities, such as a chance to go on a mission trip.
Join an Organization.
Consider joining a local civic organization that offers opportunities to socialize. Is there a sports club you could join, such as tennis or golf? If you don't already play a sport, try taking some lessons! For the musically inclined, is there a local band or thespian group you could get involved with? And don't forget about your local Alpha Xi Delta alumnae association! The connection you have with your Sisters will be there throughout every season of your life.
Go Back to School.
Consider taking a class or two at the local community college. You could make new connections while learning a language or trying your hand at pottery. Have you always dreamed of writing that novel? A creative writing class could provide the opportunity to join a writing community and foster new connections.
Additional Resources
Read through the articles below for additional tips on staying social during retirement:
4 ways to keep work friends after leaving a job
Social Connections in Retirement
Did you struggle with maintaining social relationships after retirement or leaving the workforce? Tell us what you did to overcome that when reporting your participation in this challenge!

Report Participation
Document your participation in A Clear Vision of Life: The Wellbeing Program and be entered to win a Challenge incentive! Just fill out the form below to share that you completed this challenge!