Being S.M.A.R.T. and Being Social
Through the chaos that life delivers, it's really easy to fall off the social wagon. However, it's easy to get back on track by creating SMART goals for your social life this year. Really consider what you love to do and what it will take to get back into it as a hobby. Setting goals will allow you to hold yourself accountable for your social life and well-being. This isn't your family member telling you "you should get out more often". Instead, it's coming from you! Challenging yourself allows you to be more motivated and happy with the activities you're participating in.

The Challenge
Set one SMART goal towards your social life this year and find a way to document your activities to look back on.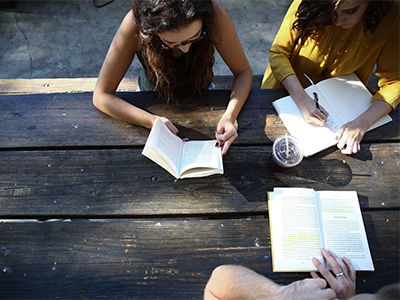 SMART is an acronym for the 5 elements of specific, measurable, achievable, relevant, and time-based goals. When setting these goals, think of how you can get out of the house more often (there's no max - it's your goal). Here's an example of a social SMART goal:
Specific: I will make an effort to have social interaction once a week.
Measurable: I will document my outings with a quick selfie.
Achievable: I will do this by joining a book club because I love reading.
Relevant: I will participate in book club outings and chats as much as I can and attend all meetings.
Timely: I will accomplish increased social interaction within the next 30 days.
Studies have proven that humans are naturally social beings. Whether you are extroverted, introverted, or an omnivert, we all crave some type of social interaction. With making a plan and taking ownership over your social wellbeing, you're the one in control! Pick something you've let slip off the radar, something you've always wanted to try, or something that is truly challenging. You've got this!
Report Participation
Document your participation in A Clear Vision of Life: The Wellbeing Program and be entered to win a Challenge incentive! Just fill out the form below to share that you completed this challenge!