5 Social Things As We Start to Re-acclimate
*COVID guidelines look different across the country right now. We encourage you to continue following national, state, and local guidelines.

Reentering the world after the past year has been a slow process that people are still getting the hang of. How do you return to the things you did pre-2020 (hugging, holding babies, concerts or food festivals)? There is no definite answer except to do what makes you feel comfortable and do it at your own pace. We're all in this together, and coming out of what we've known for almost two-years will be a little awkward. To help you and others ease back into the world, use these five ideas to guide you.

The Challenge
Complete one social thing listed in the content, and pass on the gesture to another person who may be questioning how to navigate a new, post-2020 landscape.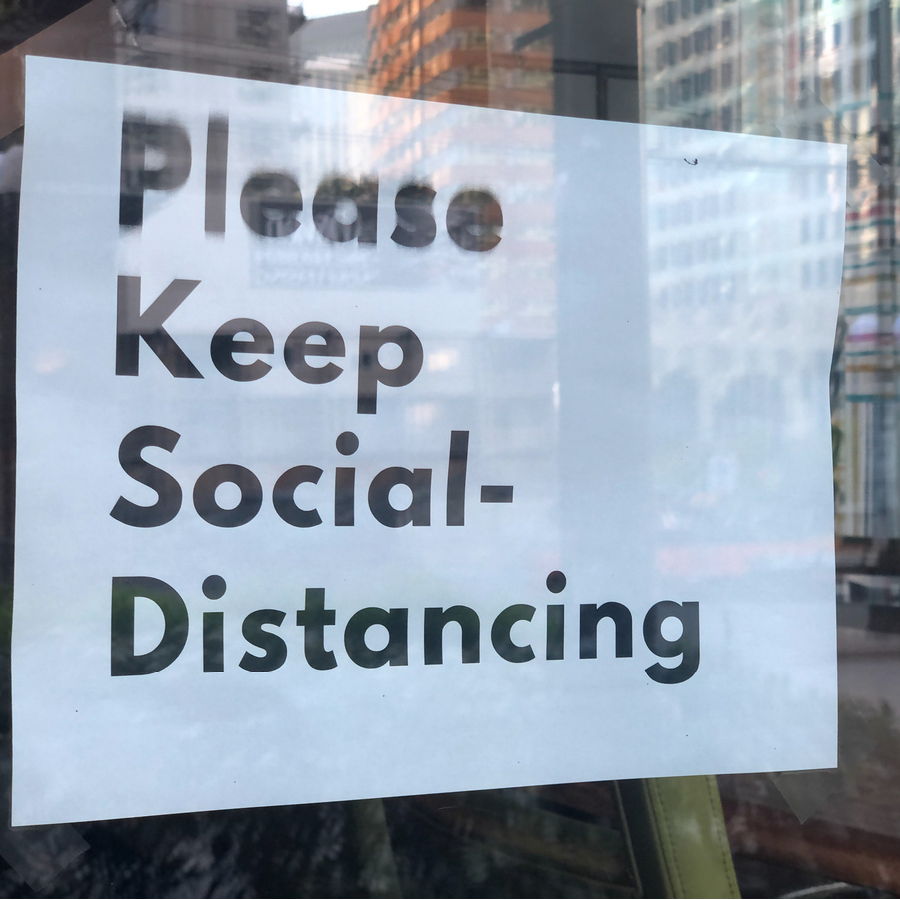 Tip More
The service industry was the largest section of the workforce affected by the pandemic. During the height of the pandemic, the service industry made up 16.7% of those who were unemployed.
Some businesses are easing back into normalcy, while others are not yet. The next time you go out, think about the service workers or mom-and-pop restaurants and how we can do our part to keep them open.
A tip is often expected--especially in restaurants. Giving a little extra can help support small business' staff and be a gift to their spirit! Take it a step further and leave a review after your experience to help increase their visibility!
Extra Patience
As we ease back into our own personal form of normalcy, it's important to be patient with others. What you define as normal won't be what others define as normal - and that's okay.
Respect others' wishes, such as keeping six feet apart, washing your hands/sanitizing when you enter someone's home, changing your outer layer of clothing before interacting with those who are immunocompromised, and more.
A simple act of mindfulness can go a long way and make someone's day. It's one less thing they have to ask you to do or worry about themselves while they're finding their new path.
Boundaries
Boundaries are such a great thing to learn in life. Keep this mindset! It's okay to say "no" to an event because you're not comfortable attending, or to still wear a mask wherever you go. Know and own your boundaries--only you know what you are comfortable with and why.
Just as it is important for you to ask others for patience and to respect your wishes, so too should you be patient with others.
Being mindful
We have all lost things during this pandemic--some replaceable, and others irreplaceable. You don't know what others have lost unless you ask - and you don't need to.
Being mindful of the language you use when talking about the pandemic, especially when going back into social situations, is key. Sharing political, personal, or religious beliefs can be tricky as it relates to the pandemic. Know your audience.
In order to move forward, we all must have empathy for those who are still grieving, and support those close to us. Regardless of our beliefs, we are all human and can have compassion for those around us.
Public Outings/Sharing food
Are you used to potlucks, barbecues, or sharing appetizers with friends and family during Sunday brunch? Maybe now, you or someone you know isn't okay with sharing that delicious french artichoke dip or letting others "taste" their beverage. To avoid this, ask before assuming or before trying others' food.
Tools Needed
Empathy, boundaries, and willingness to try.

Let's Get Together
If comfortable, chat with other Sisters about how they're jumping back into the swing of things at work, with family, or socially.

Resources
8 Occupations Hit Hardest by the Pandemic in 2020
Report Participation
Document your participation in A Clear Vision of Life: The Wellbeing Program and be entered to win a Challenge incentive! Just fill out the form below to share that you completed this challenge!