Woman of Distinction 2023 Award Winners
Alpha Xi Delta is proud to announce Maxine Burton, Georgia '71, and Anne Stone, Virginia '87, are recipients of Alpha Xi Delta's Woman of Distinction Award. This distinction goes to alumnae members who provide outstanding service to their communities, attain eminent achievement within their profession and are widely recognized within their field. Below is a video played during the Celebration of Sisterhood event at Alpha Xi Delta's 55th National Convention.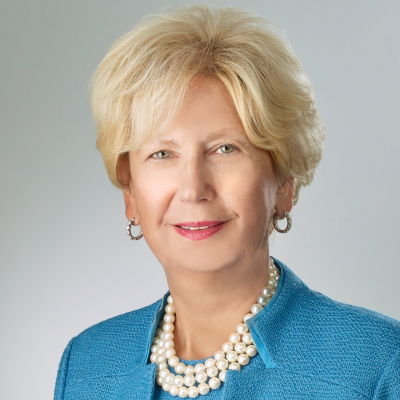 Maxine Burton
Maxine Burton earned a Bachelor of Science in Education in 1972 from the University of Georgia, where she joined the Gamma Upsilon Chapter of Alpha Xi Delta. She then went on to earn a Master of Education from the university in 1978, and later continued her education at Harvard Business School, taking executive courses in 1998 and 2001. After serving as an elementary school teacher for several years, Maxine felt a desire to be an entrepreneur and create a business with purpose. In 1982, she founded Flowers, Inc. Balloons® in Bogart, Georgia. Her concept of turning a balloon into a floating greeting card for floral arrangements proved innovative. Following humble beginnings, the company went from a few employees to hundreds within five years. Maxine continues to directly oversee product creation, selection, and purchasing, leading the design process with a steadfast vision. The company, now known as burton + BURTON®, is the world's largest distributor of balloons and coordinating gift products with additional locations in Atlanta and Dallas. In the company's early years, Maxine established Ballooniversity®, an educational event for the balloon and floral industries.
For more than a decade, Maxine has been inspirational in proclaiming Balloon Month in the state of Georgia to raise awareness of the joy of balloons and spotlight the economic impact of the industry worldwide. Along the way, Maxine has demonstrated passion for giving back to the community through various charitable and philanthropic initiatives. After falling into disrepair, the Burton 4-H Center on the Georgia coast is now fully operational and serves thousands of children annually. Maxine's desire to provide education and support for future generations led her to create Weaving Hope, a charity in Rwanda that has provided opportunities for local women and built two schools for children.
Maxine was the first woman to receive the Spirit of Georgia Award, recognizing entrepreneurial achievements. She was also named the prestigious Ernst & Young Entrepreneur of the Year® award and received the Alan J. McDonald International Entrepreneur Award. She even has a flower named after her.
Over the course of Maxine's career, she has received various appointments to Georgia state boards by four elected governors. Her beloved mother, Emma Lou Hubbard, was by her side from the start, and today her daughter, Rachael Burton Dillon, serves as Chief Executive Officer. Maxine is proud the company is nationally certified as a woman-owned, operated, and controlled business. One of Maxine's many points of pride is in elevating the careers of women in the workplace. burton + BURTON® provides a very generous childcare benefit for the purpose of allowing mothers to clear a hurdle that might prevent entry into the workforce. Maxine's family has always played an important role in the company. In addition to her daughter, Maxine's husband Bob is the Chief Operating Officer, and their son, Michael, serves as Vice President. After assembling a dedicated and passionate team, Maxine has burton +BURTON® positioned to remain the leader in the balloon and gift industry for years to come.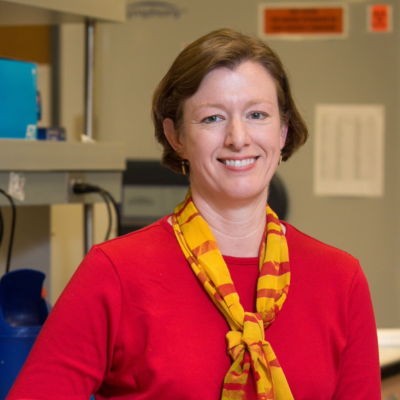 Anne Stone
Anne graduated from the University of Virginia with a Bachelor of Arts degree in Archaeology and Biology in 1989. It was here at the University of Virginia where she joined the Zeta Psi Chapter of Alpha Xi Delta. She then went on to Penn State University, obtaining her master's degree in 1992 and her Ph.D. in Anthropology in 1996. During her graduate study, she received a Fulbright scholarship to study at the Ludwig Maximillian University in Munich, Germany. After completing her Ph.D., she received a National Institutes of Health NRSA Post-doctoral fellowship to study at the University of Arizona. Anne has served on the faculty at the University of New Mexico and Arizona State University. Currently at Arizona State, she is a member of the Center for Bioarchaeological Research, the Center for Evolution and Medicine, and the Institute of Human Origins. Anne was elected fellow of the American Association for the Advancement of Science in 2011 and to the National Academy of Sciences, USA in 2016. In 2021, she was awarded a John Simon Guggenheim Memorial fellowship. She currently serves on the scientific executive committee of The Leakey Foundation, the advisory board for the Center of Excellence for Australian Biodiversity and Heritage and the Max Planck Institute for Evolutionary Anthropology in Germany. She is also an associate editor for Philosophical Transactions of the Royal Society.
Anne oversees research in the Stone Lab at Arizona State University which focuses on three main themes. These themes are Native American population history, the evolutionary history of the Great Apes, and the understanding the co-evolutionary history of mycobacteria. Anne's work has contributed greatly to understanding how infectious diseases such as tuberculosis have evolved over time. She has used ancient DNA to understand the evolutionary history of Mycobacterium tuberculosis, the pathogen which causes tuberculosis. In 2014, Anne co-led a study which found that prehistoric Native American people were infected by a strain of M. tuberculosis transmitted by pinnipeds, such as seals, sometime between 1,000 and 3,000 years ago. This surprising discovery was reported in the journal Nature and indicated that prehistoric Native Americans were infected by an animal strain of M. tuberculosis that rarely infects people today and which was later replaced by strains brought over by Europeans after the Age of Discovery.
Anne's work on tuberculosis allows us to understand the patterns of mutation responsible for allowing the bacterium to adapt to different hosts, which can provide insight into future drug design. This finding opened up the possibility of using dental calculus as a source for studying ancient biomolecules from the host. In 2018, Anne led a study describing how strains of Mycobacterium leprae, the pathogen that causes leprosy, can be passed from humans to nonhuman primates and vice versa. Additionally, Anne has worked on the L-gulonolactone oxidase gene, which is associated with the production of Vitamin C in primates. At some stage in the evolution of primates, L-gulonolactone oxidase became inactive, and Stone's research has tried to understand how and why this happened. Anne has also developed new techniques that allow her to extract DNA from degraded or burnt bones, which could allow the identification of victims of forest fires.