Foundation's Director of Development Retires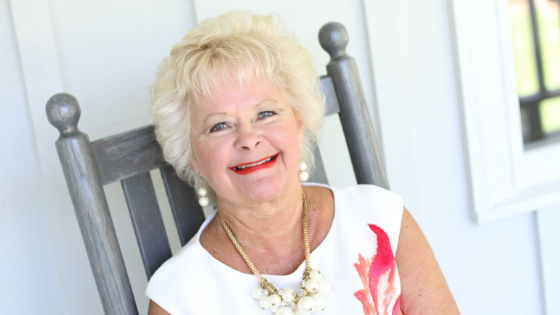 After 34 years with Fraternity Headquarters staff, Kendra Lewis, Purdue '68, has retired.
Chances are if you've attended an Alpha Xi Delta event, visited Fraternity Headquarters or ever been involved with the Fraternity as a volunteer, you've crossed paths with Kendra Lewis. On November 23, 2018 she is officially retiring from Alpha Xi Delta staff.
"As I think back to the beginning, things were very different at FHQ in 1984," said Kendra. "We used a mimeograph machine to prepare mailings to chapters, associations and volunteers. We received carbon copies of volunteer reports. There were no computers so an outside vendor maintained our database and sent us computer printouts of membership twice a year. As the saying goes, we have come a long way!"
Kendra is probably our most knowledgeable FHQ tour guide and most definitely Alpha Xi Delta's biggest cheerleader (when she's not cheering for the Purdue Boilermakers!). Throughout her 34-year career at Alpha Xi Delta, she has worked with 11 National Presidents, 12 Foundation Chairs, 5 Executive Directors and countless bold and talented staff and volunteers with a common goal to ensure the Fraternity fulfills her vision to inspire women to realize their potential. Kendra's passion lies in charitable giving, and she has fueled that passion since 1995 as the Director of Development for the Alpha Xi Delta Foundation.
"I believe giving is a joyful experience. And it is surely joyful to see the benefits of our charitable giving - young women growing in confidence and ability through the Fraternity's best in class programming; young women able to stay in school through a scholarship; young women increasing understanding of Autism Speaks," she said. "These are the opportunities our Foundation makes possible. I am especially thrilled by the generosity of Alpha Xi Delta members and friends to ensure the success of our historic $1.25 Million comprehensive campaign to invest in Alpha Xi Delta's next 125 years."
In her retirement, Kendra is excited to embrace the quiet mornings with a cup of coffee and a good book and to help her daughter, Missy, plan her wedding. Her thoughtfulness and drive to give back will continue through volunteer work in the Indianapolis community for a variety of events and organizations.
When looking back on her career at Alpha Xi Delta, Kendra had this to say, "This is a big year for Alpha Xi Delta celebrating 125 years and for me as I celebrate the milestone of 50 years of membership. Alpha Xi Delta has meant more in my life than I ever could have imagined at Purdue University back in 1968! I've made friends for life; had opportunities to lead and follow; and worked with so many dedicated staff and volunteers to ensure our dear Alpha Xi Delta Fraternity is strong today and tomorrow."