Inspire Lite: Crossroads Individual Program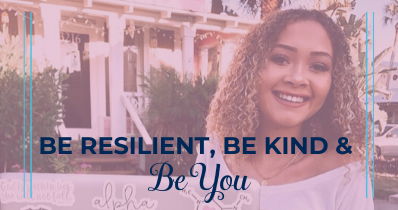 Be Resilient, Be Kind, & Be You Program
When thinking about your summer experience or entering the workforce these days may feel surreal.
Joelle Fundaro Randall, Western Michigan University '06, works at the University Career Center at the University of Michigan- Ann Arbor and has highlighted a few ideas, resources, and mindsets you can adopt and utilize to overcome these challenging times. Resiliency, Sisters! We know you can do this because you each have talents that inspire others.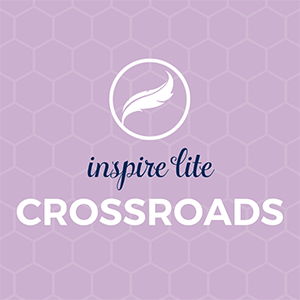 Honoring Who You Are: Strengths and Our Sisterhood
As Alpha Xi Deltas we commit ourselves to realizing our potential. We owe it to ourselves to use tools and resources to help us capitalize on what makes us uniquely amaXIng!
CliftonStrengths™ allows Sisters to develop skills and goals by focusing on maximizing their strengths rather than their weaknesses. The program helps Alpha Xi Delta members discover and develop their greatest talents and use those talents to improve grades and learning. Ultimately, CliftonStrengths™ helps Sisters learn what they do best and build their lives on those talents.
CliftonStrengths™ is a personal inventory that will help you uncover the innate talents within you. Developed by the Gallup organization, after completing the 20-minute assessment* you will receive your top 5 talent themes (often referred to as strengths).
What you do with this information once you have it is up to you. Sisters who are trained as Certified Strengths Coaches or have received extensive training from Alpha Xi Delta, have volunteered their time and are excited for the opportunity to have a one-on-one virtual coaching session to help you better understand and apply your strengths. Fill out the form below if you'd like us to connect you!
If you've taken the CliftonStrengths (formerly StrengthsQuest) assessment previously, this is still an opportunity available to you as a Sister!

*There is a cost associated with taking the assessment. If you would like to take the assessment but it is cost-prohibitive, please email Megan Foster at mfoster@alphaxidelta.org to discuss options.
---
New Program Coming Soon!
We will be releasing new programs, so please continue to check back to see new releases. Here is what's coming next:
The 19th Amendment: Why 100 Years Matter!