I had always wanted a sister, and my wish was truly granted when I pledged the Theta Chapter of Αlpha Xi Delta at the University of Wisconsin in Madison, WI in 1966. As many others have indicated, it was a changing point in my life, and I would later be introduced to my husband by a Sister as I in turn introduced her to hers, and we have stayed in touch through the years. My husband and I were married on June 8, 1968, and we look forward to celebrating our 50th this year with our children and their families, and I would never have been a mother of three or grandma of six without Alpha Xi!
While an Alpha Xi in Madison, one of my favorite memories of Greek life and Alpha Xi took place at Homecoming. As a pledge my Sophomore year, I attended "Yell Like Hell," a Wisconsin tradition where a sorority and a fraternity teamed up to cheer on the Badgers in front of the Student Union to compete for best cheer/spirit. I was extremely surprised to find my photo on the front page of the Wisconsin State Journal the next day (on the shoulder of one of the fraternity members).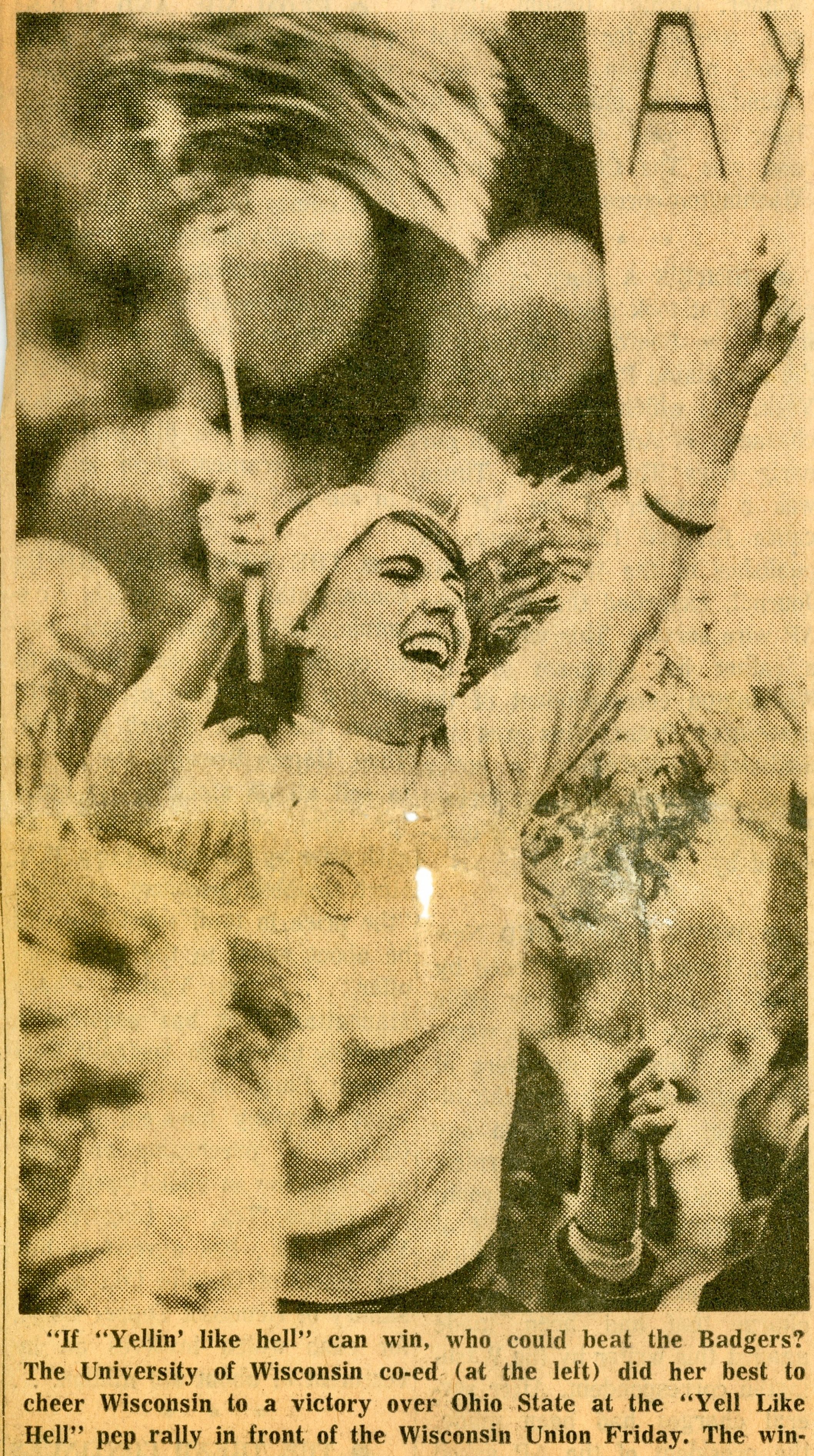 Then my Junior year as an active, I was chosen by our chapter to be the cheerleader for Alpha Xi, and cheered on the front wall of the Union along with a member of our fraternity partner. Again, I discovered myself on the front page of the Wisconsin State Journal. It was a super fun tradition and is a special memory of participating with my Sisters, and although the newspaper has turned yellow, the memory is still fresh as ever and as good as gold!

Two years ago I was elated when I was contacted by another Theta Sister—and former roommate—who had joined the Chicago North Shore Alumnae group; we had both been initiated 50 years ago and she saw my name on the list from national along with hers to receive the Order of the Rose. I accepted the Chicago North Shore invitation and attended the ceremony, and I have enjoyed rekindling the feelings and bond of Sisterhood with this wonderful group of Sisters.
Written by Dian Perkins, '66 Wisconsin-Madison