All About Pikes Place Market
We asked, and you voted! We are excited to share more information about Pike Place Market, one of the amazing local spots to check out while visiting Seattle for our National Convention this July.
With more than a century of history, Pike Place Market is a special and historical community within the heart of Seattle's downtown. This public farmers market happens to be one of the oldest and most popular farmers markets in the world and welcomes over 10 million visitors per year! Pikes Place Market is a vibrant neighborhood made up of hundreds of farmers, over 500 restaurants and shops and plenty of photo opportunities. With so many sights and sounds, there is no wrong way to experience this market!
We have curated some of the must-see spots inside Pike Place Market below:
Pike Place Market Sign
This landmark dates back to 1927 as one of the first neon signs on the West Coast. The best shot of the Market's sign can be taken from a block east on Pike Street with views of Puget Sound and Bainbridge Island!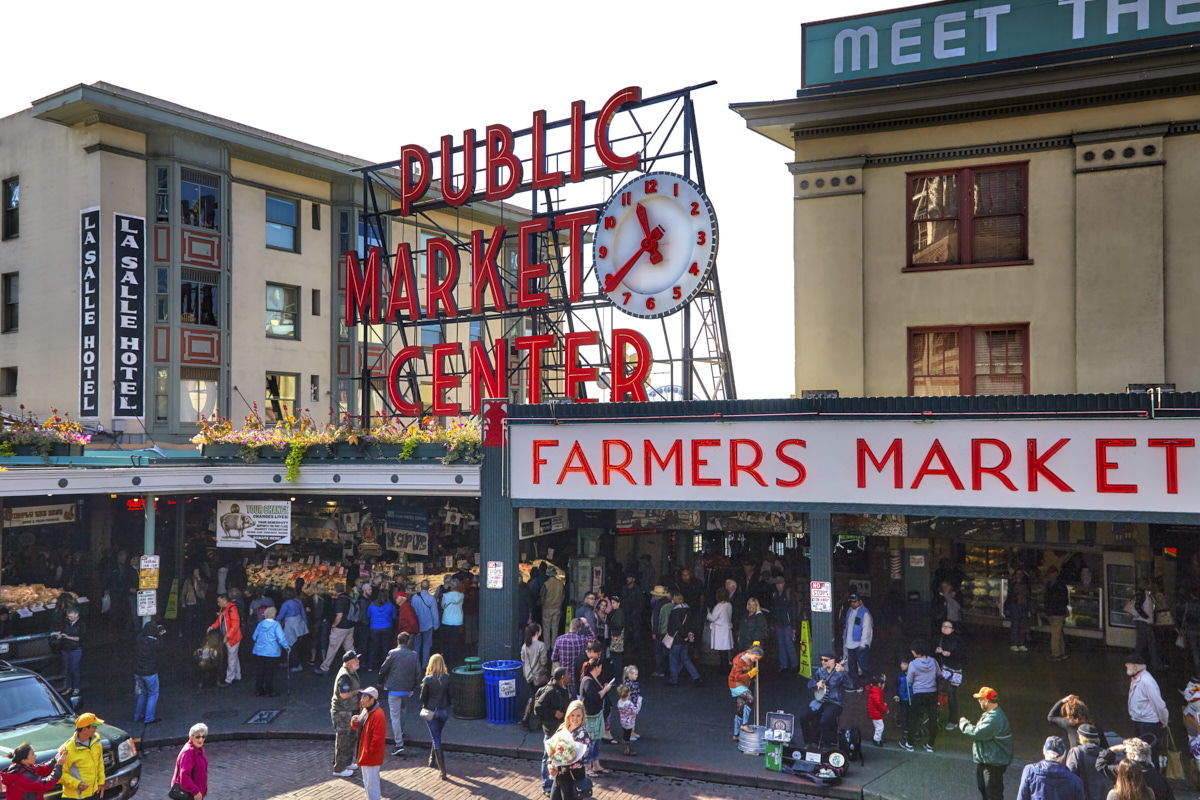 Rachel the Piggy Bank
The unofficial mascot of Pike Place Market, Rachel is a 550-pound bronze pig located just below the Market's iconic neon sign! Rachel has raised over $200,000 and counting for The Market Foundation since 1986. Locals say that if you give her snout a rub you are sure to have good luck!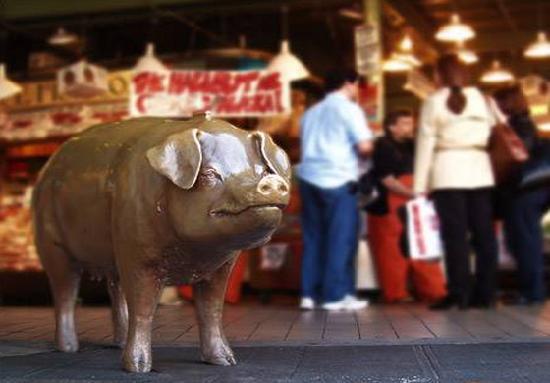 Secret Garden
For a gorgeous photo opportunity, be sure to visit the Pike Place Urban Garden on the the rooftop of the LaSalle Building. Grab lunch at the Market and take it up to the garden, where you can take in views of the water and the towering Seattle Great Wheel. Produce grown here is donated to the Pike Market Senior Center and Food Bank.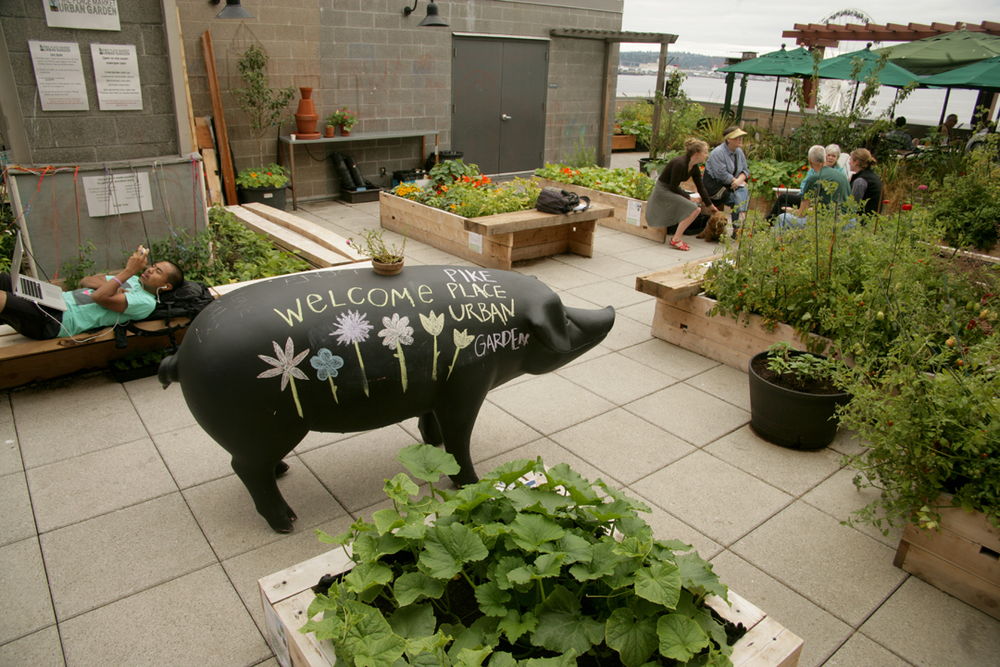 Gum Wall
The "Instagram famous" Markey Theatre Gum Wall is located in Post Alley underneath the iconic previously mentioned Park Place Market sign. This wall is sure to brighten up your Instagram feed- just don't get too close!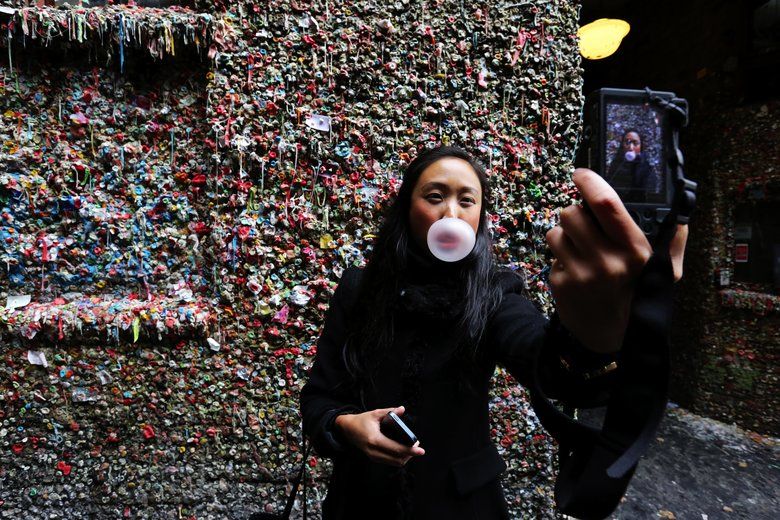 Pikes Place MarketFront

Opened following the 2017 expansion, the MarketFront is a dynamic public plaza with views of Elliot Bay and West Seattle. The MarketFront is the perfect place to grab an iconic Seattle coffee and watch the sunset!