I've been fortunate to experience so many exciting and wonderful memories in Alpha Xi Delta, but one of the best and most rewarding has been my role as the Chapter Development Specialist for our Iota Upsilon Chapter at Southern Illinois University Edwardsville.
Alpha Xi Delta holds a special place in the hearts for all of us and one of the best ways to give back for all that we have received is to volunteer. We're lucky to have collegiate women who are bright, funny, gracious and always make life interesting!
I'm lucky to have worked with these women for the past five years – watching them grow from colony members, to holding an officer position for the first time (and seeing the growth they make in the course of a year), graduating and now volunteering for organization that means so much to them. From the chapter winning awards from the Fraternity, including a Quackenbush recipient, and winning multiple awards from the University - all of the tireless hours, Google Docs, emails, texts, etc. have made volunteer life worth it!
Volunteering has given me the opportunity to give back to the Fraternity, but truth be told, these women have given me so much and for that, I'm forever grateful.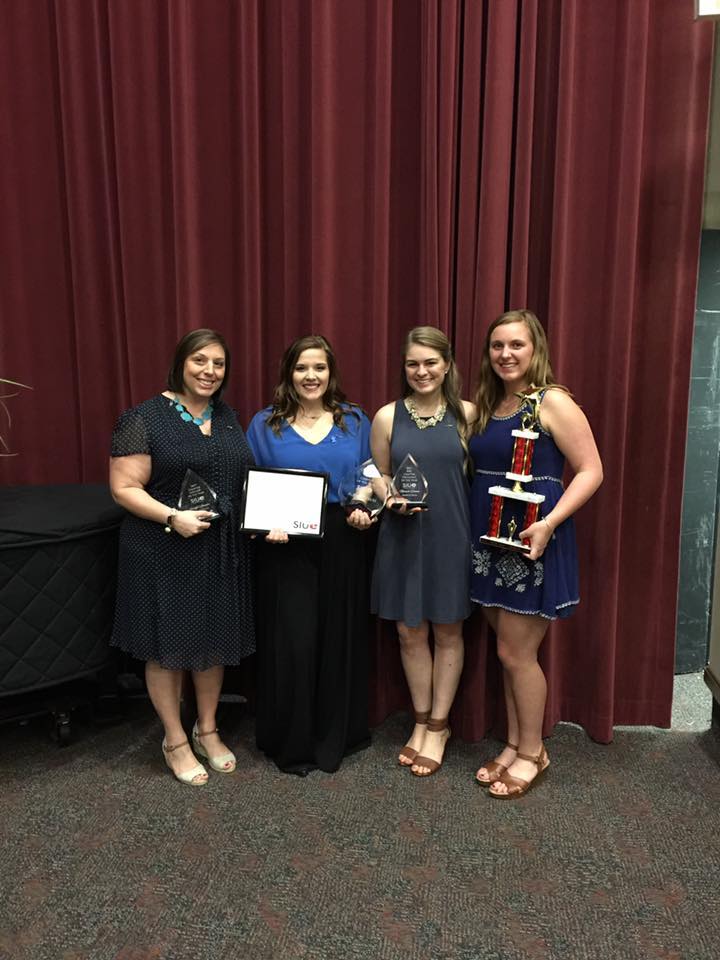 The above photo if from the 2017 SIUE Fraternity & Sorority Life Awards. The chapter received the following awards: Greek Week Winner, Hannah Osman (President of the year), Jen Gianino (Advisor of the Year) and they also received Chapter of the Year for the 2nd year in a row!
- Submitted by Jennifer Gianino, Southeast Missouri '94