6 Ideas For A Totally Rocking Galentine's Day
Valentine's Day will be coming up on Thursday, the 14th. We celebrate love and all things surrounding it, but what about our gals? Our BFFs of course. In the famous words of Samantha Jones from "Sex in the City", "Maybe our girlfriends are our soulmates and guys are just people to have fun with."
Galentine's Day, a play on Valentine's Day, has becoming increasing popular for celebrating the power of female friendship is usually celebrated 13th of February. Whether it is the 13th, 14th or something this week, here are some tips on how to celebrate with your best gal pals:
1. Movie Night: (at home or at the movies): Going to the movies or having a Netflix binger is a great way to have some fun. Whether you cry or laugh, you share the movie with your squad.
2. Spa Day: Mani/pedis are always a great idea. A spa will offer a great daytime event to pamper you and your friends. Make it extra special by opting for a stone massage or even a facial!
3. Galentine's Themed Party: Whether at home or going out with friends, celebrating our friendships is never out of style. Several stores sell Galentine's Day and girl-focused décor and party decorations that can take your gathering to the next level.
4. Paint Night: If you and your gals love to be creative, going to a paint night is an awesome way to show off your skills and you can leave with a piece of artwork that will be a lasting memory of the fun night you had together with your best friends.
5. Gal's Only Brunch: You can host it at home or check out a new spot everyone has been dying to try. If you're at home, try having pink waffles with mini heart toppings!
6. Baking Party: Make a playlist of your squad's favorite songs and bake cookies, cupcakes or brownies. You can even check out if a local bakery offers group baking lessons or cake decorating classes.
Empowering women to realize their potential is the motto of Alpha Xi Delta. Empower your friends by showing them how much they mean to you this Galentine's Day.
XOXI,
Sydney Anazco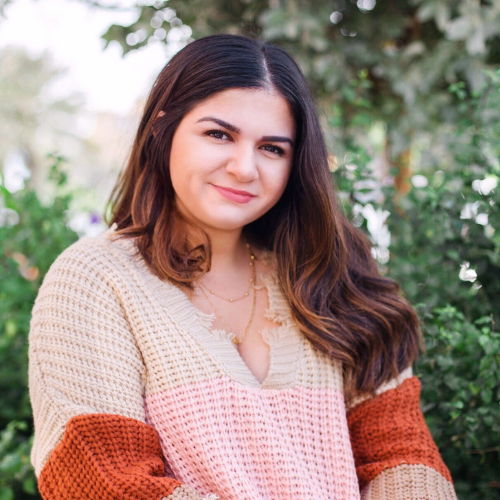 About the author:
Sydney Anazco joined Theta Xi Chapter at Florida International University (FIU) in 2013. She holds a BA from FIU. She currently works in the areas of Development and Alumni Relations for St. Brendan High School. She is excited to contribute to Alpha Xi Delta's blog and share her thoughts, tips, and tricks.