Episode 5: Service to Others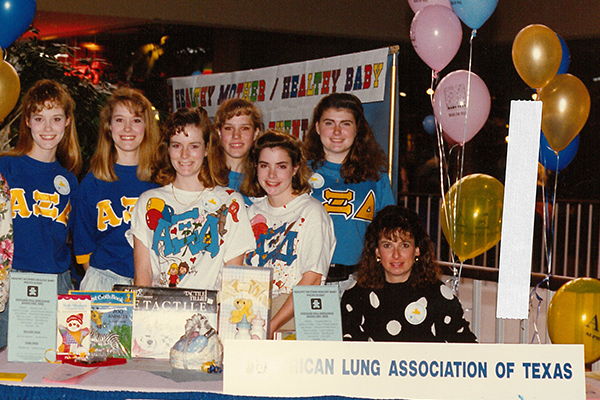 In this fifth episode of our 125th podcast, we're discussing all things related to the history of our philanthropic focuses. Why did we choose to focus our philanthropic efforts towards Autism Speaks? What's next for that partnership? Why did Alpha Xi Delta decide to focus on service? We're discussing the answers to these questions and more on episode 5. To listen to the podcast, click the play button below!
SHOW NOTES
To view a timeline of our philanthropic partnerships, click here.

Want to know more about Letters of Love? Click here and mark your calendar for November 1 for its kick-off!
As for the reigning chapter for the Letters of Love competition, Zeta Xi Chapter at Auburn University raised more than $60,000 last year!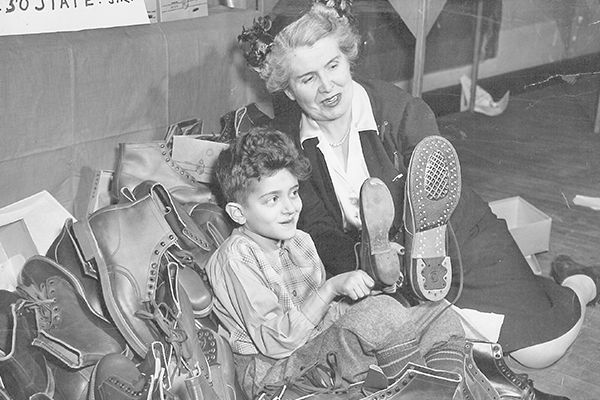 1946: Alpha Xi Delta's first shipment of shoes to Noordwyk is examined by Mary Kinnavey of Sigma Chapter at the University of Iowa. She was a chairman of the special 946-47 committee on emergency relief to the Netherlands.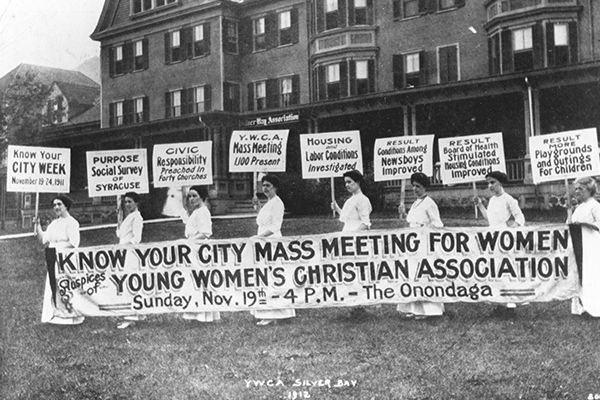 1912: Women sharing an upcoming meeting for the Young Women's Christian Association (YWCA) in 1912. In 1915, all active members were required to participate in at least two university activities and recommended one of them as the YWCA.
GUEST STAR
As National Philanthropy Director, Sue Mamber works with the Philanthropy Team to provide guidance to our chapters as they support the mission of Autism Speaks. Sue has served as a volunteer for more than 20 years, including service as a National Vice President from 2007-2011. She lead the committee tasked with searching for a new philanthropic focus that ultimately resulted in our partnership with Autism Speaks.
Left to Right: Sue Mamber, National Philanthropy Director, Lindsay Eichelman, Director of Events and Administration (and podcast co-host!) and Brooke Brooke Zelnik, Philanthropy Territory Director - West, during this past summer's Summer Immersion Experience.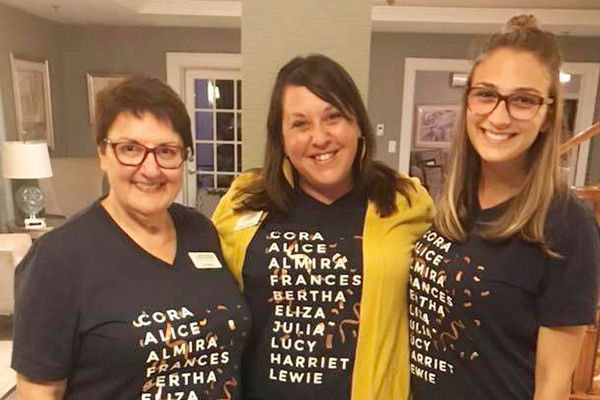 SHARE YOUR STORY
At the end of each podcast, we're sharing stories submitted to Sisters in honor of our 125th anniversary.
Why stories? Alpha Xi Delta would not be the bold, inspiring organization it is today without our Sisters who have shaped our dear Fraternity into a home for more than 175,000 women. Every member is a unique piece that collectively makes up the history of Alpha Xi Delta. To celebrate our 125 years of history, Alpha Xi Delta wants to share the stories of our members, our history.
This episode's story was submitted by Beth English, Valdosta State '74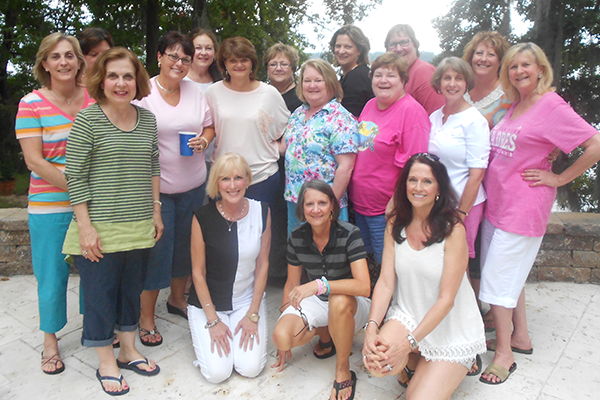 I pledged Alpha Xi as a Junior transfer student to Valdosta State. During rush, I felt most comfortable with the Alpha Xi Sisters as they seemed the most genuine. Our pledge class was the largest and there were so many wonderful women, many who became life-long friends. I was elected President of our chapter in 1974-75 and served as Membership Chairman while in graduate school at VSC. Attending National Convention in Chicago was a true adventure for me as I had only flown two other times in my life. It helped me see the tremendous impact of our Sisterhood.
In the summer of 1995, I served as an intern at Pittman Hall Home for Girls-our national philanthropy at the time. The home was located outside of Albany, New York, and cared for girls who were juvenile delinquent, but mostly mentally ill. It was a growing experience for me. There were four interns, and I remain in touch with one of my Sisters to this day. My roommate and Alpha Xi Sister was a bridesmaid in my wedding and I in hers. Our bond of friendship remains strong and we can pick up where we left off on any given day.
Ten years ago, one of our Sisters called me with a reunion idea. We hosted our first Alpha Xi reunion at Lake Blackshear in Georgia and our numbers have grown each year. Our Alpha Xi Sisterhood transcends time, distance and life changes. We are closer now than ever and continue to share the joys and sorrows that life brings. I am thankful for the experience of being a part of this wonderful organization, but most importantly for the precious, lifelong friendships.

To submit your own story, click here. You may be featured on an upcoming episode!