What to Pack for National Convention
Since many Sisters are first time Convention attendees, we want you to be comfortable and understand the attire for each event. We want everyone to feel confident and able to express your personal style, but to be mindful of the event tone. Packing for Alpha Xi Delta's 55th National Convention? For the most part, you'll wear business/Quill attire at Convention. There are also special occasions during Convention that call for dressier attire, like the Rose Banquet. Don't forget your Quill badge!
Business/Quill attire
We will wear primarily business/Quill attire during the day. Think business meetings rather than a sundress you might wear to a picnic. Denim, crop tops, shorts, rompers and/or clothing with revealing cutouts are not acceptable as business attire.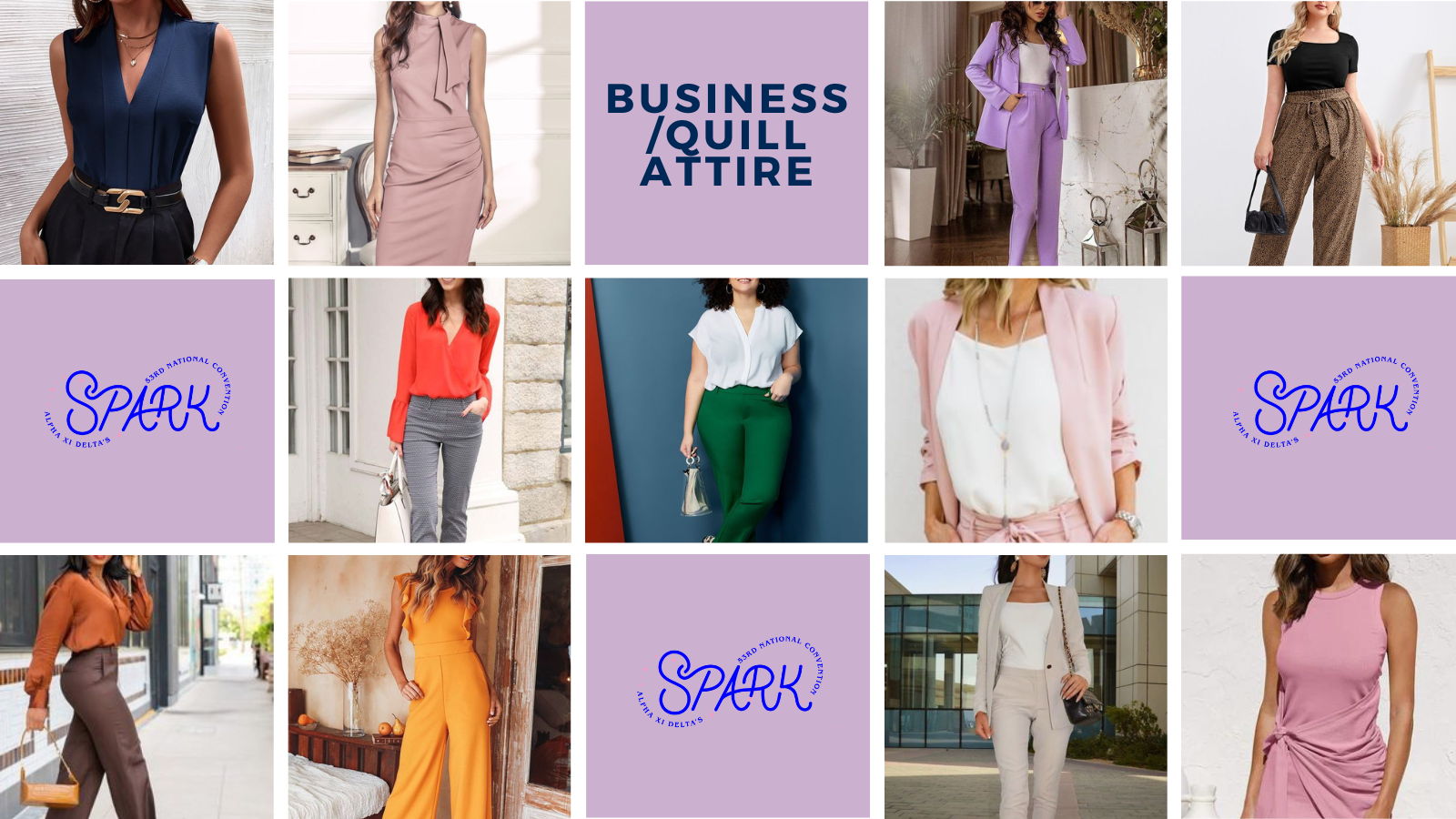 Initiation
Alpha Xi Delta no longer requires Sisters to wear white for the Initiation Ceremony. We ask that you wear any shade of blue to the Initiation Ceremony at Convention, but ultimately, you can wear any color that makes you feel your best - just make sure it's Quill attire!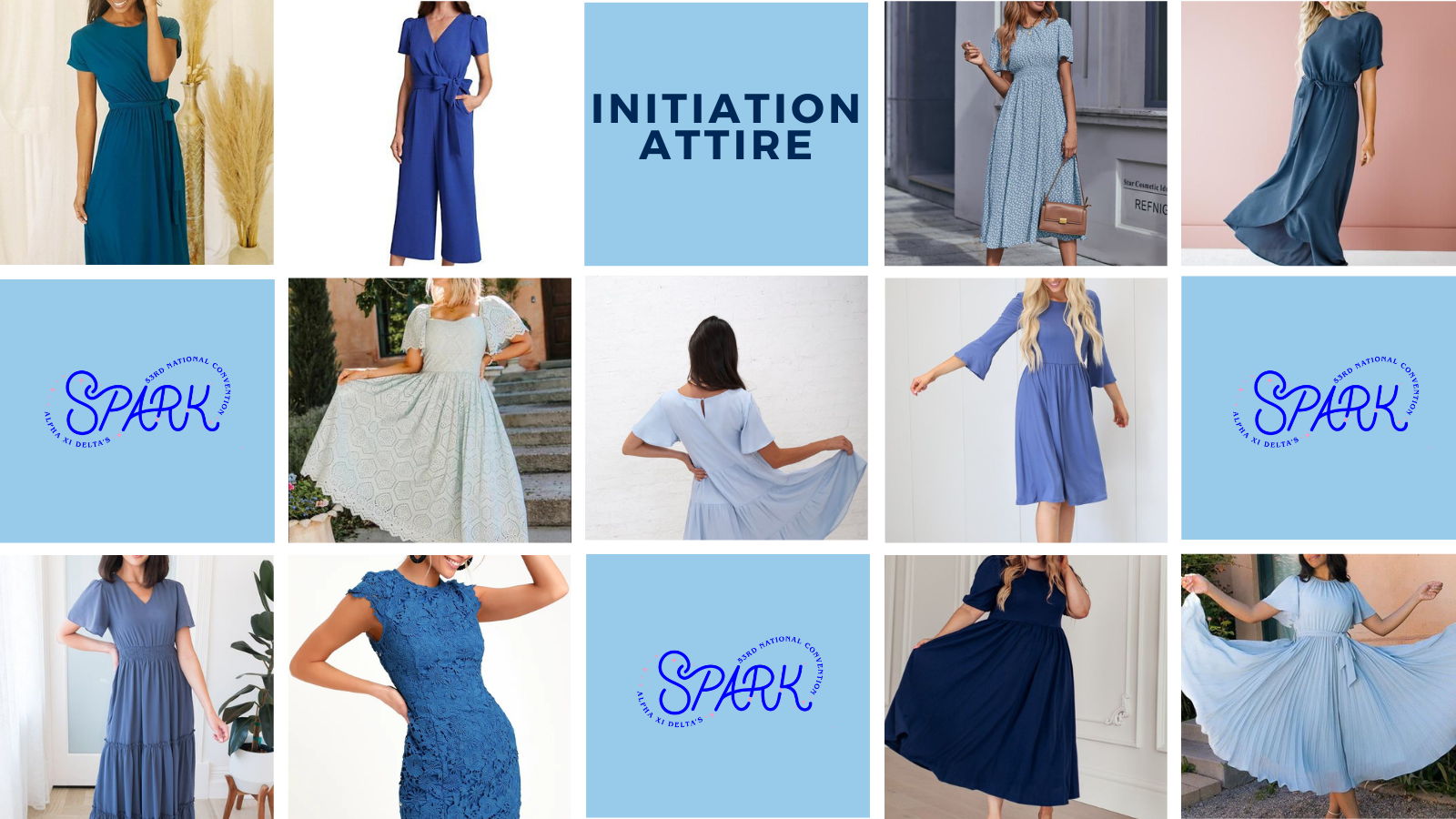 Celebration of Sisterhood
This is a fun event where we ask attendees to dress in navy blue, light blue or gold. You can go all out double blue and gold, or just pick one color! Attire is business/Quill.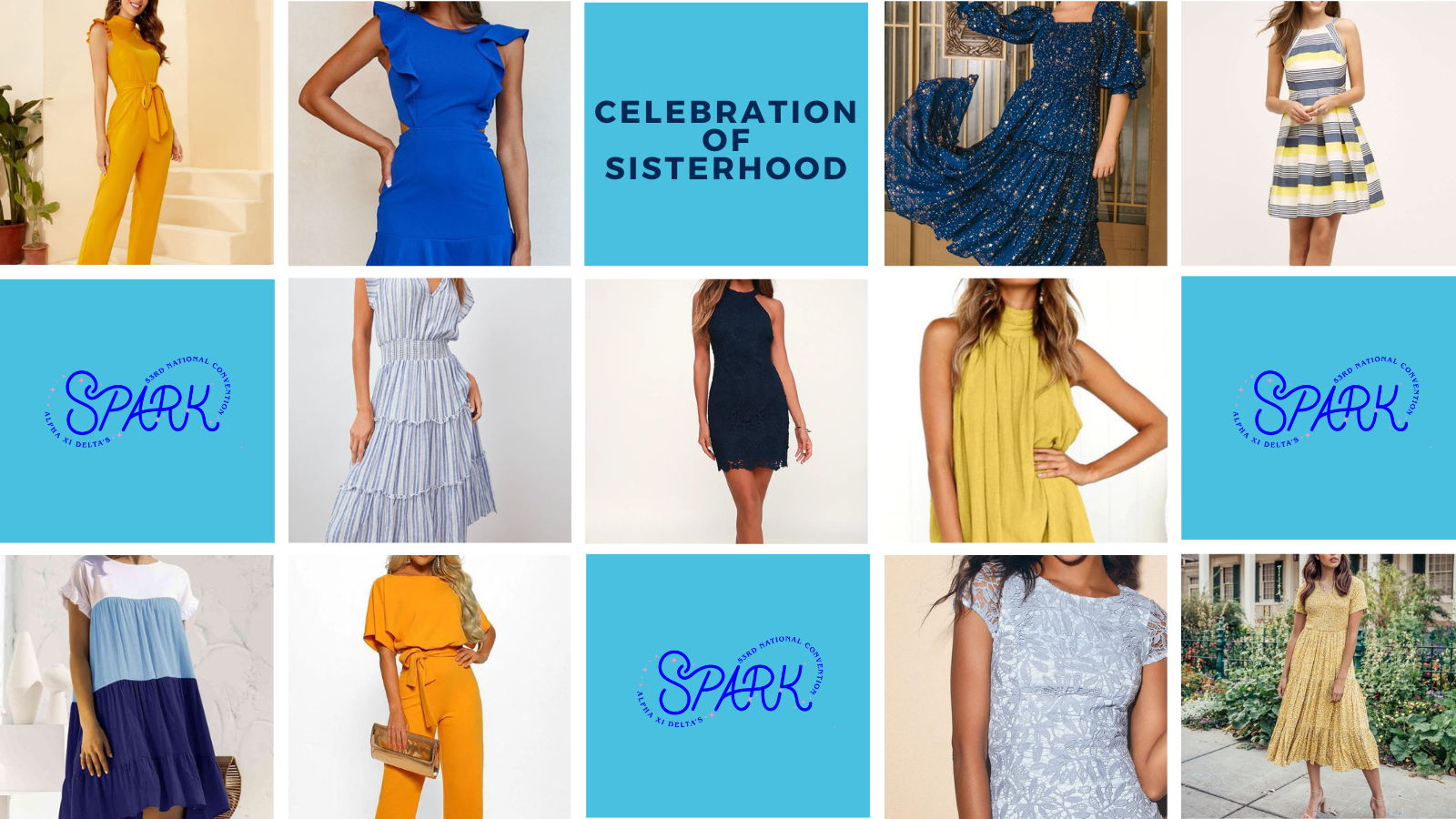 Rose Banquet
For Rose Banquet, we'll get a little more dressed up than our daytime business looks. Cocktail dresses (long or shorter length), a nice pantsuit or something you would wear out to a nice dinner is appropriate.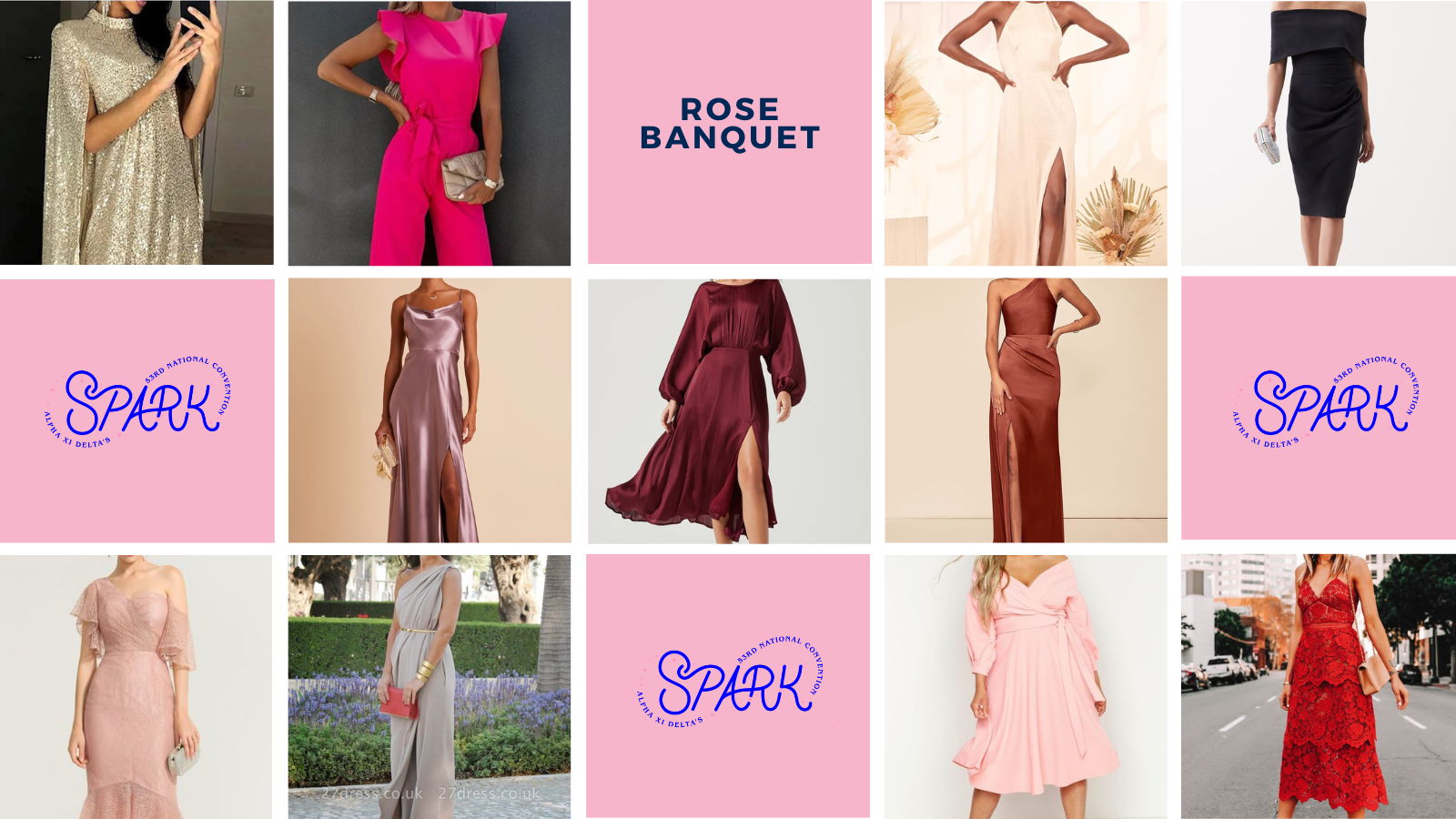 Don't forget to pack:
Phone, tablet and/or computer chargers
Clothes to wear during free time. You will likely want to change out of business attire if you want to explore the city!
Sunglasses
Umbrella
Hand sanitizer, tissues, lip balm, hair ties, any medications you might need, etc.
Sunscreen
Toiletries
Pens and paper to take notes