Mary's Alpha Xi Delta Story
In honor of Alpha Xi Delta's 125th anniversary on April 17, 2018, we are collecting and sharing stories from our Sisters about their Alpha Xi Delta experience. All Sisters are encouraged to submit their stories. We'll share them on our blog, in The Quill and on our social media accounts.
Written by Mary (Trowbridge) Reeves, Northern Colorado '87
"My maternal grandmother, Charlotte (Bigelow) McDonald, was initiated into the Chi Chapter of Alpha Xi Delta at Kansas University in 1922. I grew up listening to her sorority stories and watching her involvement with the Denver Alumnae group, especially the Bridge group.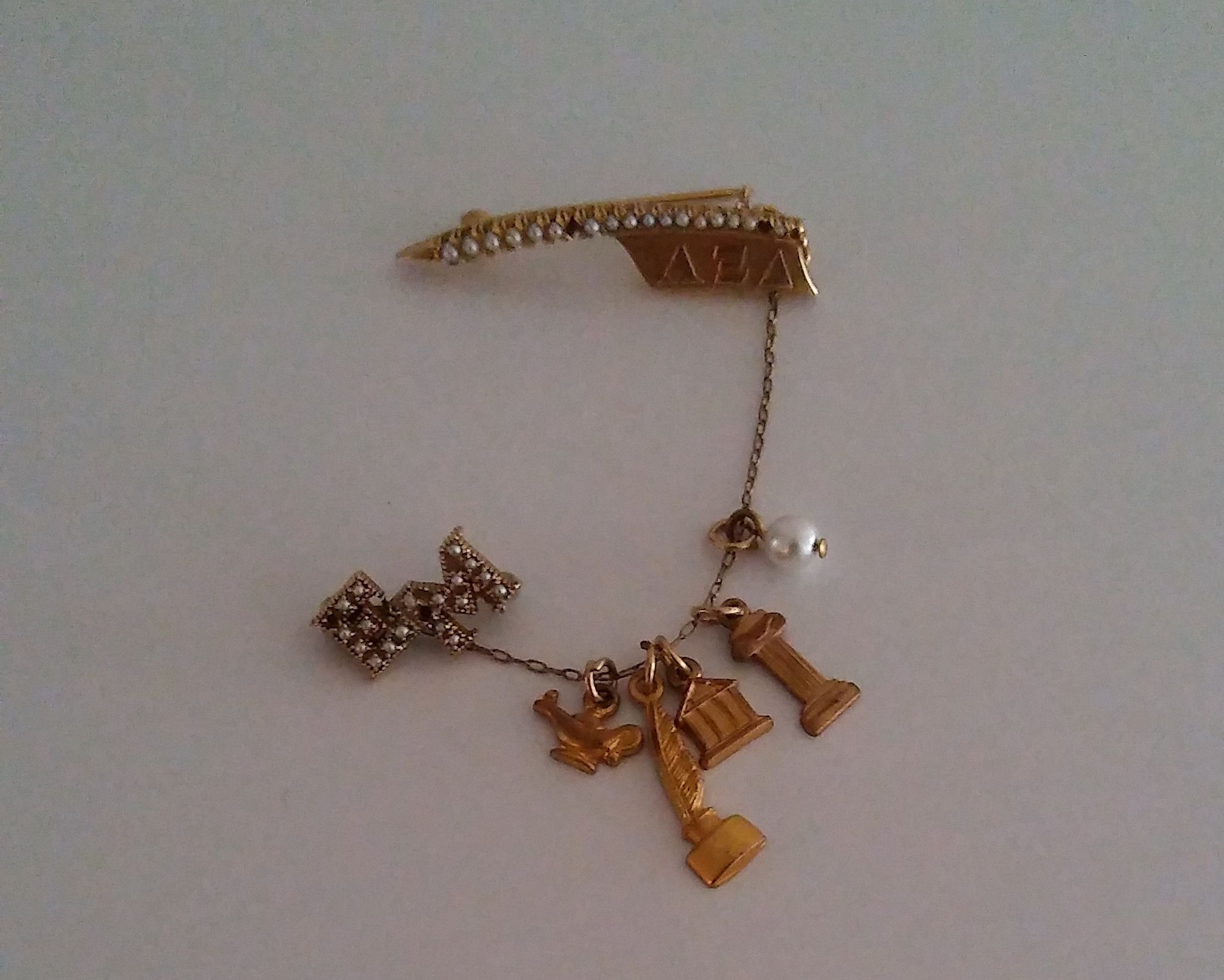 When I went away for my freshman year of college she encouraged me to go through recruitment at that college, even though there was no Alpha Xi Delta chapter there. I did start the recruitment process, but decided about halfway through that I did not want to join a sorority. I ended up leaving that school at the end of my freshman year, and transferring to the University of Northern Colorado. My grandmother encouraged me to go through recruitment again and was excited to see that there was Alpha Xi on campus.

On the last night of recruitment, I happily wrote down that my first choice was Alpha Xi Delta. I walked back to the dorm thinking about how I hoped it would be a match. I called my grandma as soon as I found out that I matched with Alpha Xi on Bid Day.
When I was initiated in January of 1987, I was so thrilled that my grandmother could attend the ceremony. She pinned her own Quill on me that day. Her Quill had 20 pearls of varying sizes which was a design no longer available in 1987. Although a few of the tiny pearls have been lost over the years, I treasure that Quill pin and wear it when I have the opportunity. That Quill is now 96 years old. Sadly, my grandmother passed away during recruitment of my senior year, but I have and will treasure our bond as both Sisters and grandmother/granddaughter for the rest of my life."