A Founders' Day Letter to our Sisters
Dear Sisters,
This is a big day in Alpha Xi Delta's history – our 125th anniversary! When our Founders gathered in Cora and Harriet's home at 629 Day Street in Galesburg in the late 1800s, their dream for Alpha Xi Delta was to have another organization on campus that would allow their fellow female classmates to form strong friendships, support one another and ensure a positive collegiate experience through inspiring each other in an environment where women were the minority. The day our Founders marched into the chapel at Lombard to announce the formation of Alpha Xi Delta was groundbreaking – especially at a time in history when so few women were even permitted to pursue a college education.
In thinking back to our roots that started 125 years ago, the similarities between then and now are not too different. As I referenced above, our Founders were trailblazers in their time. Although Lombard was the second school in the U.S. to admit women on the same terms as men for collegiate degrees, our Founders were still choosing to pursue higher education degrees at a time when women were expected to be passive and not have any outside interests other than working in the home. Throughout history, our Sisters have also been trailblazers in their own right on the frontlines of historic moments throughout women's history. Gaining the right to vote, the Women's Rights Movement in the 1960s, The Equal Rights Amendment in the 1970s, more women entering high-profile career roles in the 1980s and 1990s, and most recently, women fighting to maintain their organizations' single-sex status on college campuses and combating sexual assault and harassment through the #MeToo movement – our Sisters have been there every step of the way and are still becoming trailblazers just like our ten Founders.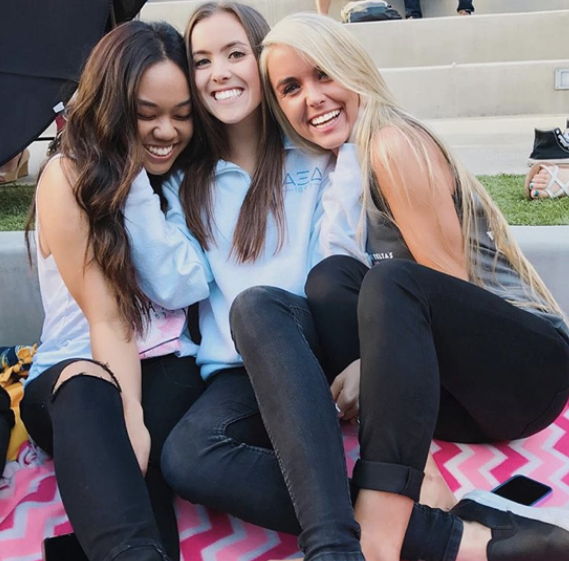 I encourage you to use Alpha Xi Delta's past and our trailblazing Sisters as your inspiration as we continue to fight for our rights as women in the world around us today.
Take time to reach out to your representatives to tell them you want to include protections for single-sex organizations in the 2018 Higher Education Act, so the Freedom of Association is protected for all students. Tell them it's important to you that future women to have the rewarding sorority experience you had.


Be a mentor. The easiest way to connect with collegiate Sisters is through TEN: The Empowerment Network. You can help a young Sister with advice, career guidance and more that will inspire her to make her mark on the world.


Volunteer your time. The work Alpha Xi Delta volunteers do is meaningful and important. Volunteers ensure the Fraternity maintains relevancy in today's world and guarantees our long-term success as a best-in-class organization. They inspire those around them to be better and do better and lay the groundwork so that we can continue to have strong, smart and dedicated women who want to share their time and talents with the Fraternity in the future.

Another constant that has remained the same today as it did 125 years ago during Alpha Xi Delta's founding is the foundation of support and friendship our Fraternity offers to its members. Our Founders wanted a place where women on their campus could feel supported and form meaningful, genuine friendships. This is no different today. Some of my closest friends are my Alpha Xi Delta Sisters, and I bet yours are, too. Women supporting each other and lifting one another up to inspire them to realize their potential is what our Sisterhood is all about. It's that late-night phone call from a Sister who needs to just talk about a problem or stress in her life. It's being there for one another after college while trying to figure out post-collegiate life and your first jobs together. It's supporting a Sister during a marriage, birth of a child, divorce, death or any major life event. It's simply just showing up for one another, whether in-person, via text or even a card, just to show you care. Our circle of Sisterhood is one of the most impressive things about Alpha Xi Delta and is the lifeblood of our organization.
We all have our own story. In fact, our collective stories are what fill the history of Alpha Xi Delta's past 125 years. In honor of this milestone anniversary, I challenge you to think about how Alpha Xi Delta has influenced your life. What have you gained from being a member of Alpha Xi Delta? How have you been inspired? If you're an alumna, what role does Alpha Xi Delta play in your life now, or what memories are sparked for you when you think of our Sisterhood? Share your story with us at www.alphaxidelta.org/shareyourstory. We'll share it with others via The Quill, on our social media or our website to share with others outside of Alpha Xi Delta all the reasons why we love our dear Fraternity and to showcase how our Sisterhood is built on a foundation of support, friendship and inspiration.
Loyally,
Micaela A. Isler
National President