50 Years: Remembering the Kent State Shootings and Sandy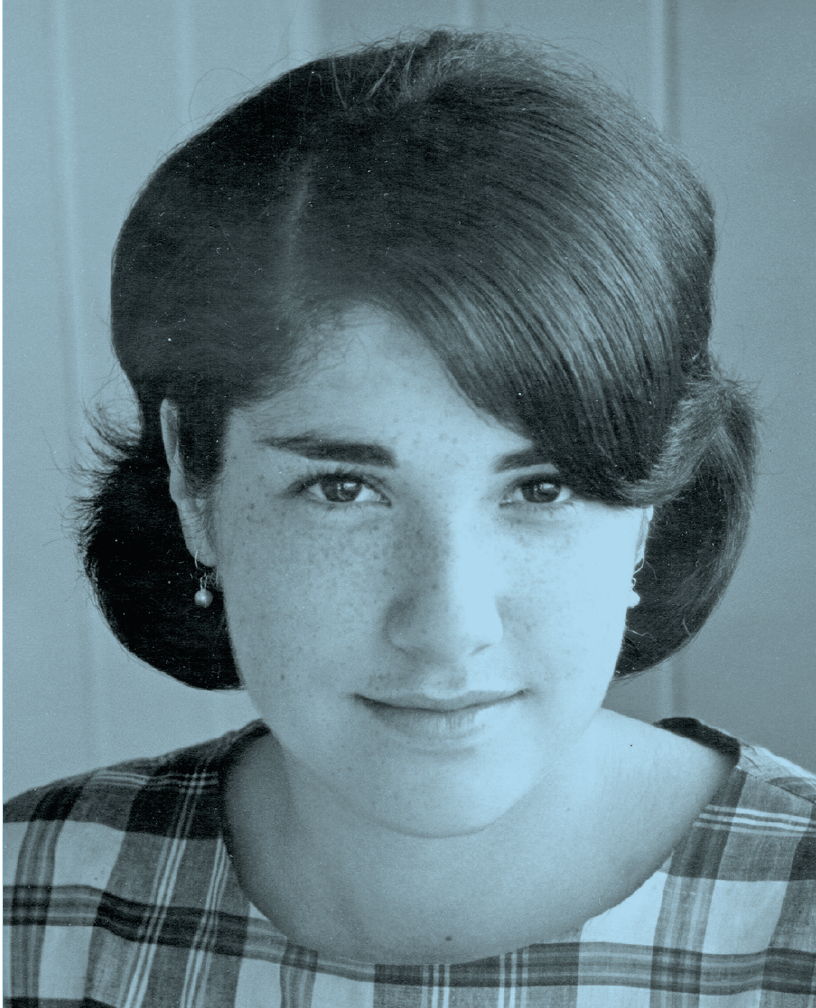 Remembering Sandy
Sandy Scheuer, a member of the Beta Tau Chapter at Kent State, was killed while walking to class on May 4, 1970. She was a junior who was majoring in speech therapy. Sandy was an honor student, active in the Jewish community, a daughter, sister and friend. She was one of the four students who were killed that day by the Ohio National Guard.
Kent State is honoring Sandy Scheuer by having an exhibit, Sandy's Scrapbook, on display at the May 4 Visitors Center. The exhibit features Sandy's scrapbooks, photos, mementos and more that were donated by her family and the Beta Tau Chapter. The exhibit was designed by Glyphix Studio, a student-ran design organization. To learn more about the May 4 Visitors Center, visit kent.edu/may4visitorscenter.
Photo Credit: Courtesy of the Ohio History Connection, Sandra Scheuer portrait
By 1970, the Vietnam War had been going on for five years and an increasing amount of United States citizens, mostly younger generations, were actively protesting the war. There were numerous reasons why people chose to protest. At this time, 1970, the United States was actually decreasing its presence in Vietnam, but that all changed on April 28, 1970 when President Nixon authorized a pre-emptive strike for troops to cross over into Cambodia, a nation west of Vietnam. The American people, along with President Nixon's Secretary of State and Defense Secretary, did not find out about this invasion until two days later when President Nixon addressed the nation on television. This decision to invade Cambodia by the President sparked protests across the country.
On May 1, hundreds of students gathered on the Commons at Kent State University to protest the war. Up until this point, most protests on campus had been peaceful, but that evening things in Kent started to escalate. Reports said protestors started throwing rocks and bottles at police officers, breaking business windows, looting stores and setting bonfires in the streets. Authorities closed bars early to reduce alcohol consumption and Kent Mayor Leroy Satrom declared a state of emergency.
The following day, a Saturday, Satrom asked Governor Rhodes to send the Ohio National Guard to Kent in an attempt to help keep the area safe. That evening as the National Guard arrived on campus, protestors had set fire to the school's ROTC building. Some protestors reportedly clashed with the firefighters who put out the fire, and Guardsmen were asked to intervene. On Sunday, May 3, it was reported that it was a calm day on campus. The presence of the National Guard was still on campus, but it was somewhat peaceful considering the events that transpired nearly 48 hours prior.
Although things seemed to be calming down, a major protest was already scheduled for noon on Monday, May 4 on the Commons. It is estimated there were about 3,000 protestors and spectators at this protest, although historians cannot say how many of them were actual Kent State students or anti-war activists from elsewhere. The protest was initially peaceful, but the Ohio National Guard General Robert Canterbury ordered the protestors to disperse. The protestors refused and began to shout and throw rocks at the Guardsmen. Tear gas was fired at the demonstrators, but the wind made it ineffective. Some protestors threw the canisters back at the soldiers. The Guardsmen marched across the Commons, forcing protestors to move up a nearby hill called Blanket Hill and then down the other side of the hill toward a football field. As the football field had fencing around it, this caused the Guardsmen to get caught up with the mob of protestors. They retreated back up Blanket Hill. Witnesses say that when the Guardsmen reached the top of the hill, they suddenly turned and fired their M-1 rifles, some in the air and some directly toward the protestors. It was reported that 29 soldiers, who felt they feared for their lives, fired 67 shots in just thirteen seconds. Nine students were wounded, four were killed. Two of those who were killed, including Alpha Xi Delta Sandy Scheuer, were not participating in the protest. She was just simply walking to class and was an innocent bystander.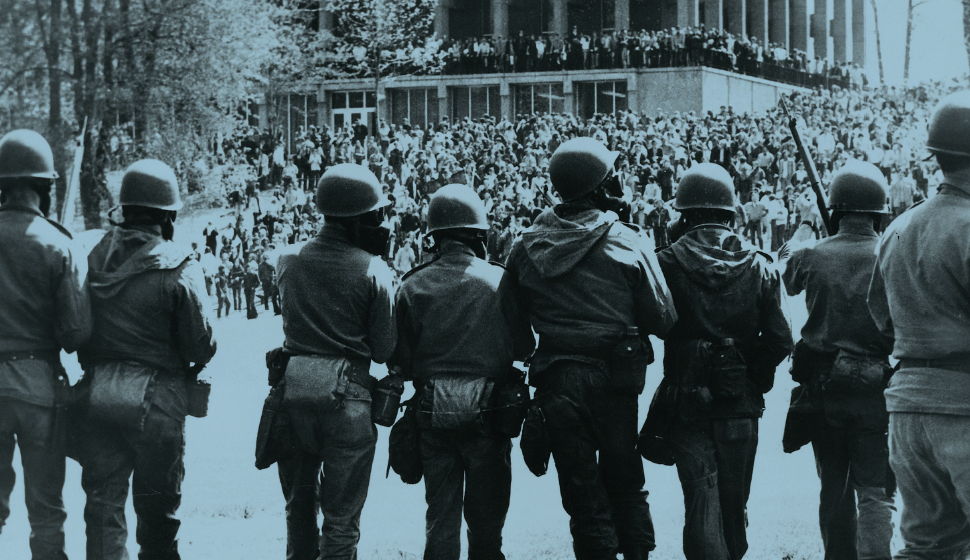 Following the shootings, campus closed for six weeks. There were several investigations and court trials that followed. There was never a clear judgement on whether the Guardsmen were, in fact, under a legitimate threat that they felt they needed to use force. A settlement was reached in 1979 where the Ohio National Guard paid $675,000 to those who were injured.
There is no question that the Kent State shootings changed America. Campuses across the country cancelled classes for the remainder of the academic year. It also changed the way people thought about anti-war protestors. Up until this time, most of the public associated hippies and drug addicts with demonstrations – not middle and upper-class educated people.
Kent State University held a virtual program in 2020 to mark the 50th Commemoration with a variety of special online videos, exhibits and learning resources.