23 Ways to Start 2023 Off Right!
1. Mark your calendar for our 2023 National Convention in NYC!
Alpha Xi Delta holds National Convention every two years. This meeting serves as the time for conducting national chapter business and provides an opportunity for interaction between alumnae and collegiate members. All Alpha Xi Deltas are welcome to attend and this year's National Convention is being held from July 5-8, 2023 in New York City!
2. Stay active.
It's too cold outside! It gets dark so early! I have to get ready for that party! But staying active is an important part of your self-care routine and can help relieve stress and anxiety. Turning your workout into a social activity will help keep you accountable and make it more fun! Ask your neighbor to go for an evening walk, or ask a Sister or friend to try that new spin studio with you. See if a coworker will join you for a lunchtime walk. Make sure you're not sacrificing being active just so you can try to squeeze in more holiday fun.
3. Take some time for YOU!
Schedule at least one type of wellness visit if you haven't yet this year. If you have already completed all your wellness visits, then take a day off to provide some self-care!
4. Organize important documents and files.
We've all fallen victim to an unorganized desktop and cleaning it up takes quite some time. Computer organization can make your screen look more refreshing and finding documents easier. Introducing Actions (windows)/ Automator (Mac) - the tools that allow you to automatically rename a bunch of files, crop a large number of images, or even extract text from a batch of PDF files.

5. Shop the Alpha Xi Delta holiday collection from Xi Boutique.
Stay cozy all winter long with the new staple styles from Xi Boutique.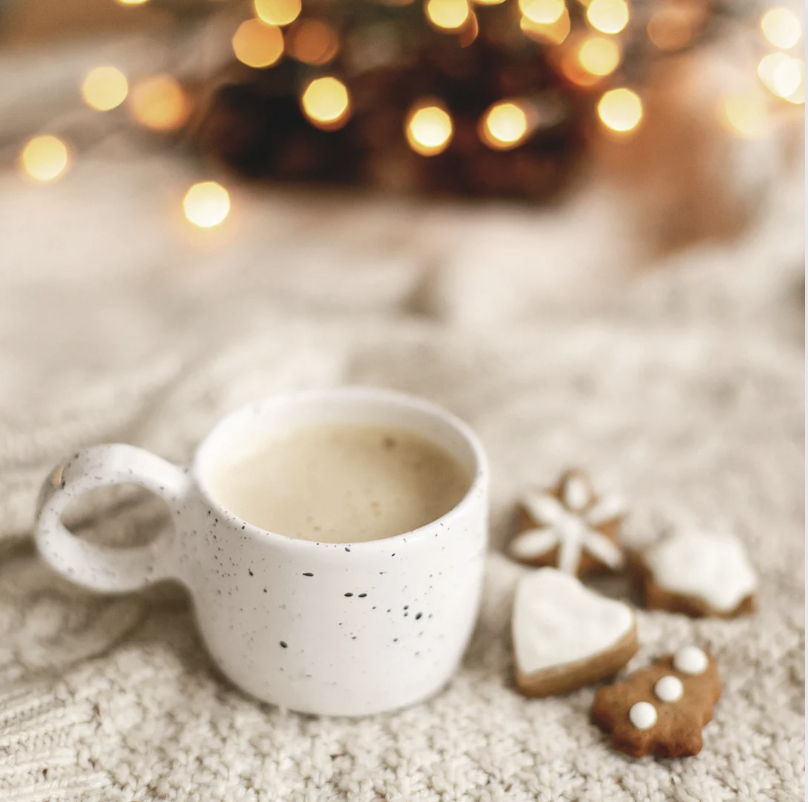 5. Keep warm by staying involved in your community.
When the weather turns cold, it can be tempting to stay indoors and keep to yourself. But research tells us that a sense of community is vital to a person's wellbeing. Don't stay inside and miss out on the opportunity to build community – even in the winter months! Participate in our Community Wellbeing Challenge today!
6. Spend time with your chosen family.
Plan a get-together with your "chosen family" - your friends or other close connections who are part of your personal support network. These types of get-togethers are important for filling your cup and reminding you how much love you have in your life. Make the gathering more low-key, such as an evening of tree decorating or cookie baking if the thought of a more elaborate dinner celebration is too stressful. Or plan to gather in the new year to trade holiday "war stories" and celebrate another year of friendship and love.

7. Send a Sister an eCard with the Alpha Xi Delta Foundation.
Show a Sister you're thinking of her by sending an e-card through the Alpha Xi Delta Foundation! This is a great way to celebrate Initiation anniversaries, send birthday wishes, congratulate them on a new family member, congratulate them on a new job, and so much more.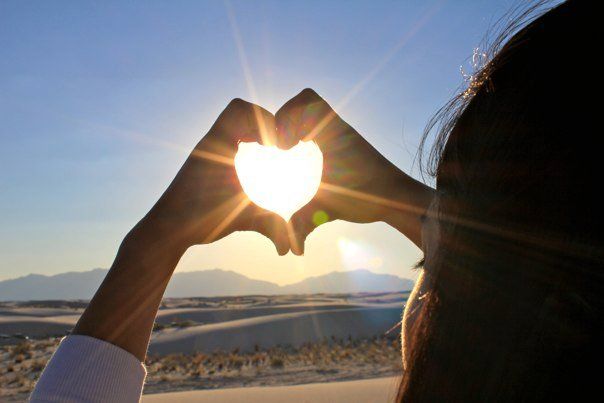 8. Start your morning with Heart Sunshine!
Make a commitment to start each day with positivity by creating an energizing morning routine. Your routine will be unique to you so find what bring your joy in the morning and stick to it! Whether you create a morning playlist, listen to a motivating podcast, complete your favorite workout, or simply take your dog for a walk, do something that floods your morning with positivity and sets the tone for your day.

9. Recommend a Sister to serve on the board.
Alpha Xi Delta's Committee on Leadership invites you to recommend Sisters to serve on the Fraternity's 2023-25 National Council, the 2023-25 National Housing Corporation, and the Foundation's 2023-27 Board of Trustees. Recommendations are due February 1, 2023.

10. Plan your meals.
Meal prep without the 12 hours of cooking and planning on a Sunday. Pick out how many days of the week you want to cook and how long you can bear having leftovers (example: cook 3x a week, leftovers in between cooking). Use sites like Tasty or Food Network to find enticing meals that fit your schedule and level of expertise. Grocery shop for the week of meals you plan to cook and try to plan your meals so that you buy multi-purpose items (i.e., a bag of potatoes that can be used for multiple dishes). Just like that you have a stress-free week of meals and four extra days of free time in the evenings.

11. Take control of your career.
Combat quiet quitting while also setting necessary and important boundaries for yourself. Read our Purpose Wellbeing Challenge for tips on how to make the most of your career.

12. Practice gratitude.
It is important to take a step back and appreciate the people in your life who show up for you on a consistent basis. Call a friend and let them know you have appreciated their support this past year. Writing down everything you are grateful for is another wonderful way to put things into perspective.
13. Update your information with Exclusively Xi
With an Exclusively Xi profile, you can update your contact information, find your chapter Sisters, locate lost Sisters, register for events, access members-only documents in the Resource Center, and much more!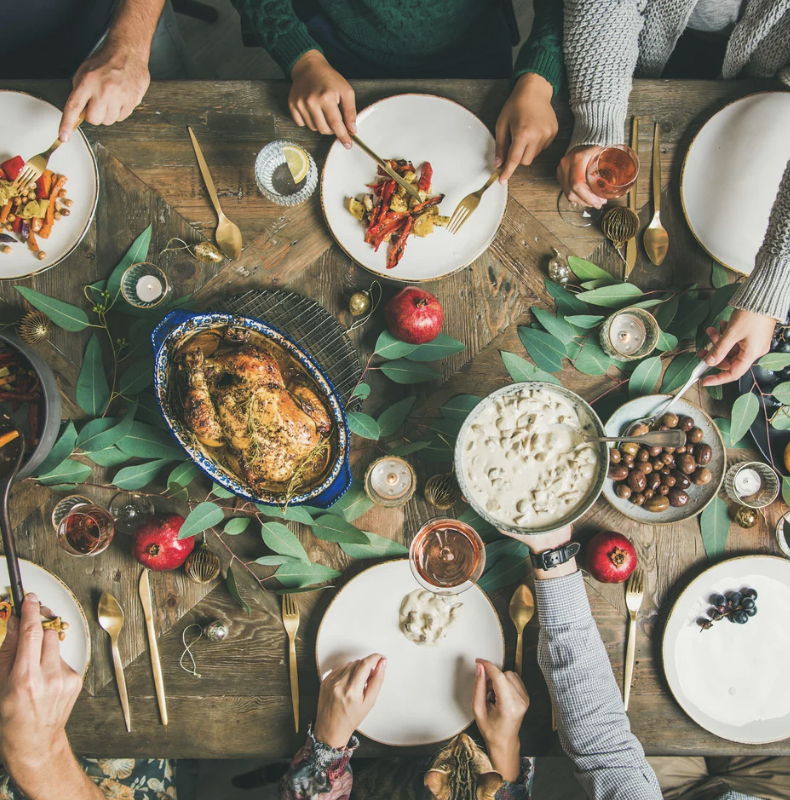 14. Clean up your calendar.
Tell yourself it's okay to say no! The holidays are a time when we tend to stretch ourselves thin trying to do all the things, especially after nearly three years of limited social interactions. Resist the temptation to accept every invitation that comes your way. Block out time on your calendar for self-care and stick to it! Politely decline invitations that conflict with this self-care time or cause your stress levels to rise. Prioritize events that are the most meaningful to you, your family, and your close friends.

15. Incorporate self-comfort into your life on your budget.
Self-comfort is important, but it doesn't have to be expensive. Consider incorporating several self-comfort measures that fit your lifestyle and budget with our Financial Wellbeing Challenge.

16. Spend some time volunteering.
It can be as easy as picking a child's name on a Salvation Army Angel Tree (many local and large businesses put up these trees) and shopping for them, donating to a winter coat drive, or volunteering for the local food pantry to pack meal bags. You can also wait until after the holidays when life isn't so busy. Don't forget that community service organizations need assistance year-round.

17. Make a donation to the Alpha Xi Delta Foundation.
By giving to the Alpha Xi Delta Foundation, you make Alpha Xi Delta a great national Fraternity and help inspire young women to realize their potential in leadership, knowledge and service. Yours gifts help to fund programs not fully covered by our members' dues and fees. Programs for our collegiate Sisters like:
18. Simplify and organize your workspace.
Clutter can be distracting and unproductive. Declutter the items that aren't maintaining your focus in the space you do most of your work.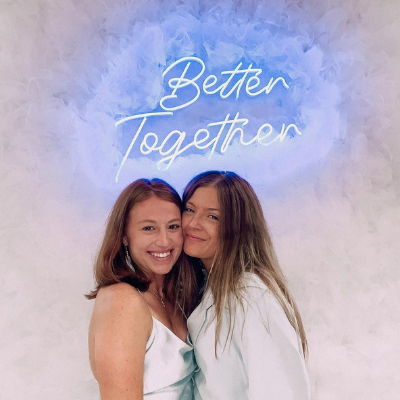 19. Consider volunteering for the Fraternity.
We invite you to put your time, talents and knowledge to use in supporting the growth of Alpha Xi Delta. The willingness to give yourself, just as our 10 Founders did in 1893, will have an impact on the future of Alpha Xi Delta for years to come.

20. Set out to learn a new skill.
Whether it is for your career, your hobby or your personal live learning and developing a new skill is a fun and fulfilling!
21. Stop the mindless social media scrolling and try a brain teaser or two instead.
Do you like to do things by hand? Get a cat's cradle kit, or a memory card game. If you search on the internet you will find there are options to print your own brain teasers where you have to draw different things. Maybe you prefer electronic options instead. Search your phone's App Store to see which games speak to you.

22. Apply for a scholarship with the Foundation!
Scholarship endowments start at $25,000, and scholarships and grants are awarded in amounts from $125 and up. Since the Foundation's inception, more than $5 million in scholarships, grants and awards have been issued, allowing Sisters to finish a degree program or seek additional education with less financial burden. General scholarships are available for collegiate members regardless of chapter or field of study, and alumnae members in a graduate program, regardless of chapter or field of study. Some scholarships do have restrictions or preferences as requested by donors.

23. Believe in yourself!
Make this year the best one yet by truly believing in yourself and realizing your potential!