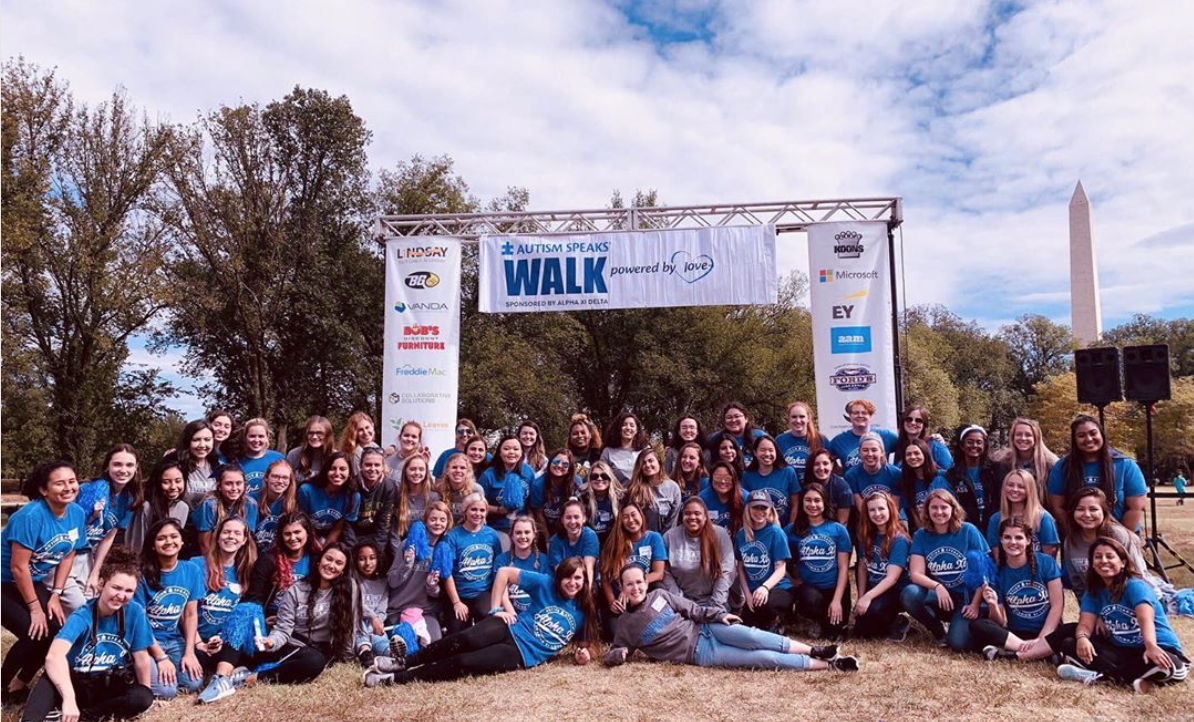 Before joining Alpha Xi Delta, I worked with middle school students with autism. They were always the highlight of my day and the sweetest people you would ever meet. Throughout my second semester of senior year in high school, I was able to see them every other morning. Even though they were just like us, others didn't seem to accept them for who they were.
Autism Speaks is very important to me since one piece of their mission statements is increasing understanding and acceptance of people with autism spectrum disorder. The two students I worked with deserve to be treated the same way as anyone else does, and people needed to start understanding them. When working with them in the classroom, I didn't only teach them things, but they taught me as well. They showed me that the littlest things in life could bring you so much joy and that the negativity out there shouldn't stop you from enjoying what you're doing. You can't just understand someone by viewing them from a distance. It is important to get to know them.
Once I joined Alpha Xi Delta, I was beyond excited. Not only was I joining an amazing group of women, but I was also going to help support and fundraise for Autism Speaks with my Sisters. The two students I met in high school meant a lot to me, and I knew that I was going to be able to make a difference out there because of them. After my first Autism Speaks Walk in the fall of 2018, I was able to meet even more families who had children with autism. By being able to meet these families, it made me even more motivated to raise money the following year. With the 2019 Autism Speaks Walk just passing, I already can't wait to raise more money for the next one. No matter what, I will always be thankful for the two students I worked with; they were the start of everything.
-Viviane Vu, George Mason '18