Undergraduate Giving Challenge
Fall Undergraduate Challenge (UGC): October 1-7
Spring UGC: March 1-7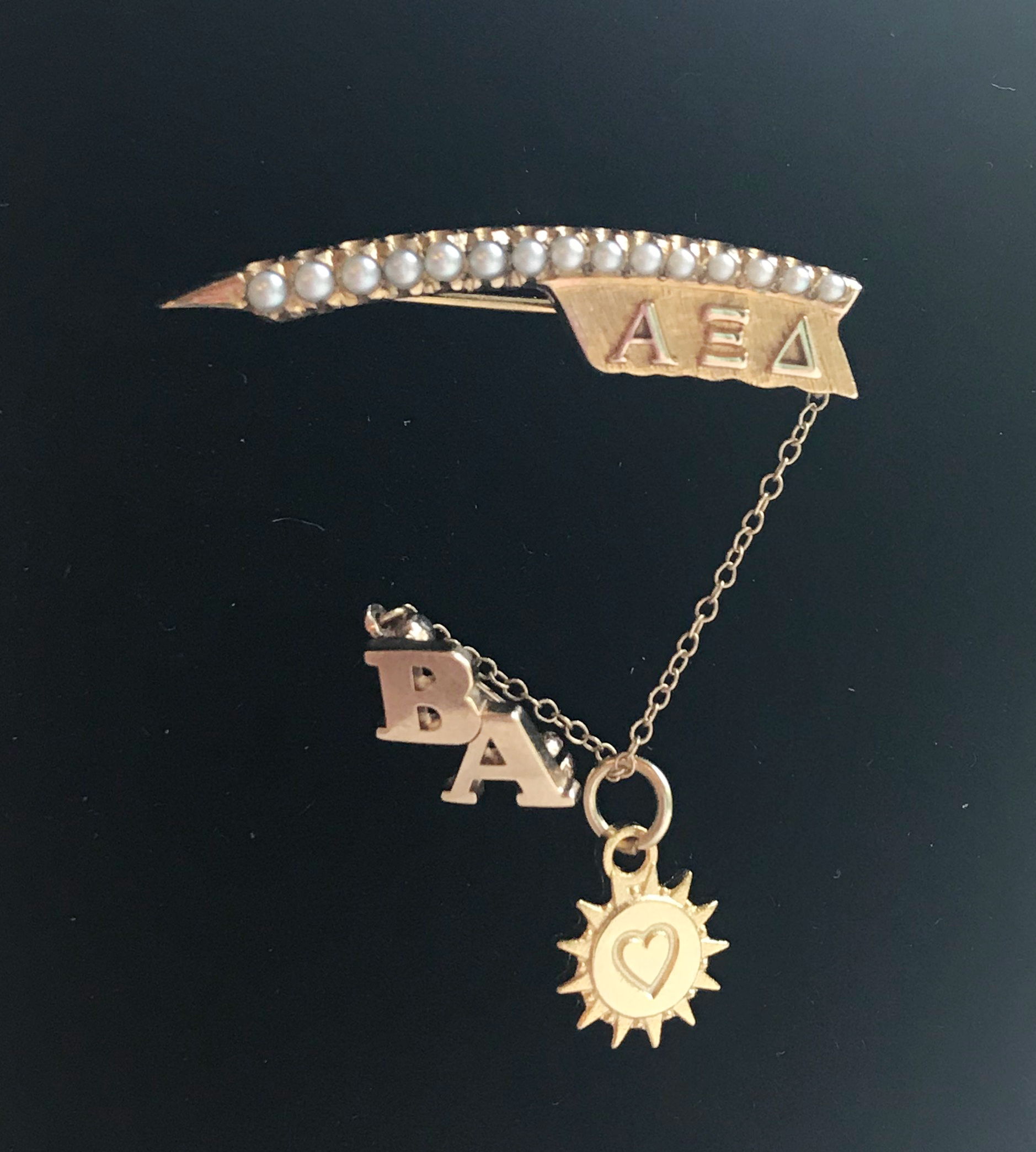 With a gift of $18.93 or more to the Alpha Xi Delta Foundation for UGC, you become a member of the Heart Sunshine Circle. This is an annual giving circle exclusively for undergraduate members. As a token of appreciation, you will receive a special recognition dangle to wear on your badge (shown left) with your first donation of $18.93. Each collegiate member is encouraged to give each year to remain a member of the Heart Sunshine Circle.
For UGC questions, please email Amber Hageman at ahageman@alphaxidelta.org, or check out our frequently asked questions.
Alpha Xi Delta Foundation ensures resources so the Fraternity can fulfill her mission. The Fraternity's leadership and life-skills programs are the Foundation's top funding priorities. Things like Leadership Coach Program visits, GreekLifeEdu, Inspire, and The Founders' Academy are all made possible because of the Foundation and its generous donors - including those in our Heart Sunshine Circle!

Wondering what the BA stands for in the picture? It's a chapter guard that represents Beta Alpha Chapter. You can order a custom guard for your Quill with your chapter letters from Herff Jones, our official jeweler. Click here to see all chapter guard options.