The Empowerment Network (TEN) is an online mentoring platform for dues-paying members that allows Alpha Xi Deltas to connect with one another for a variety of reasons including:
Relocation information
Career advice
Resume development
Industry information and advice
Post-collegiate education
If you have not paid your dues and would like to sign up for TEN, please click here.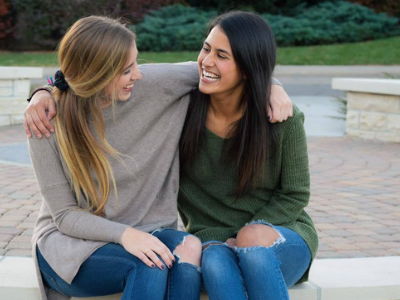 ""The Empowerment Network is a great opportunity to network with Alpha Xi Delta alumna across the country. Prior to joining Alpha Xi Delta, I always wanted to find a community of strong women who could serve as role models in my life, both personally and professionally. Through this network, I was able to connect with various Sisters who have helped me in my professional life. As a senior in college looking for my next steps, I have spoken with Sisters who were more than happy to give me advice and insights into career decisions in my field of interest. TEN is a great place to keep in touch with Alpha Xi Delta Sisters and continue to maintain a community of support for women.""
-Vivian Valentin, Franklin & Marshall
FREQUENTLY ASKED QUESTIONS
Why should I sign up for TEN?
Collegians and alumnae can both gain incredible experiences and knowledge from using The Empowerment Network. Collegians can develop their professional and personal network while learning about career paths, relocation advice, family balance, and more!
For alumnae, it feels great to pay it forward and help collegians realize their potential. You also can learn from your mentee (or even find the next hire for your team). Lastly, you are sure to build coaching and leadership skills along the way.
What happens when I sign up?
We will recommend connections based on your profile information. You can also browse our community of professionals by industry, major, location and more. Once you reach out to connect and someone accepts your request, you are officially paired and can set up goals or reminders to help you make the most of your relationship.
As an alumna, can I connect with a mentor?
Yes! Alumnae can serve as both mentors and mentees on The Empowerment Network.
How can I get the most out of this program?
Be active! Ask questions, reach out to new people, and check out our resources. Don't be afraid to reach out to someone. People are waiting for you to connect with them. Everyone in the Alpha Xi Delta community is here to support you!