You can share your love of Alpha Xi Delta and become even closer to the legacies in your life by enrolling them in the Fraternity's Rose Petals program. This program is designed for our legacies ages 16 and younger.

As a Rose Petal, your loved ones receive:
A personalized keepsake certificate, announcing their membership in this special group

A Rose Petals letter of welcome from Alpha Xi Delta's National President

Special remembrances on their birthday, graduation and other important occasions

News and information to deepen their knowledge of our Sisterhood
Share the Alpha Xi Delta experience with the legacies in your life and show your Rose Petals how proud you are to be an Alpha Xi Delta by completing the form below.
Rose Petals and Recruitment
If your Rose Petal eventually goes through formal recruitment, you will need to fill out a Member Recommendation Form to ensure we know she is a legacy and participating in recruitment.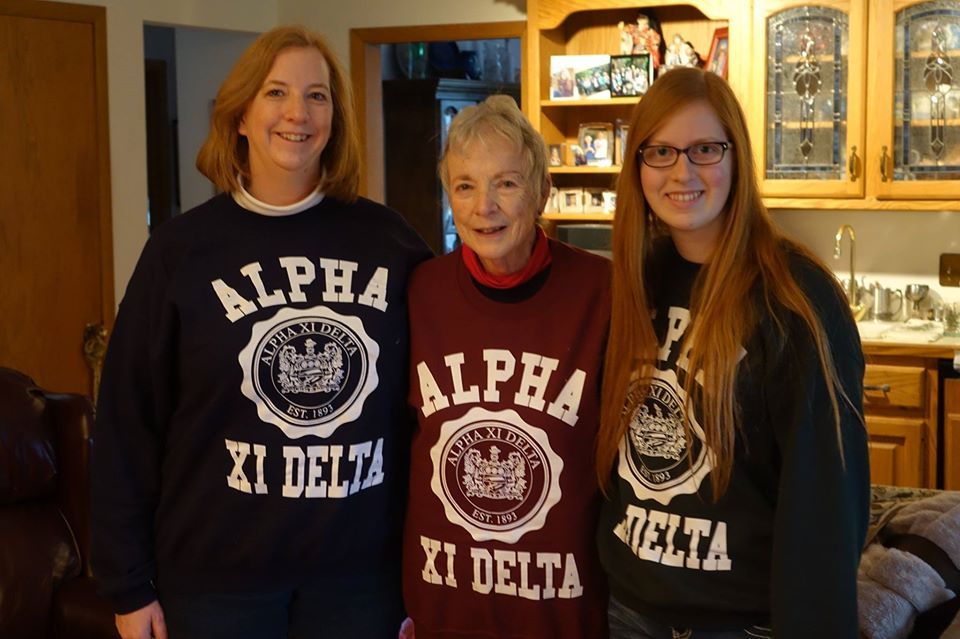 Who is eligible for Rose Petals?
Alpha Xi Delta Sisters may register their daughters, granddaughters, sisters, nieces, half-sisters and step relatives. View Alpha Xi Delta's legacy policy.