Christina-Marie's Letter of Love
My Dear Sisters,
Tommy was my brother's best friend in grade school. He had some pretty odd habits and reactions I didn't understand, but my brother didn't seem to care. They would have all kinds of fun while I, being the big sister, would supervise. As time went on, I grew close with Tommy's mother who tried to explain to me about autism spectrum disorders. I didn't really understand. It wasn't until college where I joined Alpha Xi Delta and got involved with volunteering for the Defiance College Autism Program that it "clicked". Then I had a radical idea….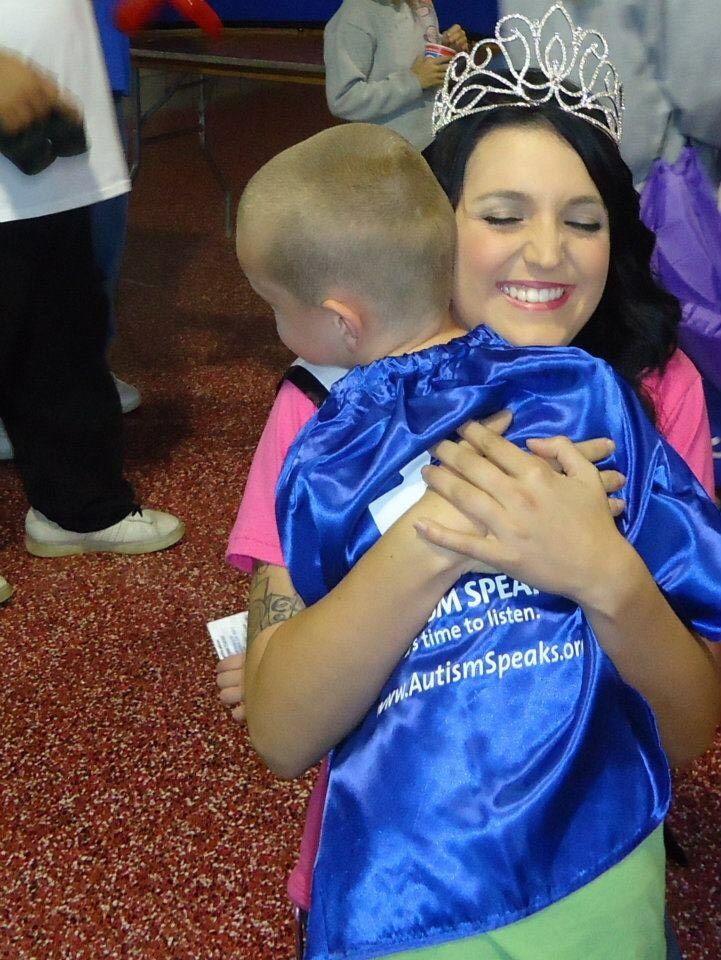 I wanted to host benefit concerts where the proceeds went directly to various autism advocacy campaigns and research centers. I had done this in the past with mild success. With the help of a couple Sisters, I started a project called Rock For Autism. I managed to save enough money to start marketing and networking to make this idea a reality. Then, in 2009, Alpha Xi Delta announced its philanthropic partnership with Autism Speaks and everything changed.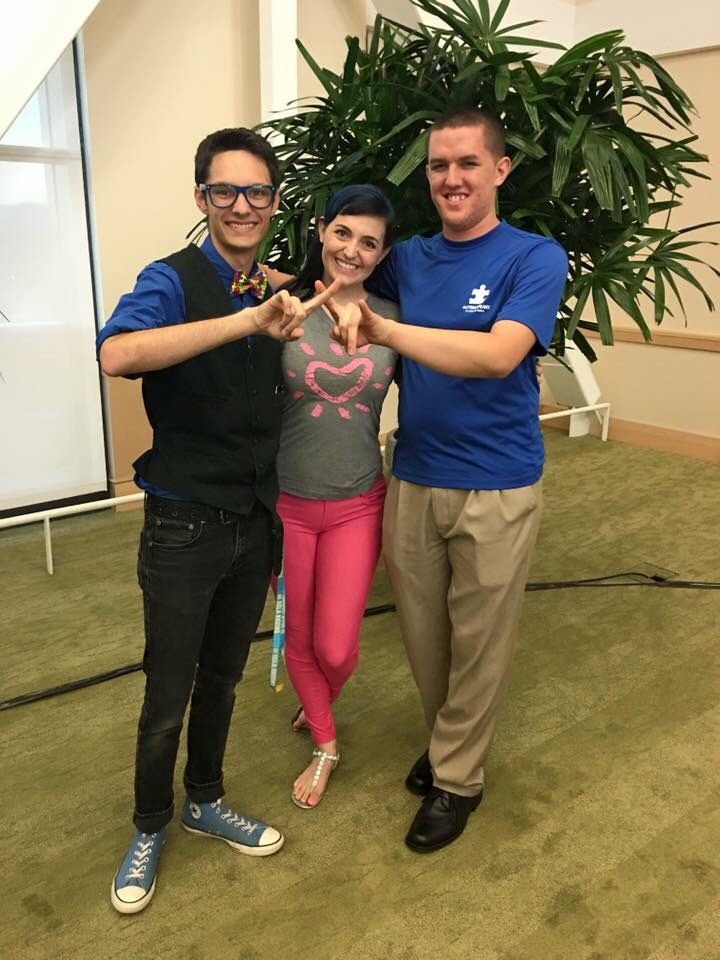 Two weeks later, I flew to New York and pitched my Rock for Autism idea to both Autism Speaks and the owner of the largest traveling music festival in the U.S. They agreed I could operate as a project for Autism Speaks for the duration of the 2010 tour assuming I could pay for it. I seized the opportunity and using an old alumnae record book, hand wrote a letter to all the Sisters I could find. I wrote letters to friends and family… and waited. Soon, the letters started to come back to my P.O. Box and to my surprise, they had donations in them! While I was able to fund most of my trip with these donations, what I loved most about these letters were the heartfelt stories constrained within. Stories of their children, grandchildren, siblings and even parents who were impacted and believed in my efforts. It seemed everyone who wrote back was connected in some way to someone with autism and believed in my mission. It made me think back to Tommy all those years ago.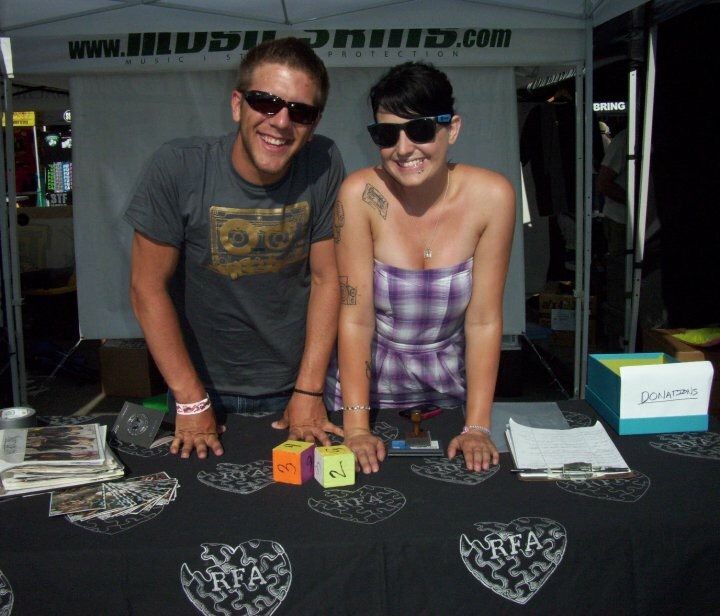 That summer I went on tour. Alpha Xi Delta Sisters in almost every city came to volunteer at my booth and help raise funds through "Rock for Autism" for Autism Speaks. Together, in the span of three months, we raised $18,000. As I travelled internationally for the tour, I fell more in love with Autism Speaks and the community they served.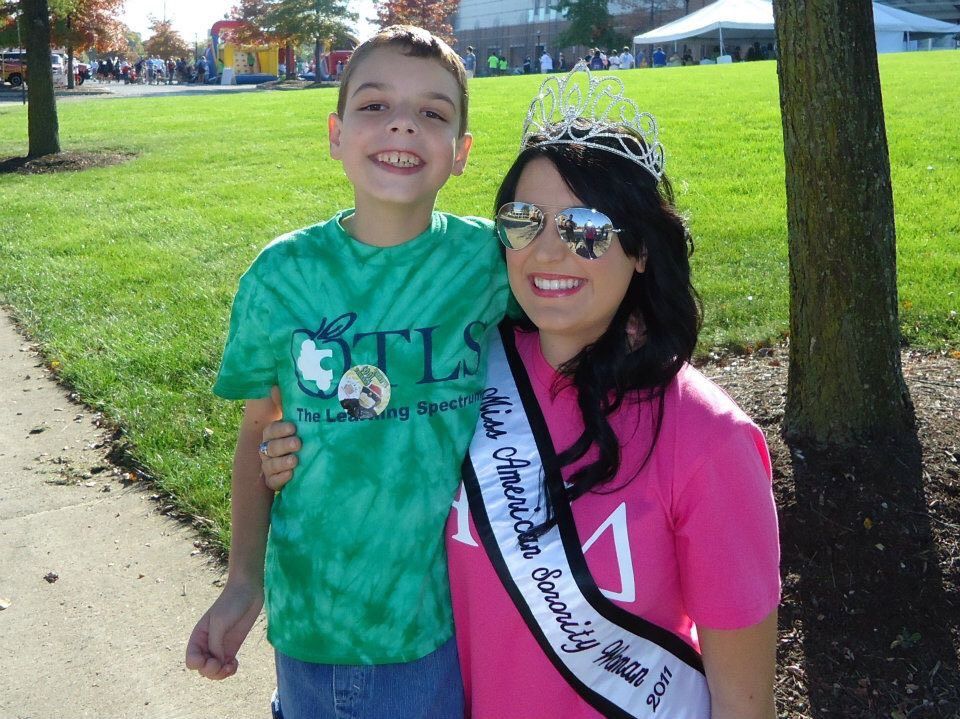 After graduation, I moved back home and joined the San Diego Walk Committee. The leader of the Committee, was none other than Tommy's mom. She introduced me to Zack, an aspiring actor on the spectrum who is now one of my best friends. For two years, I helped them with advocacy campaigns and my third year I proudly joined her as Co-Chair of the Southern California Walks. Together Tommy, his mother, Zack and I and hosted many events across the county. I could see how Autism Speaks and Alpha Xi Delta were changing lives.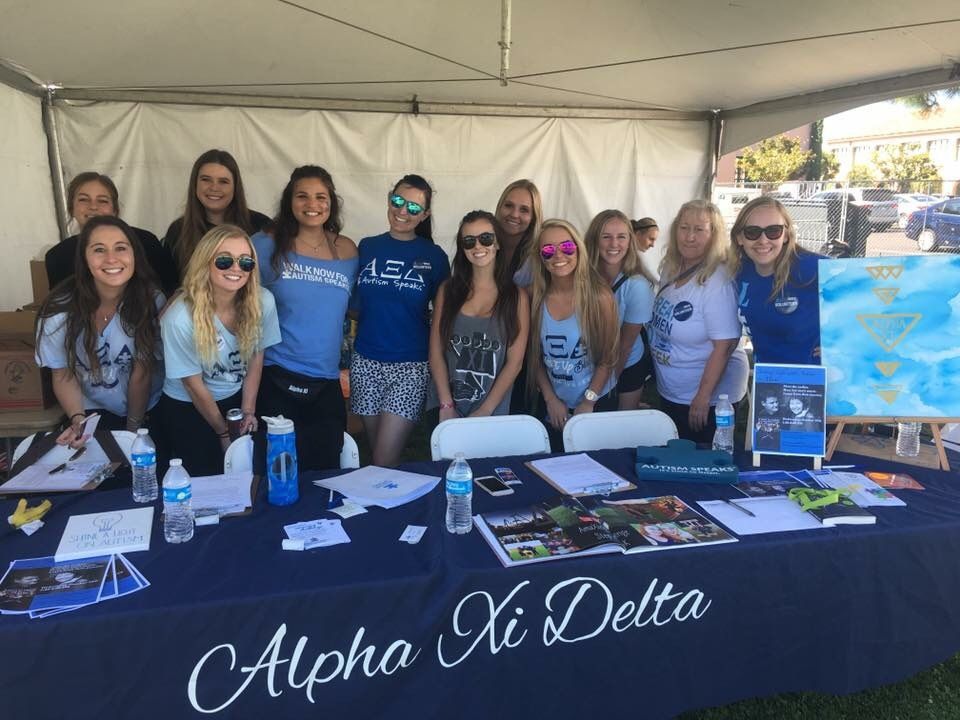 Early on, I knew Alpha Xi Delta made the right choice in partnering with Autism Speaks. I love seeing our Sisters from new members to alumnae giving back so freely of their time and working hard to raise money for an organization that truly listens and cares about those who have stories to share. Our alumnae have made service a priority and accepted staff or volunteer roles across the country while our collegiate women continually exceed their fundraising goals, and together Alpha Xi Delta has raised more than $8 million for Autism Speaks.
When I contribute to and raise funds for Autism Speaks, I am raising critical funds for research to find answers and solutions, supporting advocacy campaigns to encourage legislative and insurance reforms to better support our families, funding free resources to families and individuals as they navigate down the path of diagnosis. I am helping create a more aware and accepting world. This is of growing personal importance as my twin niece and nephew in-law have been recently diagnosed.
Just like in 2010, I am once again writing a letter and asking for you to join me. Will you help to support kids like Tommy, Zack, my in-laws, all those I met on the road who recounted their hopes and dreams, their families and all who are impacted by Autism?
I ask you to please take advantage of this opportunity to show your support and share the love, by donating to Autism Speaks through Alpha Xi Delta's "Letters of Love" campaign.
With all my love,
Christina-Marie McBrearty, Defiance '08